The Hardest Little People, Big World Moments To Film According To Audrey Roloff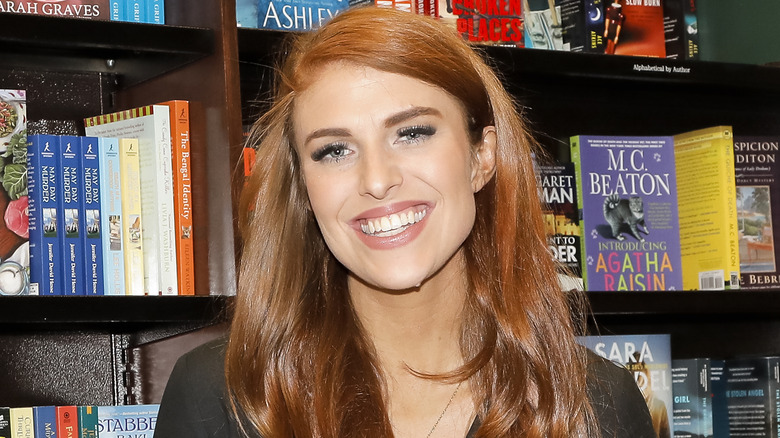 Tibrina Hobson/Getty Images
Over the years, fans have watched the Roloff family grow and change on their reality television show, "Little People, Big World." When the series began, viewers met Matt Roloff and his then-wife Amy Roloff, both of whom are little people — hence the name of the show. Matt and Amy welcomed four kids together, Zachary, Jeremy, Molly, and Jacob, and they all appeared on the show at one point or another. Jeremy was a staple on the series for several seasons, and a couple of years after meeting his now-wife, Audrey Roloff, she officially joined the cast. Fans got to know Jeremy and Audrey and got to see them become parents for the first time when they welcomed their daughter Ember in 2017 (via Facebook). 
And while there were certainly times that Jeremy and Audrey seemed to really enjoy participating in the show with Jeremy's family, it wasn't all easy. In fact, Audrey shared that she had a particularly tough time filming after giving birth to Ember. During a Q&A on her Instagram Stories in January, someone asked Audrey what the "hardest moment" that she experienced on camera was. "Anything postpartum with Ember," she responded, according to InTouch. "It was so hard and I was just, like, in so much pain in so many ways and just figuring out motherhood as a first-time mom," she continued, before further explaining how stressful that period in her life really was.
Jeremy & Audrey Roloff left Little People, Big World in 2018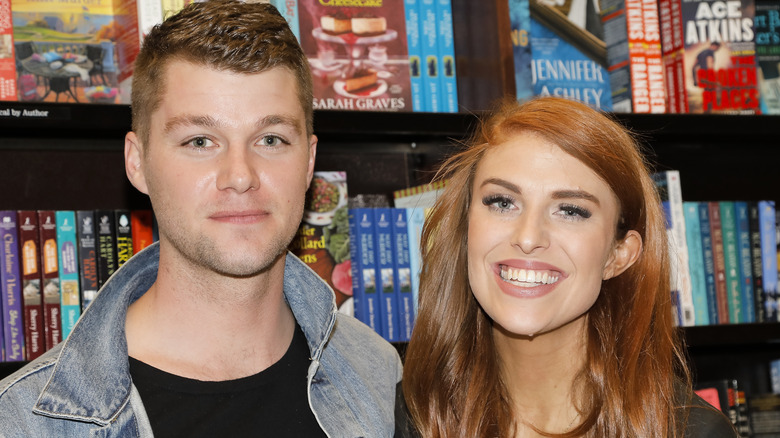 Tibrina Hobson/Getty Images
Jeremy and Audrey Roloff went through a lot after their daughter Ember was born, not to mention in the weeks leading up to her arrival. Things were so stressful, in fact, that the couple ultimately decided to end their time on reality television. On her Instagram Stories, Audrey recalled having to go through a major move just weeks before giving birth. "And then our kitchen flooded and we had to move out when she was six weeks old and we had to do the whole thing all over again and they were filming that," she recalled. About 10 months later, she and her husband announced their decision to step away from the show in a statement posted to Instagram.
Despite various rumors floating around about why the couple decided to step away from the show, Jeremy has spoken highly of his experience. "Fourteen years is a long time to do anything, and I just reached a point where it was never something I really said 'yes' to, I just grew up doing it. It's been amazing. If you asked me if I would do it all over again, I would say yes ... but it's a long time. Time to do something else," he said in an interview with Access Hollywood in 2019. However, Audrey opened up a bit more about her and her husband's decision to leave the family's reality show behind.
Jeremy and Audrey Roloff are active on social media
In another Q&A shared on her Instagram Stories in May, Audrey Roloff shared that there were a few more reasons why she and Jeremy Roloff decided it was time to leave reality television in the past. "TV contracts are crazy and very controlling. Same with schedules. We also didn't like the storylines being portrayed that weren't actually true ... Ultimately reality TV is all about the drama ... and we didn't like the pressure to create or speak to the drama, or perform for the cameras," she said, according to The Ashley's Reality Roundup. The only Roloff kids still involved in the series are Zach and Tori Roloff, though they have also hinted at being done, per The U.S. Sun.
But while Jeremy and Audrey are no longer on television, they both keep fans in the loop with what's going on in their lives, especially after welcoming two more children into their family. They often share posts on their respective Instagram accounts and provide updates. In August, the couple shared new plans for their latest house remodel on Instagram. A few weeks earlier, Audrey responded to questions she was getting about homeschooling her brood. "If you're on the fence about it ... God has likely put it on your heart for a reason," she captioned an Instagram post before listing off the reasons for her decision.