Meghan Markle's New Photo From Beyonce Concert Proves Her Celeb Era Has Arrived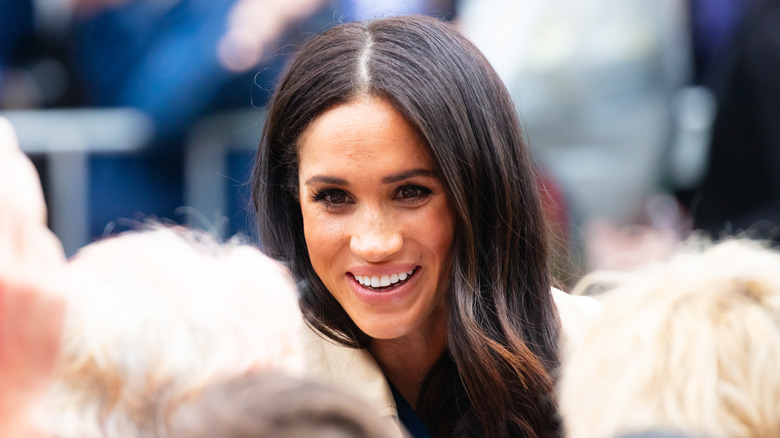 FiledIMAGE/Shutterstock
What better way to return from a brief hiatus out of the spotlight than at a Beyoncé concert? The VIP pit at Beyoncé's 42nd birthday concert on September 4 was the perfect place for celeb sightings. Of the many stars who came out for the high-profile event, one appearance, in particular, stuck out to many fans. Meghan Markle has had her fair share of reasons to steer clear of the spotlight as of late. Between her involvement in the royal family feud and her and Prince Harry's "near-fatal" paparazzi car chase this past spring, few have seen the downsides of fame quite the way Markle has throughout the past few years. Yet, Beyoncé's birthday concert just might be marking the start of a brand new era for Meghan Markle.
It was surprising enough to see Markle and Harry out and about based on their recent preference for privacy, but the photo she posed for was even more uncharacteristic for the star. Markle smiled alongside fellow superstars Kerry Washington and Kelly Rowland in a photo that was snapped at SoFi Stadium in Los Angeles the night of the concert. And, while these beauties were clearly having a blast celebrating Queen Bey, fans are wondering if there's more to Markle's appearance than meets the eye.
Could this be Meghan Markle's first foray into the next phase of her career?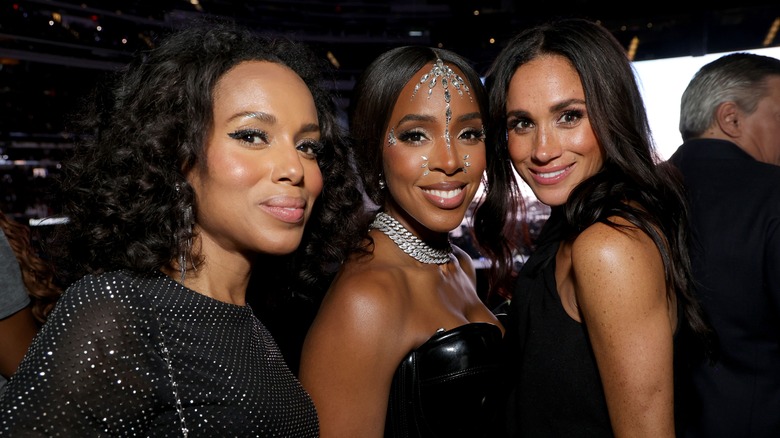 Kevin Mazur/Getty Images
Meghan Markle has certainly always had the makings of an A-list celeb, but the drama surrounding her family, her relationship with the media, and the rumor mill have kept her from fully embracing the life of a star. Yet, after a long break from the public eye, it seems that she and Prince Harry were proud to be seen among the many fans attending Beyoncé's Renaissance Tour. Throughout the summer, Markle seemed increasingly willing to be seen out and about in public. Harry has also embraced not only a more public lifestyle but also an interest in hanging out with more celebrities, including "It's Always Sunny in Philadelphia" star Rob McElhenney.
If her subtle yet surprising public appearance isn't enough to suggest Meghan Markle is ready for the next phase of her career and life in the public eye, rumor has it that she's planning on making a return to Instagram after her @sussexroyal account was shut down in 2020. This all comes ahead of the rumored upcoming return of her blog, The Tig. It sounds like these former royals are ready to move forward and take on a new role as Hollywood A-listers.