Celebs You Never Realized Got Their Start On The Young And The Restless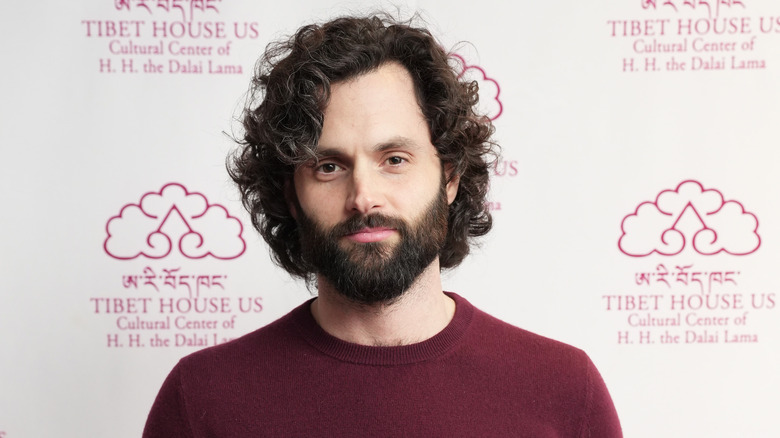 Ilya S. Savenok/Getty Images
The "Young and the Restless" premiered on CBS on March 26, 1973. William J. Bell and his wife, Lee Phillip Bell, created the long-running soap opera. At the time, William was a head writer at NBC's "Days of Our Lives" and his wife was a celebrated daytime talk show host in Chicago. It was a half-hour show that was slated to be called "The Innocent Years." However, the Bells ultimately decided that would not be a fitting name. The couple chose "The Young and the Restless" because it more accurately reflected the prevalent mood in America during the early '70s.
The first episode opens with a mysterious man named Brad Elliot arriving in Genoa City, Wisconsin. Tom Hallick played Brad in that first episode. He has also appeared on numerous television shows, including "The Greatest American Hero," "Dynasty," and "Murder, She Wrote." Later in that first episode, wealthy character Chris Brooks confesses her love for the working-class Snapper Foster. This forbidden romance fuels the feud that pitted the two families against each other for 1,747 episodes. Trish Stewart played Chris Brooks. She was also in "CHiPs," "Fantasy Island," and "The Love Boat."
Over the past half-century, many talented actors have appeared on "The Young and the Restless." Some remained on the show, while others moved on to become even bigger celebrities than they were on the soap. Here is a look at some actors you might not have realized got their start on "The Young and the Restless."
David Hasselhoff's career-launching role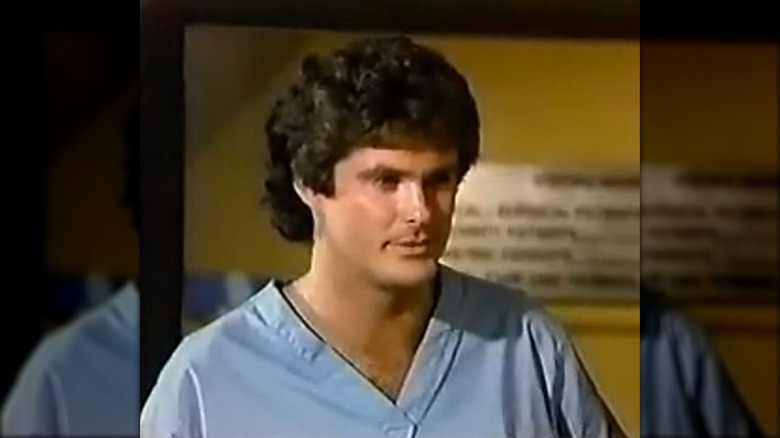 CBS
Initially, William Gray Espy played Snapper Foster on "The Young and the Restless." Espy's run on the soap, however, only lasted a few years. David Hasselhoff was chosen as Espy's replacement. Previously, Hasselhoff was cast as a parking attendant on an episode of "Police Story." He also played a wacky character in the 1976 film, "Revenge of the Cheerleaders," a sequel to 1973's X-rated "The Cheerleaders." In that R-rated movie, his character's name was Boner. While he had a few other projects coming to fruition, when Hasselhoff booked the role on "The Young and the Restless," he was, for the most part, an unknown actor.
Snapper was a young medical student who was putting himself through college. He got the nickname due to his short fuse. Besides being in love with Chris Brooks, Snapper had a fondness for a server named Sally McGuire. The drama surrounding Snapper was enough to make it a go-to storyline for a decade.
As memorable as Hasselhoff's time on "The Young and the Restless" was, it turned out to be merely a springboard that catapulted him to even greater fame. He is best known for TV series such as "Knight Rider," "Baywatch," and "Baywatch Nights" and for playing Col. Nick Fury a decade before Samuel L. Jackson did. And if that's not enough fame for one man, in 2011, "The Hoff" made it into the "Guinness Book of World Records" as the "Most Watched Man on Television."
Vivica A. Fox got a job at Genoa City Memorial Hospital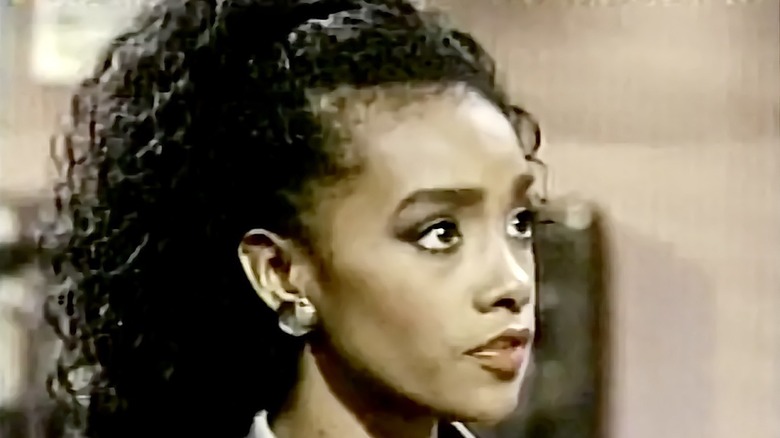 CBS
Vivica Fox played Stephanie Simmons on "The Young and the Restless."  While her character was a brief blip at Genoa City Memorial Hospital, she was vivacious enough to capture the attention of Malcolm Winters (Shemar Moore). Stephanie also spent a little screen time with Malcolm's brother Neil (Kristoff St. John). Coincidentally, Stephanie left town when Fox got her life-changing movie role in "Independence Day."     
But technically, Fox didn't get her start on "The Young and the Restless." Before landing that gig, she had a four-episode run as Carmen Silva on "Days of Our Lives." She also made one-episode appearances in a number of shows, including "Beverly Hills, 90210" and "The Fresh Prince of Bel-Air." But it was her stint on "The Young and the Restless" that took her acting career to the next level.
After her breakout performance in "Independence Day," Fox continued to work in television. But she became best known for her roles in movies, such as "Set It Off," "Batman & Robin," and "Kill Bill: Vol. 1." Currently, Fox is staying extremely busy producing for films and TV, as well as acting. If you need your Fox fix, just tune in to Lifetime and chances are you'll see something this remarkable woman has had a hand in.
Penn Badgley's journey to You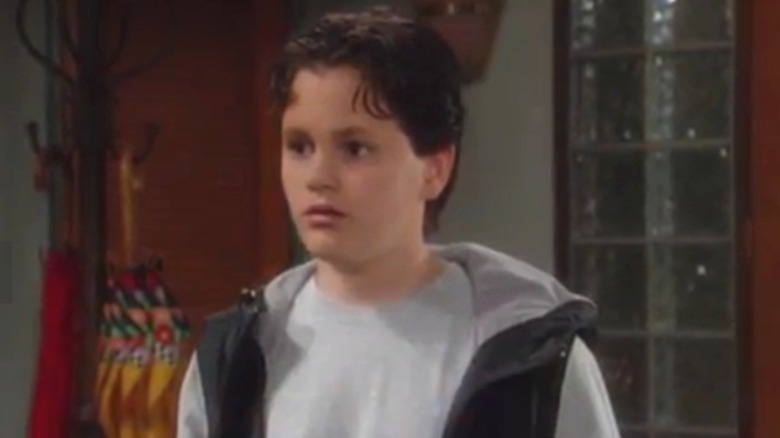 CBS
In two of his earliest television roles ("Will & Grace" and "Daddio"), Penn Badgley's character was named Todd. It wasn't until "The Young and the Restless" that he gained the status of having a Roman numeral after his character's name: Phillip Chancellor IV, a character who grew up thinking his father had been killed in an accident.
After Badgley left the show, he was replaced by John Driscoll ("Dawson's Creek"). Badgley's career snowballed nicely, with the actor receiving more and more prominent roles, until he was cast as the lovable every-boy Dan Humphrey on The CW's "Gossip Girl." Badgley also landed roles in films such as "The Stepfather" and "Easy A."
Interestingly, "The Stepfather" served as something of a thematic bridge between his early role on "The Young and the Restless" and his current Netflix series, "You." Badgley's character on "The Young and the Restless" returns home from serving in Iraq, while in "The Stepfather" his character returns home from military school. Additionally, his new dad is not the loving individual he pretends to be. "You" mirrors this plot twist as lead character Joe (Badgley) turns out to have a much darker side than he initially reveals.
Eva Longoria portrayed Isabella Braña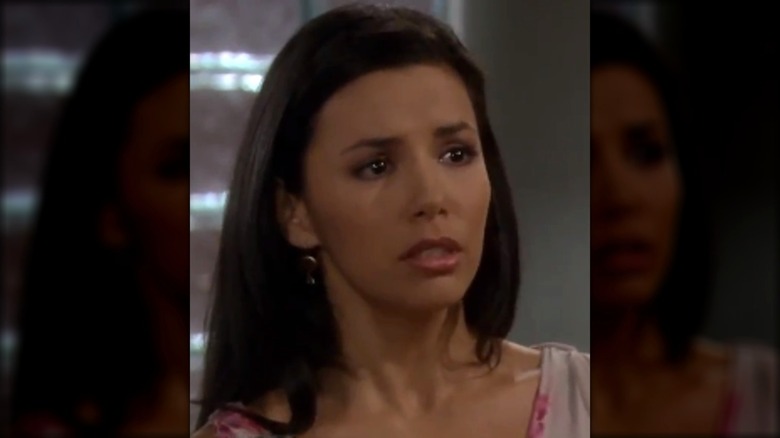 CBS
Not only was Eva Longoria named Miss Corpus Christi USA in 1998, but she has made many of the most beautiful and/or sexiest people in the world lists over the years. However, as gifted as she is in the gene pool department, Longoria still had to get that first big break that would launch her career. For her, it was landing the role of former call girl Isabella Braña on "The Young and the Restless." Isabella was a powder keg of drama and raw emotions. Every steamy storyline she was in sizzled with seduction and subterfuge. But eventually, the turmoil took its toll, and the character was committed to Los Angeles a mental hospital, living a delusional life of denial.
Fortunately, Longoria herself is doing much better than her character. She continues to enjoy a robust career in the entertainment world. Currently, she has nearly two dozen projects in development  in roles including actor, director, and executive producer.
Tom Selleck made some questionable early career choices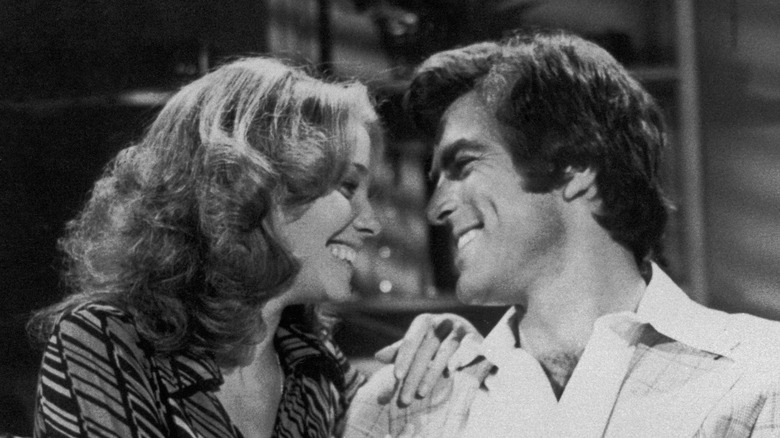 Archive Photos/Getty Images
Tom Selleck wasn't exactly setting the world on fire with his early roles. "The Seven Minutes," "Daughters of Satan," and "Terminal Island," are not films that have aged well. They were, however, filled with scandal and seduction, which prepared him for his role on "The Young and the Restless."
Selleck played Jed Andrews, a fairly minor character who was married to one character but had feelings for another. Selleck's character sacrificed his marriage to be with the woman he loved. Unfortunately, she wasn't all that into him. After his world crumbled, like many characters on "The Young and the Restless," Jed decided it was best to leave town.
But Selleck didn't explode onto the scene after his stint on "The Young and the Restless." It was more of a slow burn. The actor appeared on many TV shows, such as "Charlie's Angels," "Taxi," and "The Rockford Files," before landing the lead in "Magnum, P.I." Today, Selleck has nearly 90 acting credits, including the "Jesse Stone" movies and the hugely popular "Blue Bloods." 
Shemar Moore had a long run at The Young and the Restless
We meet Malcolm Winters when he comes to Genoa City to connect with his half-brother, Neil. The two have a tumultuous relationship and can't seem to stay out of each other's romantic affairs. But somehow, they always find a way to work through their issues.
The earliest credit that appears on Moore's TV resume is "The Young and the Restless." However, throughout his run on the soap, Moore appeared on other television shows, including "Living Single," "The Nanny," "Moesha," and more. He took a brief break from "The Young and the Restless" to play Jesse Reese in "Birds of Prey." However, it wasn't until he landed the role of Derek Morgan on CBS' "Criminal Minds" that Moore took an extended leave from his popular soap character.
In more recent years, Moore has returned to "The Young and the Restless" for special appearances. However, the bulk of his time is spent playing Sgt. Daniel "Hondo" Harrelson on "S.W.A.T."
Was Eddie Cibrian really in a boy band?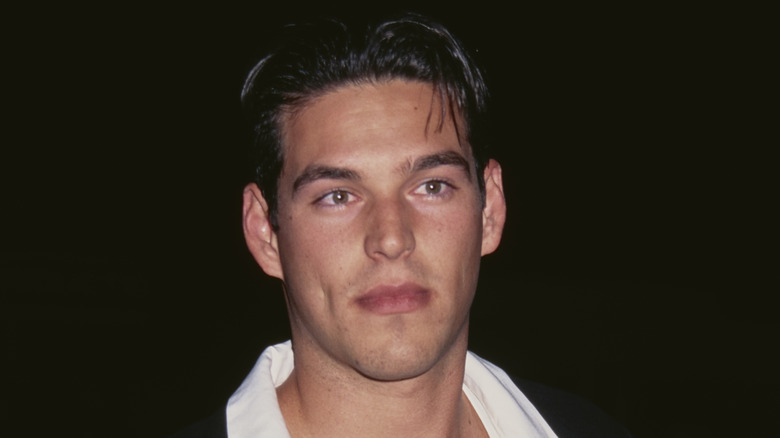 Vinnie Zuffante/Getty Images
Before Eddie Cibrian appeared on "Baywatch Nights" as photographer Griff Walker, he had a brief run on "The Young and the Restless" as ​​Matt Clark. Matt was one of the more despicable characters on the soap. He was known for trying to solve his relationship issues with violence and ultimately met an untimely end to pay for his misdeeds. However, Clark returned years later (after plastic surgery) and was portrayed by Russell Lawrence and then Rick Hearst.
After his time on "The Young and the Restless," Cibrian appeared on over 30 television shows, such as "Rosewood," "Third Watch," "Take Two" (opposite Rachel Bilson), and more. When he was on "Sunset Beach," TV Guide called Cibrian one of "Daytime's 12 Hottest Stars"
If you are a fan of scary movies, you probably know Cibrian best for his role in "The Cave," a film about a group of divers being chased by underwater monsters. If you are a fan of boy bands, however, you may remember Cibrian as a member of 3Deep. The band peaked with a top 10 hit on the Canadian charts called "Into You."
Blink and you'll miss Adam Brody's appearance on The Young and the Restless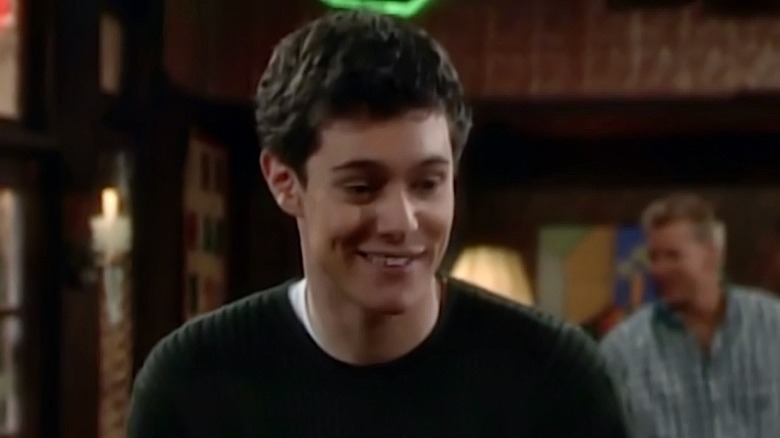 CBS
Adam Brody has amassed a list of acting credits that is fast approaching 100 projects. He is arguably best known for his portrayal of Seth Cohen on Fox's hugely popular "The O.C." After his breakthrough on that series, Brody appeared in films such as "Jennifer's Body," "Scream 4," "Sleeping with Other People," "Ready or Not," "Shazam!" and dozens of others. His post-"O.C." television credits include "The League," "Billy & Billie," and "Fleishman Is in Trouble."
But before all of this success, Brody made a blink-and-you'll-miss-it appearance on "The Young and the Restless." The role was so small, it doesn't even appear on Brody's IMDb. Brody's character shared a brief scene with actors Heather Tom and Nicholas Newman. According to an interview with Soap Central, he was wearing his own sweater, and they just tossed him into the scene. "I must have been in and out of there in 45 minutes. It was so fast."
Brody was also once ranked No. 9 on Elle Girl's "50 Hottest Guys" list. He played both Greg Brady in a skit on "The Amanda Show" and Barry Williams, the actor who originally played Greg Brady, in a TV movie called "Growing Up Brady." He is married to Leighton Meester ("Gossip Girl").
Justin Baldoni's rise to fame was a slow burn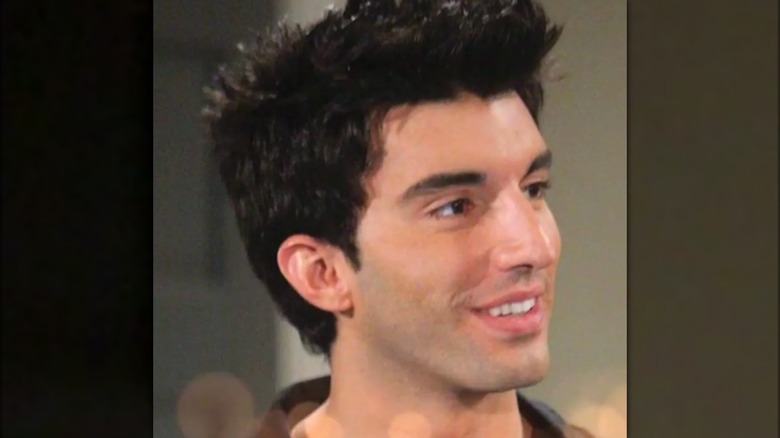 CBS
Justin Baldoni is another actor whose stint on "The Young and the Restless" was brief. While his run was longer than Adam Brody's, it still came and went in a flash (i.e., only three episodes) in the bigger picture of a soap that has aired thousands of episodes. It also didn't give his career much of a boost. After playing Ben on "The Young and the Restless," Baldoni made many one-episode appearances on a variety of shows. He also enjoyed a few longer runs on series such as "Everwood" and "The Bold and the Beautiful." However, his breakthrough role didn't happen until a decade after "The Young and the Restless" when he played Rafael Solano on "Jane the Virgin."
Currently, Baldoni spends more time in off-camera roles. For example, these days, his roles mostly include producer and executive producer. Baldoni is also the board secretary for Wayfarer Foundation, a non-profit organization that supports spiritually rooted and justice-oriented nonprofits.
Many already-famous actors found their way to The Young and the Restless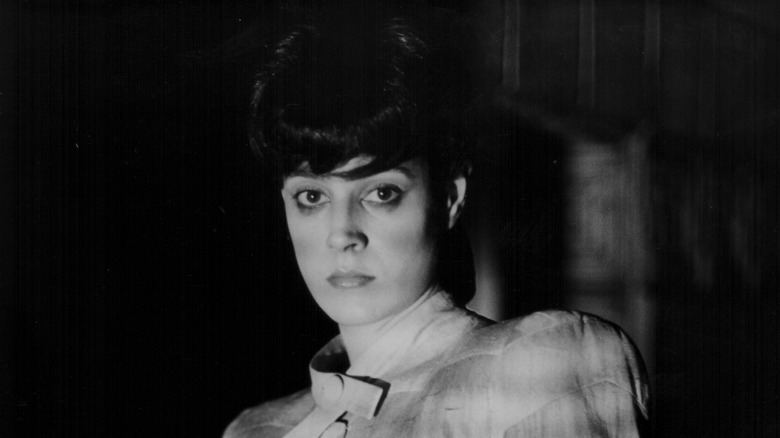 Stanley Bielecki Movie Collection/Getty Images
While "The Young and the Restless" played a role in the early careers of many future stars, some actors were celebrities before they appeared on the soap. These individuals brought excitement and star power to their roles. Some of the more memorable runs included Sean Young, who played Meggie McClaine for 45 episodes. Young is best known for her iconic portrayal of Rachael, an android in "Blade Runner" and "Blade Runner 2049." Before appearing on "The Young and the Restless," she was also in "Dune," "No Way Out," and "Ace Ventura: Pet Detective."
Tatyana Ali played Roxanne on "The Young and the Restless" a decade after her rise to fame on "The Fresh Prince of Bel-Air." While she only took a recurring role on the soap, Tatyana won the NAACP Image Award for outstanding actress in a daytime drama series" four years in a row (2011, 2012, 2013, and 2014).
Justin Hartley rose to fame as not one but two superheroes: Aquaman (in a 2006 TV movie of the same name) and Green Arrow (on "Smallville"). Coincidentally, he also played not one but two characters on "The Young and the Restless": Gabe Bingham and Adam Newman. As any soap fan probably knows, Hartley left "The Young and the Restless" for a show that became a national obsession, "This Is Us."
Danny Trejo made a special appearance
Besides jump-starting careers and hosting established actors, "The Young and the Restless" also served as a platform for special guest appearances. While these events were typically brief, they could sometimes encompass several episodes. And often, the actors who appeared weren't associated with the world of soap operas. This made their visits an even bigger deal.
One of the most memorable special guest appearances involved a man with several hundred acting credits to his name: Danny Trejo. In real life, Trejo had a troubled youth that he didn't think he'd survive. Now he uses his fame to help others. On "The Young and the Restless," Trejo played a rugged bartender. After a tragic, life-altering car accident, Victor Newman (Eric Braeden) encounters Trejo's character in Mexico, and the two have an intriguing exchange.
Besides Trejo, the long-running soap has featured numerous acting luminaries, including George Kennedy, George Takei, Bonnie Franklin, Catherine Bach, Ray Wise, and Eric Roberts.
Some memorable musical guests also appeared on The Young and the Restless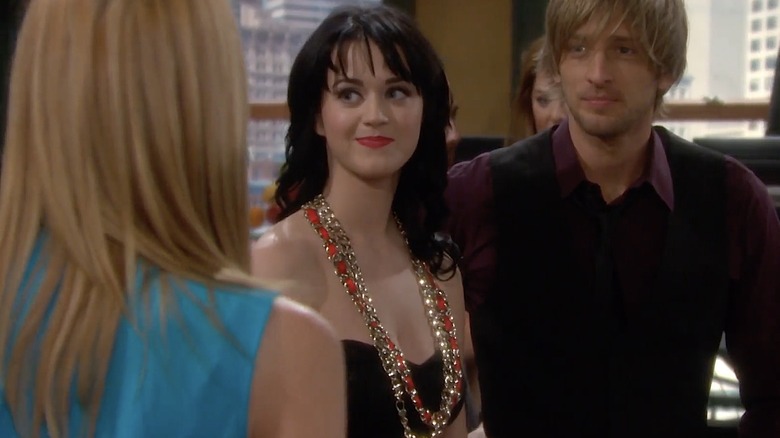 CBS
Musicians are an interesting breed. They go through cycles in their career in which they isolate to recharge and create. During this phase, the public might not see or hear very much from them. However, when all that work is done, the promotion phase begins. That's when you see musicians showing up on television shows and soap operas.
Over its 50-year run, "The Young and the Restless" has developed a reputation for featuring legendary performers on the show. One prime example is Katy Perry. When she released "I Kissed a Girl" from her second album, "One of the Boys," Perry appeared on the popular soap as herself. She stopped by Genoa City to take pictures for the cover of Restless Style magazine. Character Sean Bridges (Christopher Douglas and David Lee Russek) got rich by investing early in a dotcom. Because of storylines involving this extravagant character, both Lionel Richie and B.B. King have appeared on the show.
Some of the other musical guests on the soap have included Jewel, Enrique Iglesias, Smokey Robinson, Little Richard, Trace Adkins, and Pat Benatar.