Why Two Of Donald Trump's Kids Didn't Vote For Him In The 2016 Primaries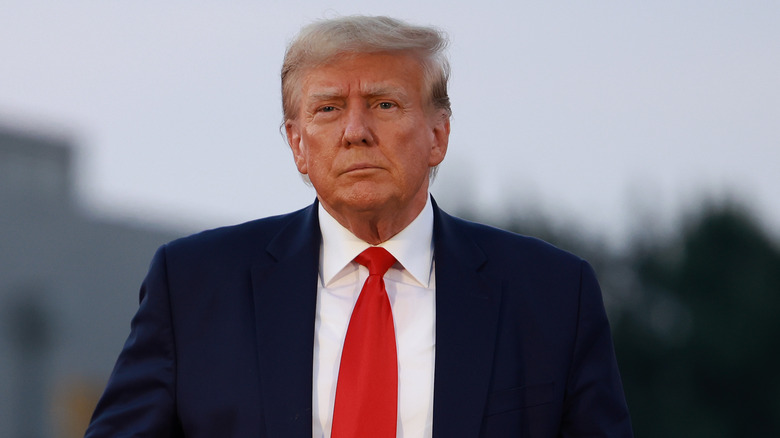 Joe Raedle/Getty Images
No one ever knew Donald Trump had political ambitions, but he surprised much of the country — not to mention the world — when the former "Apprentice" host announced he was running for America's highest office. Donald's family, including his wife, Melania Trump, and his five children, campaigned vigorously for the controversial politician both during his initial run and for Donald's 2020 re-election bid. As strongly as they supported him, however, two of Donald's children never actually voted for him in the 2016 primaries. 
According to Yahoo! News and other sources, his oldest daughter, Ivanka Trump, and middle son, Eric Trump, were registered as independents that year, and as such were ineligible to vote in a party primary. Moreover, as residents of New York, they had long since missed the deadline to register as Republicans. As the then-candidate told "Fox & Friends:" "They had a long time to register and they were unaware of the rules so they feel very, very guilty, they feel very guilty, but it's fine, I understand that," (via CNN).
Donald also joked about cutting off his children's allowance as a result of their error. Eric and Ivanka soon put out a statement of their own, pointing out that the rules of voting are different from state to state. "Eric and I are fully supportive of our father and look forward to casting our vote for him in November," Ivanka clarified. It was a lesson learned, and one not likely to be repeated in 2024. 
Eric Trump is squarely behind his dad's campaign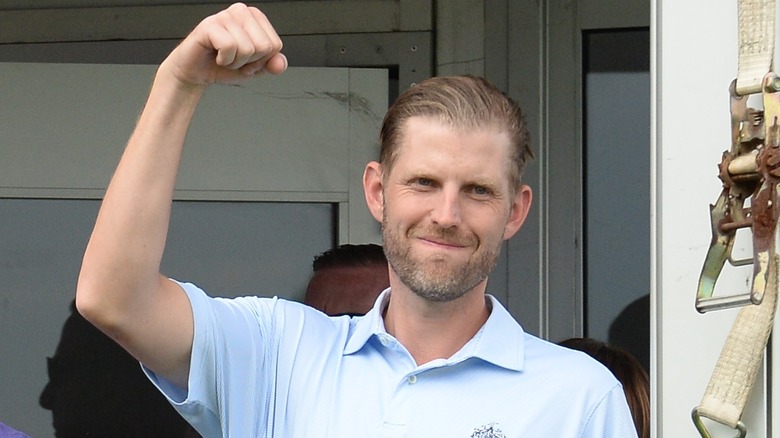 false/Shutterstock
Eric Trump acknowledged being new to the voting process when he first intended to cast a ballot for his father, Donald Trump. "It was our first kind of foray into politics," Eric told Anderson Cooper in a CNN town hall the week before the 2016 primaries, per The Wrap. Both Eric and his sister, Ivanka Trump, also missed a deadline the previous autumn to switch party enrollment (the current rules of the NYC Board of Elections specify that anyone wishing to change party affiliations must do it before February 14 in order to vote in a primary). However, both of them learned a lot from it. 
Fortunately for Donald, he didn't need his children's votes to win the Republican nomination or even the White House that year, and he harbored no hard feelings about the gaffe. Donald didn't tap Eric for an advisory position in his administration, but this was no doubt because Eric was holding down the family fort at the Trump Organization as its executive vice president, a post he still holds. 
Now that Donald is making his third bid for office, Eric is offering his unwavering support at every opportunity. He has also spoken out publicly and on social media against his father's four indictments, telling The Telegraph, in September 2023: "What has happened in the last five months will make him president of the United States again."
Ivanka Trump switched party lines three times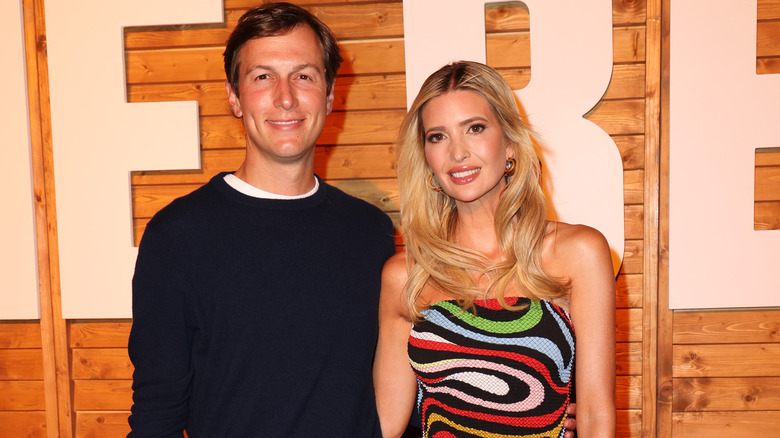 Alexander Tamargo/Getty Images
Like her brother, Ivanka Trump was registered to vote in 2016 but missed the deadline to switch from independent to Republican. She explained her situation to Anderson Cooper during the CNN town hall, admitting, "We're not a family of politicians, we haven't been in politics very long," (via The Wrap). When Ivanka did switch from her independent status, she first registered as a Democrat. As one of her father's senior advisers, Ivanka was seen as more liberal-leaning on issues such as climate change and family leave policies. She was also openly supportive of Democratic politicians. 
However, by 2018, the former businesswoman felt the party no longer aligned with her beliefs, and she officially made another switch. "I am a proud Trump Republican," Ivanka announced shortly before the midterms, per The New York Times, adding that then-President Donald Trump had "broadened the reach" of the party. Ivanka has made her stance clear on her father's re-election campaign too. Rather than joining her family on the fundraising circuit, however, Ivanka confirmed that she would be focusing on her husband, Jared Kushner, and their three school-aged children instead. 
When the 2024 primaries roll around, neither Ivanka nor Eric will have any trouble marking their ballots. They both currently live in Florida, where voters can change their party affiliation as late as 29 days before the primaries. Plus, the would-be #47 will have a new voter on his side: Youngest son Barron Trump will turn 18 that March.