Signs Prince Andrew's Shut-Out From The Royal Family Is Coming To An End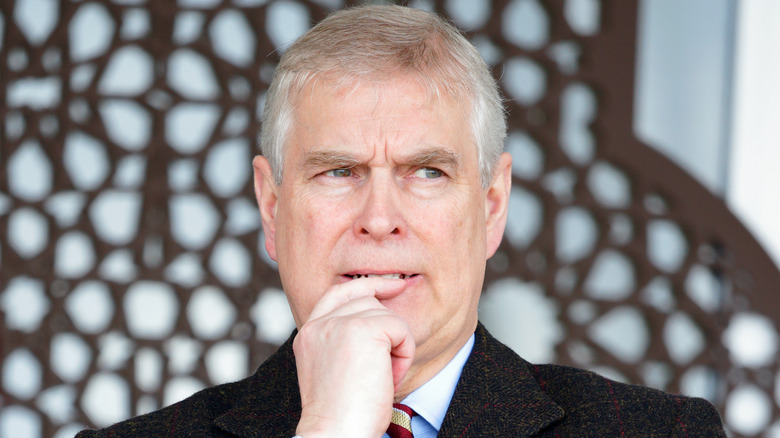 Max Mumby/indigo/Getty Images
It has been a rough few years for Prince Andrew. The younger brother of King Charles III fell quickly and dramatically from grace back in 2019 after he gave a disastrous interview to the BBC's "Newsnight" program. He had agreed to get candid about his association with deceased sex offender Jeffery Epstein during the interview, but his unwillingness to admit even an ounce of fault, his failure to apologize, and his insistence on denying provable facts made the interview, as CNN put it at the time, "a PR nightmare and a national joke." 
Shortly after the interview, Andrew was stripped of his military titles, his royal title of HRH, and all of his official sponsorships and associations. Then, in early 2022, he settled the civil case brought against him by Virginia Giuffre, who had accused him of sexually assaulting her when she was an underage girl in the grips of Epstein (via The Guardian). While the amount of the settlement was undisclosed, it is thought to have been more than $10 million. The Duke of York's choice to settle rather than to continue asserting his innocence in a court of law further raised eyebrows.  
But, now there are signs that Andrew is being welcomed back into the royal fold. 
A family trip to Scotland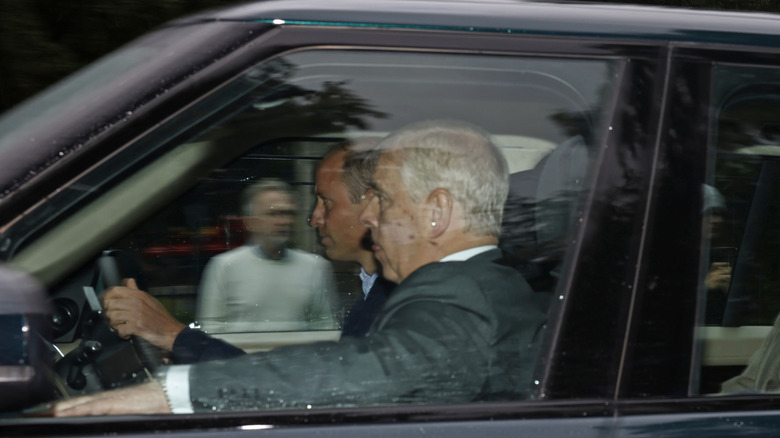 Jeff J Mitchell/Getty Images
While royal watchers and experts feel strongly that it is unlikely Prince Andrew will ever be fully reinstated to his official royal and military offices, there have been signs lately that he is, at least on a personal level, being welcomed back into the family. 
As the first anniversary of the death of Queen Elizabeth II approached, the family she left behind took a vacation together to her beloved Balmoral in Scotland together. While much of the focus was on the official welcome ceremony given in honor of the King, media cameras and onlookers caught another interesting scene: Prince Andrew riding in a car with the Prince and Princess of Wales, William and Catherine (via The Daily Beast).
In fact, Andrew wasn't only in the car with his nephew William; William was driving and Andrew was sitting beside him in the front passenger seat as the family made their way to church services. When it comes to a public outing like this, there is no doubt the royal family knew this show of family unity would be spotted and registered by the public.  
A family Christmas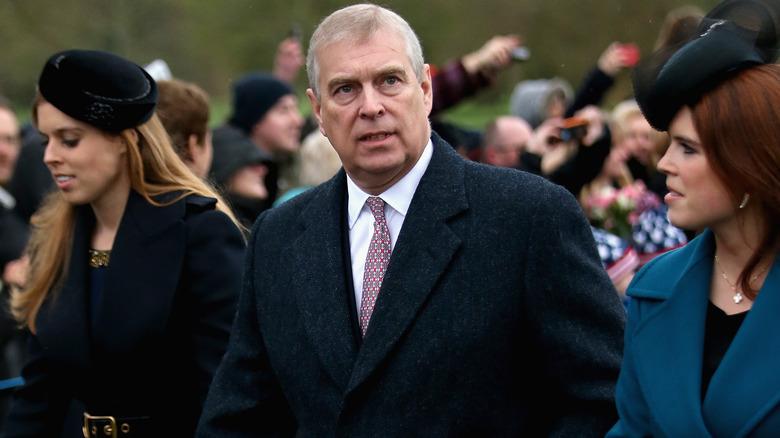 Chris Jackson/Getty Images
There were also earlier signs that things might be getting patched up between Prince Andrew and his family. At the tail end of 2022, the Duke of York was present at the family's annual Christmas celebrations at Sandringham 
On Christmas Day, Andrew was spotted walking directly behind the senior royals, headed up by King Charles and Queen Camilla, as the family arrived at St. Mary Magdalene Church. Onlookers and churchgoers lined the street as the family made their way inside for services. 
At the time, royal commentator Richard Fitzwilliams spoke to the Daily Mail about what appeared to be a Christmastime olive branch being extended to Andrew. He said in part, "Andrew's appearance at the St Mary Magdalene Church at Sandringham today, comes a day after it was reported that he is now not allowed to have an office in Buckingham Palace, retain a small staff[,] or use it as an address." He went on to say, however, that Andrew is still essentially flying solo. "He is clearly on his own and may recruit his own team as he battles to be rehabilitated," he said.
What does this all mean for Andrew's future?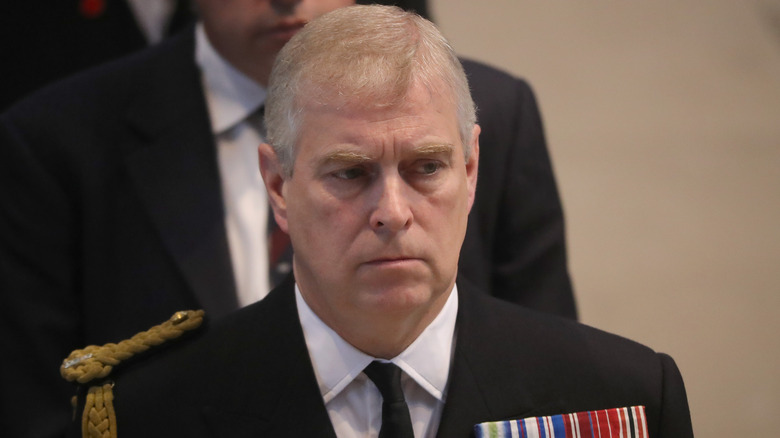 Christopher Furlong/Getty Images
Royal commentator Richard Fitzwilliams, when speaking to the Daily Mail in December 2022, made it clear that he does not believe Andrew will ever be reinstated to his prior status of working royal, saying, "He is still a member of the Royal Family hence his appearance. However, he is not and will never be a senior working royal as he once was. King Charles has made this clear." 
But now, with yet another public show of togetherness, this time in Balmoral around the time of the first anniversary of the Queen's passing, has this changed? An unnamed source close to Prince Andrew and the royal family spoke to The Daily Beast about this in August 2023. He explained that these shows of inclusivity are intentional and are meant to demonstrate that King Charles has not fully ousted Andrew from the inner circle, but that it does not mean Andrew will ever be reinstated to his former position.  
The source told The Daily Beast, "Andrew won't ever have the same ceremonial role within the family, he is no longer and never will be a working royal. That is clear. But he is part of the family. He is the king's brother. He has not been found guilty of any crime and I think it's fair to say that the king is making it clear that he won't turn his back on his brother."