Why ABC Canceled Home Improvement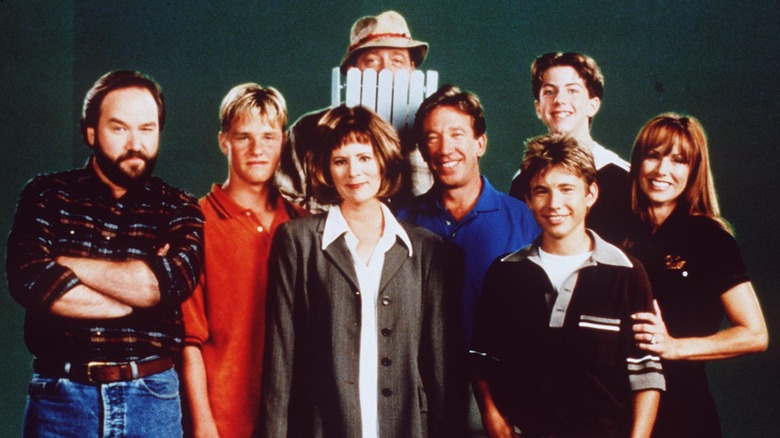 Getty Images/Getty Images
Long before the "Property Brothers" and "Home Town" became must-watch viewing for reno fans, there was "Home Improvement." The hit ABC sitcom, which ran from 1991 to 1999, starred Tim Allen as Tim Taylor, a tool salesman who juggled the demands of his local cable show with the joys and headaches of family life. His "Tool Time" assistant, Al Borland (Richard Karn), was the Norm Abram to Taylor's Bob Vila, there to clean up the mess when his partner inevitably tried to add "more power" to leaf blowers and Christmas lights. Taylor's traditional take on masculinity — his grunt was one of his catchphrases — provided much of the humor both at home and on the tool show. Providing additional humor and advice was the Taylors' next-door neighbor Wilson (Earl Hindman) whose face was always half-hidden by his picket fence or other masks. 
Over its eight seasons, "Home Improvement" saw the three Taylor boys grow into young men; oldest son Brad (Zachery Ty Bryan) went off to college, while middle son Randy (Jonathan Taylor Thomas) entered an environmental studies program in Central America. Mom Jill (Patricia Richardson) pursued her own educational dreams by entering graduate school toward a psychology degree. The series ended in a three-episode finale, during which Tim left "Tool Time," Al got married, and the Taylors prepared to move to Indiana for Jill's new job. However, viewers might have enjoyed at least one more year of Tim's antics, if not for a personal decision by one cast member.
Patricia Richardson wanted to focus on her real-life family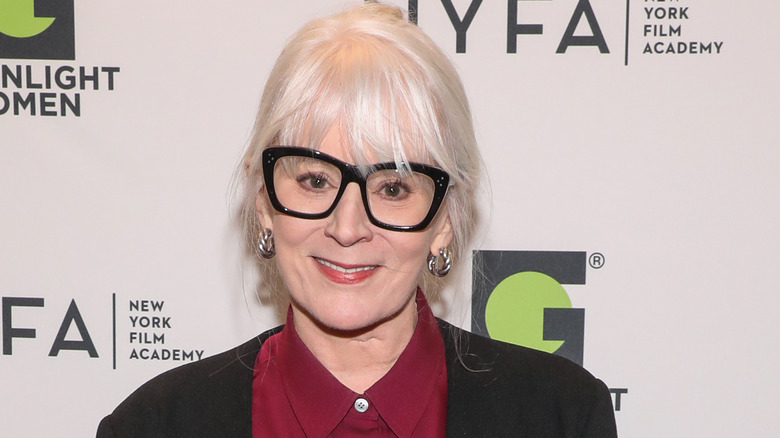 Paul Archuleta/Getty Images
"Home Improvement" may have been a star vehicle for Tim Allen (it was based on his stand-up act), but his co-stars were equally crucial to the show's success. As Allen's wife Jill Taylor, Patricia Richardson was loving, but also a great foil for Taylor's would-be macho persona. Richardson wasn't the first choice for the part, and she nearly turned down the opportunity because she didn't want to play a "thankless mom" with no personality or interests of her own, as she told Entertainment Tonight in 2020. However, she was offered the role without even having to audition.
Jill embodied the empowered woman ideal of the '90s, and the story arc of the finale showed the family uprooting to help her reach her dream of being a psychologist. Richardson's real life, however, was far more complicated. In 1995, she divorced her husband and had split custody of their three young children — Henry, Roxanne, and Joseph. At the time, she was also helping care for her medically fragile parents. As Richardson explained to Closer magazine, the show's long hours were taking a toll both on her and her family, and she walked. "I don't mean to sound like, 'Oh, I sacrificed this huge thing for my children,' because it's what I wanted," she said. It was a choice she would make twice more as a cast member of "Strong Medicine" and "The West Wing," when once again she felt her career was interfering with quality parenting time.
Tim Allen didn't want to do 'Home Improvement' without his on-screen wife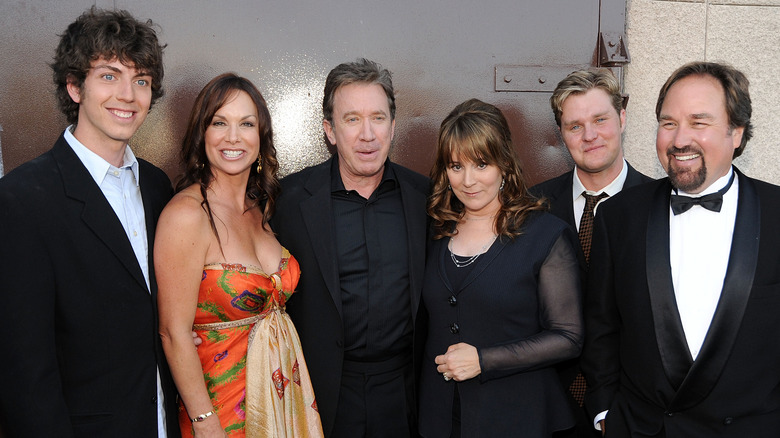 Jeff Kravitz/Getty Images
To this day, Patricia Richardson worries Tim Allen has never forgiven her for leaving "Home Improvement." The show had already taken a hit that year with the unexpected departure of Jonathan Taylor Thomas, who played middle son Randy. ("JTT" was overwhelmed by his child star status and decided to pursue education and other interests.) However, losing Richardson was the final blow for the show. As she told ET Online, the producers were willing to kill off her character and have the series continue with Tim Taylor as a widower. "And then Tim was like, 'I don't think we can do that.' So then he went out and said, 'Well, I think it's time to end "Home Improvement.""
In the 20+ years since the series ended, Allen has gone on to numerous film projects, plus another sitcom, "Last Man Standing," in which he plays a Tim Taylor-esque dad trying to "maintain his manliness in a world increasingly dominated by women," per IMDb. Apparently, he's gotten over any resentment he had over Richardson's leaving "Home Improvement"; she has guested on "Last Man" twice, in addition to appearances in Hallmark movies and the 2023 movie "Chantilly Bridge." Also joining their former costar for guest appearances on the show: Richard Karn and Taylor Thomas. Sadly, fans will never get to see a cameo from Tim's half-hidden neighbor Wilson: Earl Hindman died of lung cancer in 2003.