Patricia Richardson Is Worried Tim Allen Has Never Forgiven Her For This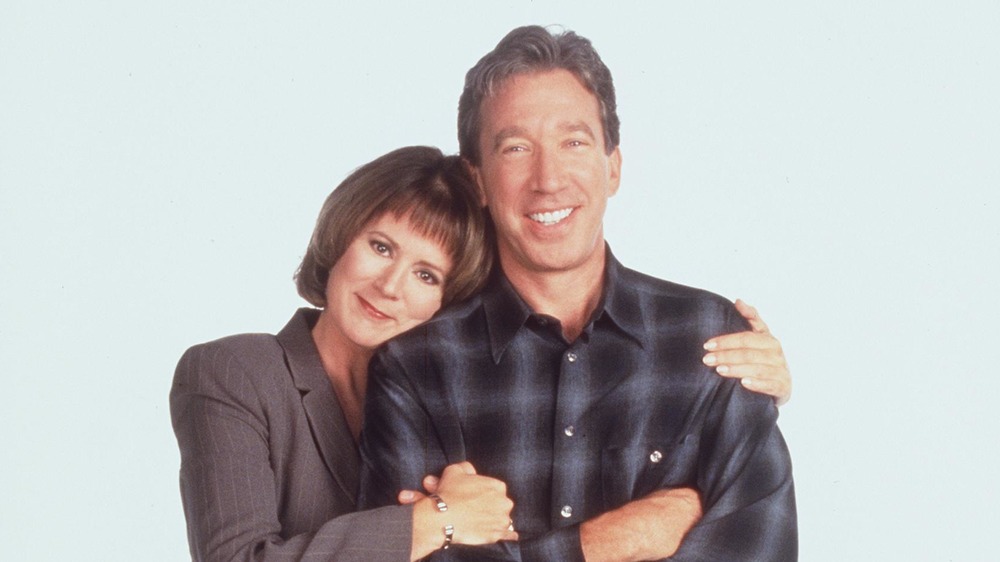 Getty Images/Getty Images
When it comes to '90s sitcoms, Home Improvement was about as wholesome as it gets. For eight seasons, fans enjoyed watching comedian Tim Allen play Tim Taylor, a father of three boys (one of which was played by '90s heartthrob Jonathan Taylor Thomas) and host of a home improvement television show in suburban Detroit. Patricia Richardson, who played Allen's wife Jill, recently opened up about her time on the ABC show, as well as a decision that she still worries her co-star hasn't forgiven her for.
Richardson and Allen's chemistry on the show was undeniable. In an interview with ET, the actress recalls not being enthusiastic about the role when it was offered to her, on account of wanting to focus on more serious projects. She also didn't know who Allen was at the time, as he hadn't yet crossed over from standup comedy into acting. Still, Richardson recalls: "Immediately, I loved him."
The actress brought a strong, feminist energy to the role of Jill, which perfectly countered Allen's ultra-masculine character. "[The network said] we need to have someone that challenges him and is as much a feminist as he is a masculinist," Richardson says. "There has to be an equal struggle."
Their dynamic is a major part of why Home Improvement was such a big hit — and why it was so shocking when Richardson decided to step away from the show.
Why Richardson decided to walk way from 'Home Improvement'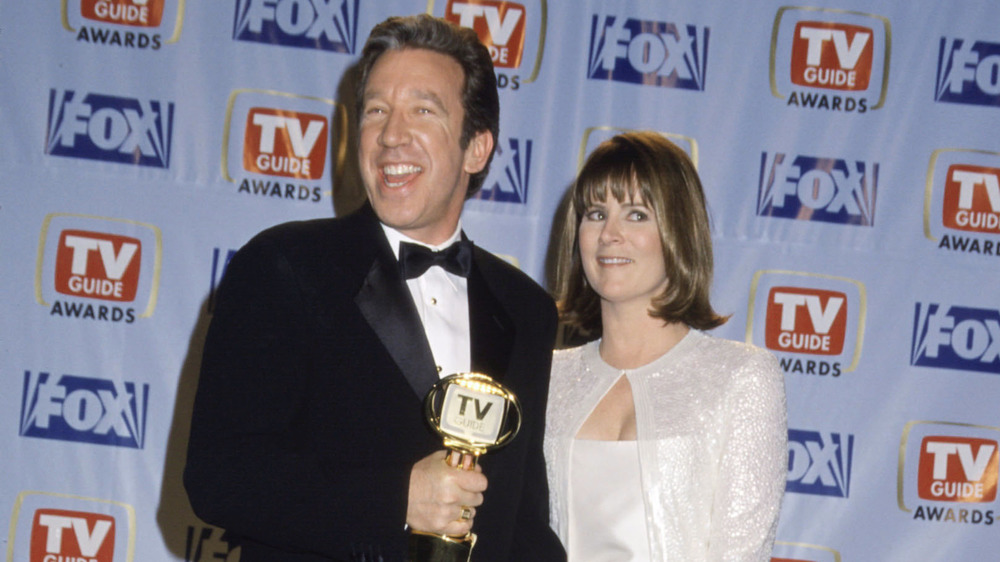 Barry King/Getty Images
Despite being a massive commercial success, Richardson made the decision to leave Home Improvement in 1999 — which ultimately brought the series to an end. The actress needed a change in lifestyle, and was met with overwhelming pressure from the network — and Allen — to stay on the show. "The reason I turned down the ninth year of Home Improvement was because I was a single parent and away from my kids too much," Richardson told Closer Weekly in 2018. "I left the show, and I have put my children first since then."
In her interview with ET, she reveals that at first, the network scrambled to find other ways to continue Home Improvement. "They went to Tim, and they said 'Let's do it with dead Jill,'" the now 69-year-old actress recalls. "And then Tim was like, 'I don't think we can do that.' So then he went out and said 'Well, I think it's time to end Home Improvement.'"
Richardson also admits that to this day, she still worries that Allen has "never really forgiven me for not wanting to do the ninth year." "He loved Tim Taylor," she explains. "Tim Taylor was this happily married man with his great boys and great life, and so he wanted that show to go on forever."
Despite these concerns, the pair have kept in touch over the years and Richardson holds on to the fond memories they share. "If you get a hit show, it is so unusual," she says. "It just, really, it's like winning the lottery to have something like Home Improvement."