DAYS Star Deidre Hall's Pre-Marlena Stint On The Young And The Restless Explained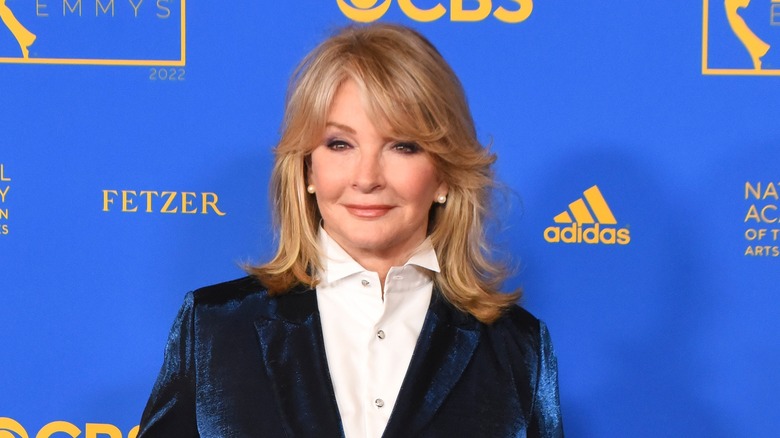 Michael Mattes/Shutterstock
Deidre Hall has been capturing fan's hearts as Marlena "Doc" Evans on "Days of Our Lives" for over 5,000 episodes, making her career in daytime television an admirable one. From her kindness to her patients and Marlena's relationship with John Black, she has become a staple character on the soap. However, that wasn't the first soap opera Hall ever appeared on. Prior to landing the role of Marlena, Hall had a recurring role on "The Young and the Restless."
On the first episode of "The Young and the Restless," which premiered on March 27, 1973, Hall made her soap opera debut as Barbara Anderson, a nurse and mother who had been connected to Brad Elliot (Tom Hallick) off-screen. Even though Hall was mostly brought on to provide background knowledge for Brad's life before coming to Genoa City, it was clear that she had the potential to become a great star. Her storyline was brief, but it was only the beginning for Hall's amazing career on soap operas.
Barbara Anderson was part of Brad Elliot's backstory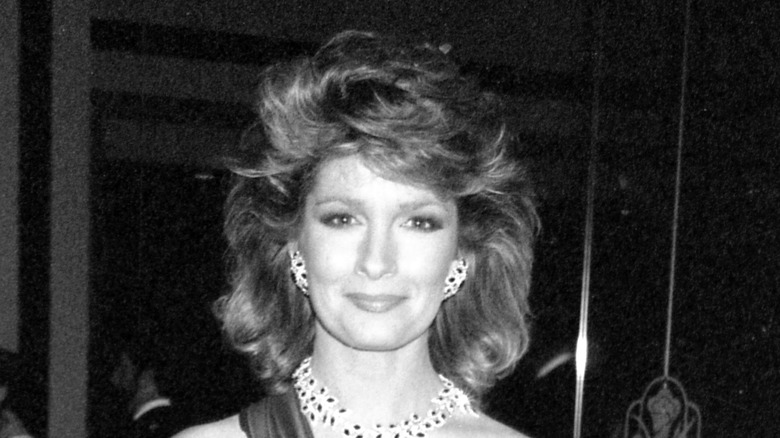 Mediapunch/Getty Images
On the premiere of "The Young and the Restless," viewers met Brad Elliot, a newcomer to Genoa City. It was soon revealed that Brad was a former neurosurgeon who had performed an operation on his fiancee Barbara's injured son. During the surgery, Brad made a mistake and botched it, unintentionally causing the boy to die. Feeling guilty and trapped, Brad abandoned Barbara and escaped town, making his way to a new town for a fresh start. However, on his journey, he was carjacked, mugged, beaten, and left to die. He managed to hitchhike the rest of the way to Genoa City.
Brad's car was found after it had been in a crash and burned up. Brad was presumed dead by police and his friends and family, as they were completely unaware that he was alive and working a job at the town's newspaper. After a while, Barbara arrived in Genoa City and they mended their relationship, reuniting at last and getting engaged again. Barbara and Brad discovered they were expecting a child, much to their delight, but sadly she suffered a miscarriage soon after. Their relationship couldn't survive and they broke up again.
Y&R sparked an interest in Deidre Hall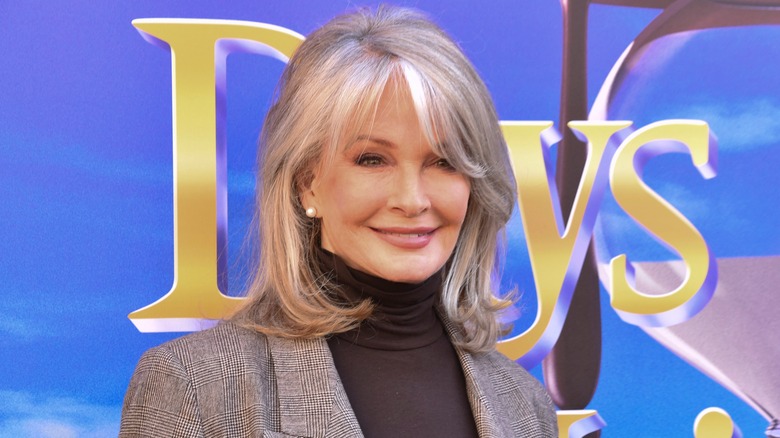 Michael Mattes/Shutterstock
Barbara Anderson left town in 1975, two years after she first appeared on "The Young and the Restless." However, Deidre Hall wasn't done yet; in 1976, she debuted as Marlena Evans on "Days of Our Lives," where she has stayed for decades. Even though her time in Genoa City was brief compared to her time in Salem, she doesn't regret any of it. In an interview with Soap Opera Digest, Hall discussed her experience on "Y&R" and how it sparked her desire to pursue a career in soap operas.
"What was interesting was, my time there I was sort of the little kid with her nose against the glass," she told the outlet. "It could not go forward, but I got a real taste of the kinship that can be had in daytime when people work together for hours at a time. I wanted me some of that!"
Hall certainly got that kinship on "Days of Our Lives," especially in her pairing with Drake Hogestyn as John Black. When asked about what her success at "Days of Our Lives" means to her in the same interview, Hall responded, "It's always such a good feeling to pull up to the security gate and have my card still work and to be invited back! It's very meaningful and it is a home that I hope lasts forever."