What We Know About General Hospital Star Laura Wright's Divorce From John Wright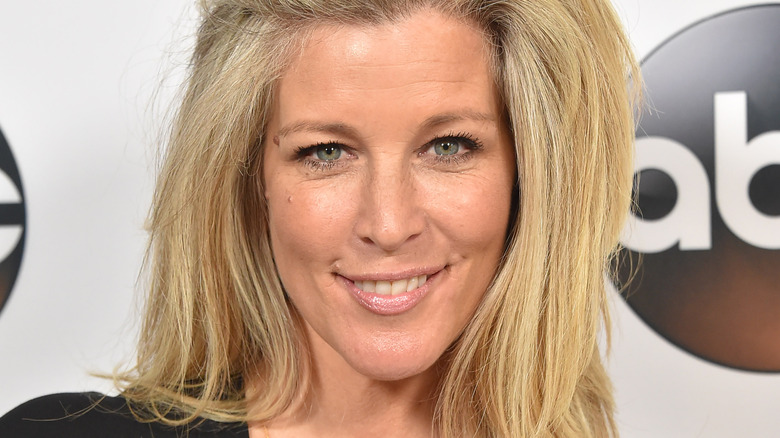 DFree/Shutterstock
Before she was known as Carly Corinthos on "General Hospital" actor Laura Wright was known by her maiden name, Laura Sisk. She began her daytime television career on "All My Children" and then starred in both "Loving" and "Guiding Light" before making her way to Port Charles. Back in 1992, Laura was a fresh-faced actor who was focused on making the most out of her work on daytime television so much so that she didn't have much time for her personal life. She told Soap Opera Digest that year, "I'm not interested in dating anyone right now. I don't want anything to take my mind off of work."
Well, that all changed the moment that Laura met her future husband, John Wright. They have two kids together, John Michael, and Lauren. On paper, they looked like the perfect family. But what turned out to be a fairytale romance (as most do) didn't have the ending that Laura expected. Just like her on-screen character Carly Corinthos and her partner Sonny Corinthos (Maurice Benard), Laura realized that falling in love and staying in love is more difficult than being the head of the mob.
Laura Wright's divorce almost broke her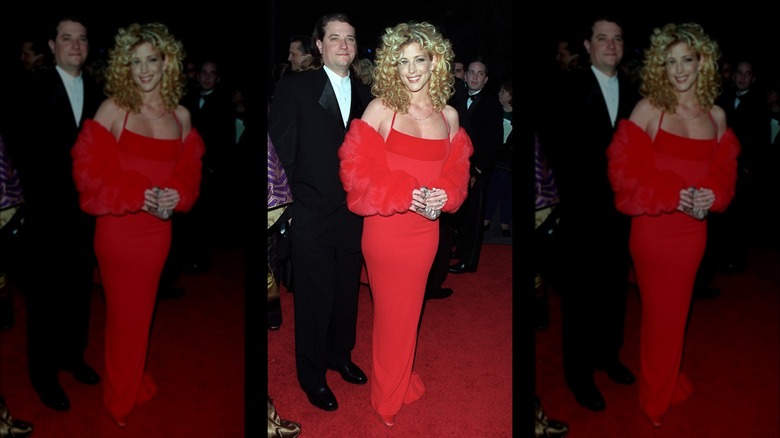 Frank Trapper/Getty Images
"General Hospital" star Laura Wright married architect John Wright in 1995. But in 2014 Laura felt like things were falling apart. In April 2016, Laura shocked the daytime television world when she released a statement about her divorce. According to Michael Fairman TV, she said, "We remain committed and dedicated to our two wonderful children and will always be a supportive, loving family of four — we are just doing it differently now!" Laura later elaborated on her decision to get a divorce and how it felt to start all over again in life. She told Soap Opera Digest in 2017, "It's a very interesting process, you know, to be in your 40s, getting divorced, being on a TV show, having kids going off to college and have to go, 'Wow, who am I now?' " It was a painful time. Believe me, I tried to run from it, probably for the first year and a half."
Laura also told Maurice Benard on his "State of Mind" series that she was in denial during their separation and that the divorce process almost broke her. She admitted, "That version of me had to die for me to be reborn as who I am now. Because I really was broken, and it was a death." But luckily things turned around for Laura when she and her co-star Wes Ramsey (ex-Peter August) realized there was a spark between them and they began dating.
Laura Wright now has a blended family
Laura Wright is certainly a very lucky woman. That's because she's managed to blend her family so well that she often hangs out with both her ex-husband John Wright and her boyfriend Wes Ramsey at family affairs. Both men were there to celebrate Laura and John's son John Michael's college graduation. Wes was also there during the Wright family Christmas celebrations last year. 
Now, as far as whether or not Laura would be willing to give marriage another try, the actor is going to leave it up to fate. According to Soaps in Depth, she was asked about her marriage plans to Wes on social media back in 2021. She replied with, "We get asked that question, I can't tell you ... Right now, we're good. Life is good. We don't really feel the need to ... It's not calling us. But we love our life and life is good."
Well, life certainly continues to be good as Laura and Wes recently celebrated their anniversary. Recalling their first date back in 2017, Wes wrote on Instagram, "I knew my life would never be the same again ... & I'm a better man for it. Happy US day beautiful! Here we are, still making our way ... I love you."