The Tragedy Celine Dion Faced Before Giving Birth To Her Twins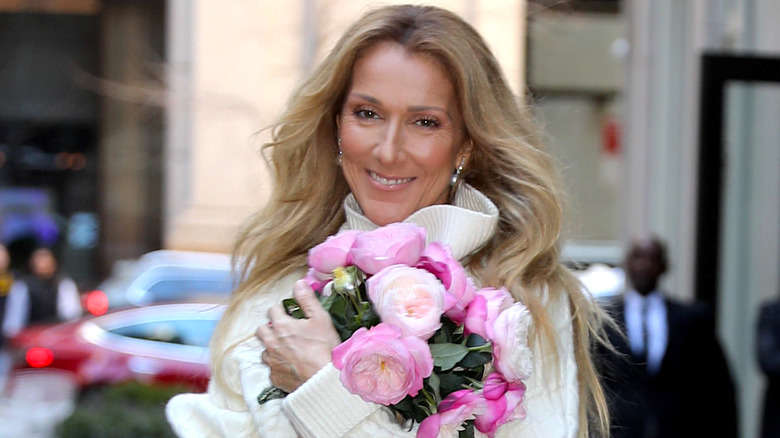 Jose Perez/bauer-griffin/Getty Images
Celine Dion and her husband, René Angélil, welcomed their first child, a son named Rene Charles, in 2001. According to ABC News, Dion had fertility struggles and got pregnant via in-vitro fertilization (IVF). The labor and delivery went well and a rep for the singer said that Dion and her newborn were "doing marvelously well and [were] in perfect health." 
In the years that followed, Dion and Angélil wanted to expand their family and were blessed with healthy twins, Nelson and Eddy, who were born in 2010. However, Dion went through a major tragedy before becoming a mother of three.
Dion shared that she underwent six rounds of IVF before having a viable pregnancy and an ultrasound revealed that Dion and Angélil were actually expecting three babies, not two. "For a week we thought we had triplets, but sadly on the next visit to the doctors we only heard two heartbeats," Dion said in an interview with Hello! magazine after the twins were born. In the candid interview, Dion shared her take on what happened and how she felt after learning that she had lost one of the three babies. 
Celine Dion was shocked when one of her triplets didn't make it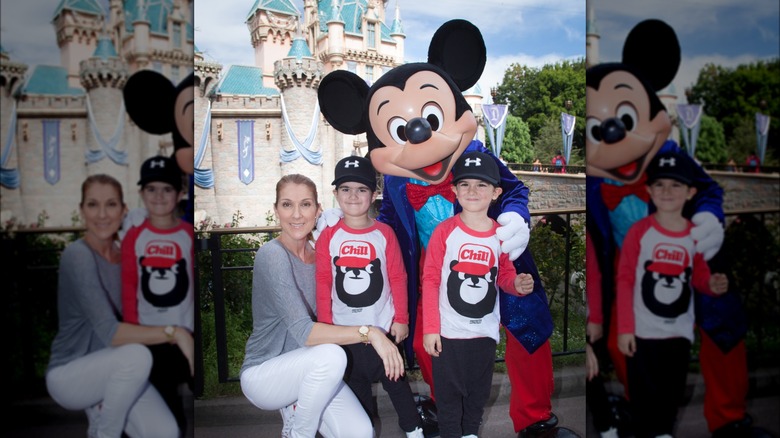 Handout/Getty Images
Celine Dion and René Angélil were heartbroken to learn that they had lost one of their triplets, but Dion seemed to have a healthy way of handling the grief. "That little baby decided to leave the space for the two others and to say goodbye to us," she told Hello! magazine. "It happened very early during the pregnancy. But still, it shocks you." 
Dion gave birth to her twins on October 23, 2010, at St. Mary's Medical Center in West Palm Beach, Florida, according to TMZ. At the time, a source told the outlet that the boys, who both weighed less than six pounds at birth, were "100% healthy but will be in an incubator for a few days." 
After Nelson and Eddy were born, Dion and her husband were feeling all kinds of emotions. Not only were they both happy to become parents for a second time, but they were relieved and thankful that everything ended up working out. During their interview with Hello!, Angélil said that he and Dion were both in tears thinking about their fertility journey and everything they went through before welcoming the boys. The family spent the next few months adjusting to being a family of five. Three years later, they received some devastating news that changed their lives forever. 
Celine Dion's husband received a devastating diagnosis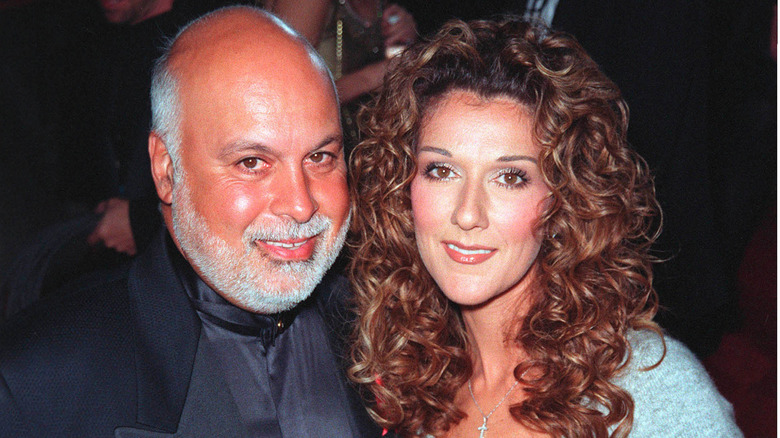 Featureflash Photo Agency/Shutterstock
Just a few years after welcoming their twins, Celine Dion would face another tragedy. Her husband, René Angélil, had been diagnosed with throat cancer in 1998. He underwent treatment and went into remission, but the cancer returned in late 2013. He underwent surgery the following year and continued treatment. Angélil died in January 2016 at the age of 73. A few months later, Dion revealed that her husband died after a fall.
"He must have tried to get up and fell to the ground," she told Paris March magazine in French. Dion said that her husband died while she was performing. "Normally, after my show, when he had taken his medicine late, I would come over and kiss him, tuck him in, and he would fall asleep," she shared. "That evening, I didn't want to wake him. It was the nurse who found him the next day. Distraught, she came to get me."
At the time, Dion and Angélil's oldest son was 14 years old and the twins were 5.