Why Mackenzie Ziegler Once Tried To Quit Dance Moms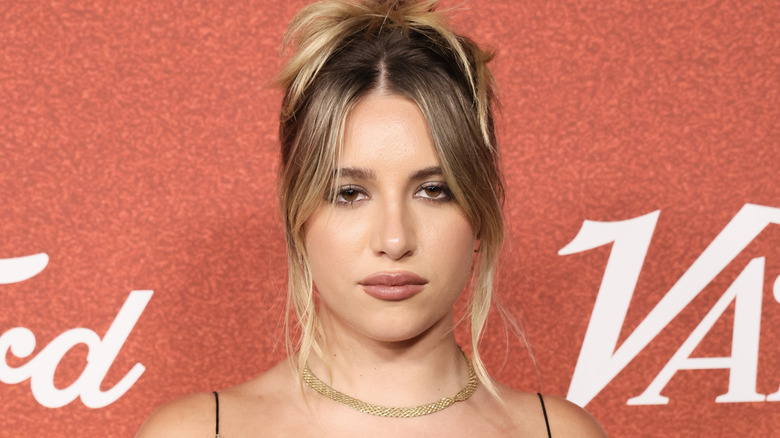 Rodin Eckenroth/Getty Images
The Lifetime series "Dance Moms" might have implied a focus on the backstage drama between the mothers of Abby Lee Dance Studio's young performers, but it was the dancers themselves who — literally — kept the show moving. Yet, despite these children's important roles, their decision whether to stay or leave the show wasn't always up to them — something Mackenzie Ziegler had to learn the hard way as a kid.
In a 2021 episode of the "Pretty Basic" podcast, the younger Ziegler sister shared her true feelings about her passion for dance in childhood. "Dance was always fun 'cause I got to dance with my friends," she told podcast hosts Alisha Marie and Remi Cruz. "But it was never something I wanted to pursue in life." Ziegler recalled trying to quit competitive dance to pursue soccer but said her request was denied by "Dance Moms" producers.
Ziegler's inability to leave "Dance Moms" was one of many stressful moments in her childhood due to the cult-classic series.
Mackenzie Ziegler doesn't remember a time without the Lifetime show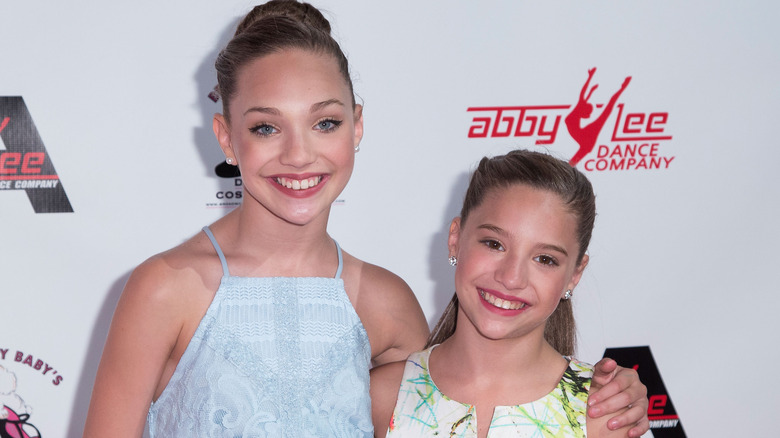 Vincent Sandoval/Getty Images
In a story for Elite Daily, Mackenzie Ziegler admitted to not remembering life before she and her sister, Maddie Ziegler, shot to stardom as part of the "Dance Moms" crew at 6 and 8 years old, respectively. But she does remember the stress. "When I was younger, I was going through a lot of hate. Our teacher, the environment we were in — it was all very stressful as a kid. I'm glad we were doing the same thing so I could have a shoulder to lean on," Mackenzie said to her sister. 
Indeed, Maddie's relationship with her sister turned into a focal point on the show, with constant comparisons between older sister Maddie and younger sister Kenzie. Unfortunately for Kenzie, she often came up short in competition wins, something dance instructor Abby Lee repeatedly harped on throughout the series. However, the sisters told Elite Daily that the show's producers largely fabricated this tense competition. "It broke my heart that you got compared to me so much as a dancer," Maddie recalled. 
Mackenzie wasn't the only Ziegler sister interested in leaving the series, either. In a 2022 interview with Cosmopolitan, Maddie recalled that she, her sister, and her family tried to sever ties with "Dance Moms" for almost three seasons. "But when you're in a contract, it's really hard. Eventually, I finally got out," she recalled.
The younger Ziegler sister is pursuing a different kind of musical passion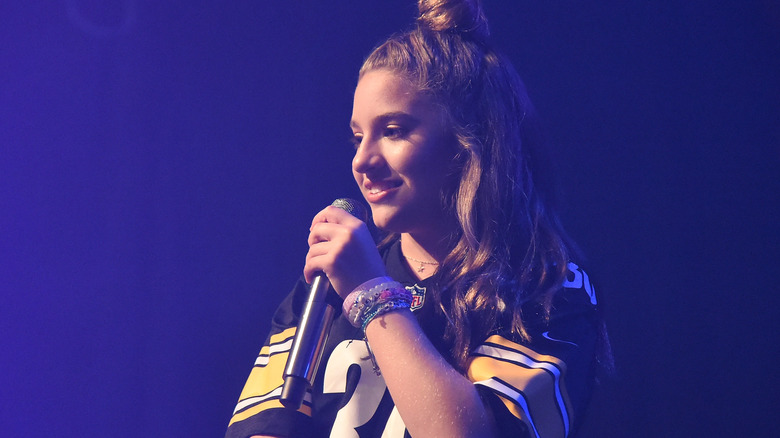 J. Merritt/Getty Images
The Ziegler family left "Dance Moms" in the series' sixth season, but the Ziegler sisters' interest in music didn't stop there. Older sister Maddie Ziegler has gone on to collaborate with pop star Sia and has been building a prolific portfolio as a dancer, actress, author, and "So You Think You Can Dance" judge. The stunning transformation of Mackenzie Ziegler from a shadow of her older sister to a successful touring musician is just as impressive a trajectory to behold. 
Mackenzie's first single was released in November 2016 with singer, collaborator, and friend Johnny Orlando. The "Dance Moms" alum and Orlando toured throughout North America and the United Kingdom following the single's release. She released her first album, "Phases," at only 14 years old in November 2018, preceding her appearance in Macy's Thanksgiving Day Parade. The younger Ziegler sister has also appeared in fashion campaigns with Polo Ralph Lauren, Emily West, and Justice. 
Mackenzie and Maddie Ziegler have certainly come a long way from the many problematic moments in "Dance Moms" history, and the younger Ziegler has used this experience to remind her of what's important as she continues her career. "I want my music to speak to people in a good way," Mackenzie told BBC in 2020. "It's not about blowing up or anything. I just want to release music because I love it."