How Joanna Gaines Turned A Throwback Hobby Into A New Source Of Income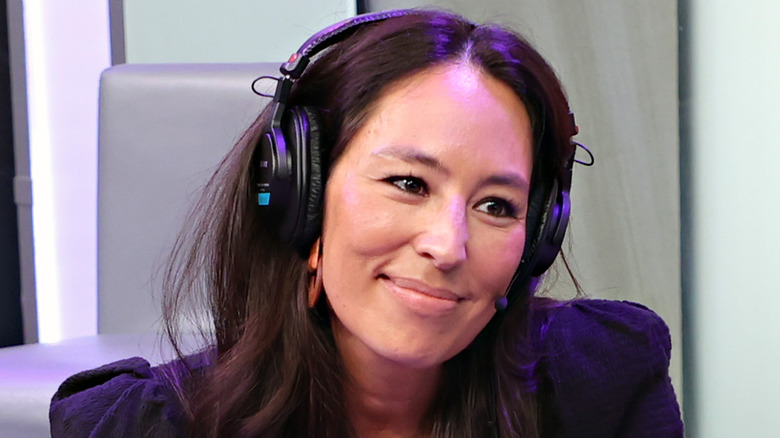 Cindy Ord/Getty Images
We may receive a commission on purchases made from links.
Chip and Joanna Gaines bought their first fixer-upper in 2003 shortly after they got married. Two decades later, and thanks in large part to the popularity of their HGTV show "Fixer Upper," they've gone from that single house to an entire business empire. The couple has their own magazine, a TV network, and a shopping complex in Waco called The Silos. Chip and Joanna even have their own B&B, and they're opening a hotel in late 2023. But they're not stopping there.
The former HGTV stars recently announced that they'll be producing America's first roller skating dance competition series, which will stream on Max in early 2024. It might seem like an odd thing to add to their business portfolio — it doesn't have anything to do with flipping houses, for instance — but skating is something that Joanna recently got back into and she's a big fan. Joanna even wears a pair around the house and at work, all thanks to the joy that skating brings.
The Gaines' roller skating show will be family-friendly
Chip and Joanna Gaines' roller dancing competition show will feature teams from six cities skating it out for a big cash prize. The couple released a statement explaining why they produced the show and why it's going to be perfect for the entire family to watch: "Putting on a pair of roller skates is like reuniting with your childhood. There's just something about it that appeals to everyone. Kids, adults, and everyone in between will have fun watching these talented crews come together and skate their hearts out, and we are so excited to bring this nostalgic competition to life," the Gaines enthused, per Variety.
If you follow Joanna on social media, then you'll already know that she has a major love of roller skating. When Season 6 of her cooking show, "Magnolia Table," was finished, she posted a video on Instagram of her celebrating by donning a pair of skates and racing around the set. Shortly before that, the former HGTV star shared another clip of her trying the skates outside. In the caption, Joanna wrote, "I'm having an 80's flashback! I got a pair of skates for Christmas, and minus the goats and the cattle guard and the manure, I felt like I was back in the roller rink all over again!" We love a childhood hobby reignited!
Joanna Gaines realized how skating brightens everybody's day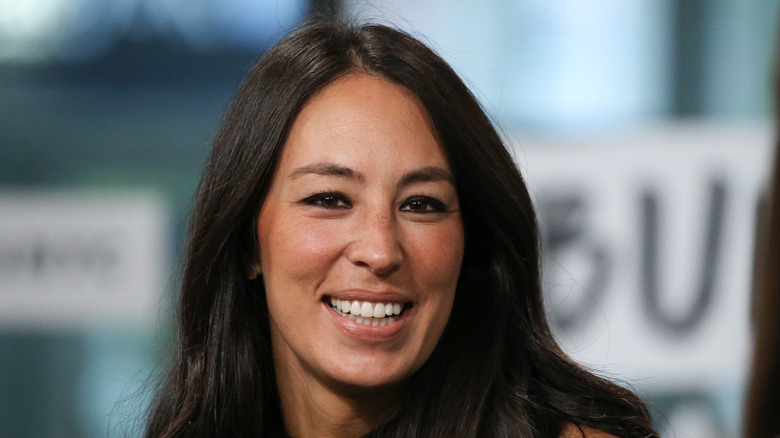 Rob Kim/Getty Images
Joanna Gaines wore her skates on the cover of the summer 2022 issue of "Magnolia Journal," and in the magazine, she wrote about her rediscovered love of roller skating as an adult. It all started when Joanna bought retro skates for both of her daughters for Christmas and then got a pair for herself as an afterthought (via People). However, that impulse purchase led to a realization about a new way to let loose and enjoy life.
When she's on her skates, it not only makes her feel good, but it makes the people around her feel better too. "My skates go wherever I go," Joanna wrote. "Days when things feel heavy or hard, I lace them up and stroll around. [...] I can see how it changes the faces in the room. Things lighten up a bit. People do too. There's a new kind of energy in the air that no one expected." 
So, if the contestants on their show have as much fun on skates as Joanna does, it should be both super sweet and super entertaining.