The Truth Behind The Rumor That Jessel Taank Moved To New York Just For RHONY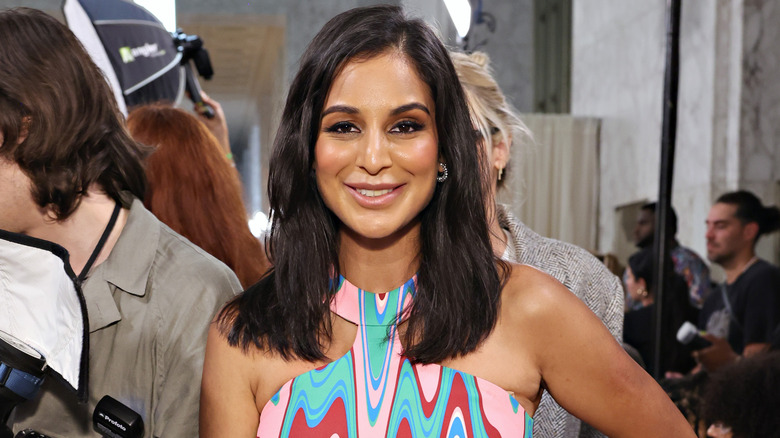 Cindy Ord/Getty Images
Jessel Taank is one of the new members of the rebooted "The Real Housewives of New York City" cast. The fashion publicist is married to financier Pavit Randhawa, and the couple has twin boys, according to Life & Style magazine. Although the season is really just getting going, fans have read all kinds of things about Taank — and have been questioning her ties to New York.
Weeks after the season premiere, the popular gossip Instagram account Deuxmoi received a tip that Taank wasn't actually a New Yorker (via Reality Tea). Then, The U.S. Sun reported that Taank and Randhawa started renting an apartment in Manhattan in September 2022, just in time for "RHONY" filming, adding that the couple was living in Dallas, Texas, but relocated. In an interview with Today, Taank was asked about the rumors that she's only in Manhattan for the show, and she had a perfectly good explanation. Not only did she say that she first moved to New York in 2006, but she also revealed that she met her husband in the city. She also explained why she and her family previously lived in Dallas.
Jessel Taank has lived in New York, Los Angeles, and Texas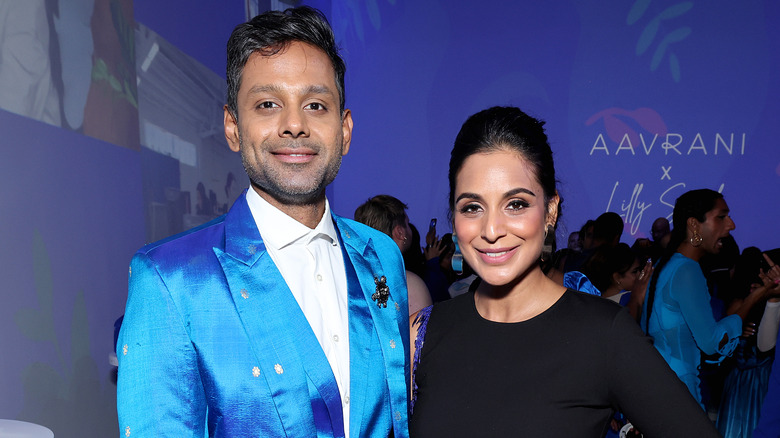 Cindy Ord/Getty Images
Jessel Taank caused some heads to turn when she didn't know about the Tribeca neighborhood on an episode of "The Real Housewives of New York," which really kicked the rumors into high gear. Then, when people discovered Taank actually rented an apartment in the city? Forget it. A short while later, Taste of Reality shared the rumor on Instagram, and Taank commented, "My husband and kids are rented too.. found them on craigslist."
Taank has since tried to set the record straight: She says she's an OG New Yorker, despite what you might read on the internet. The reality star told Today that various business dealings in her husband's world have taken her to other places over the years. "When I got married, we reconsidered where we were living, where we could afford property ... all those details are important. So Pavit is from L.A., and we ended up moving back to L.A. The twins were born there — it's no secret, it's on my LinkedIn," she told the outlet. She then explained that they moved to Dallas, Texas, temporarily while Pavit Randhawa got a business up and running, though the couple knew that New York was where they ultimately wanted to settle. She says they've kept their residence in Texas because of her husband's business dealings, but they are New Yorkers regardless of the tabloid fodder.
Jessel Taank may be the new RHONY villain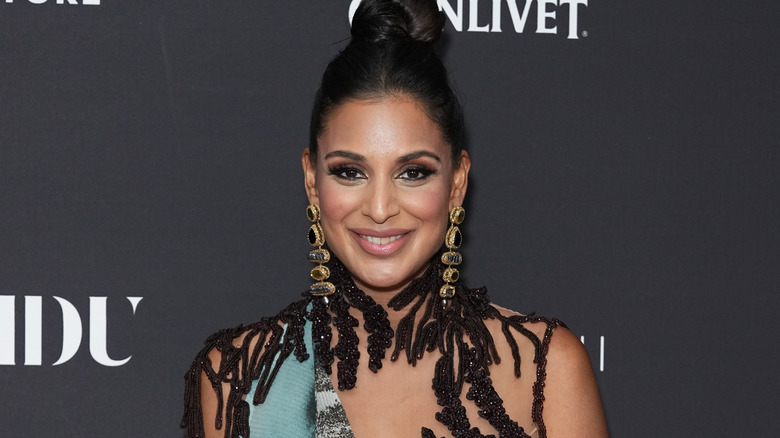 John Nacion/Getty Images
While fans are still getting to know the new "The Real Housewives of New York" ladies, it seems fair to say that Jessel Taank has been pegged as the show's villain — or, at least, one of them. Fortunately, the role doesn't seem to bother her much. Taank believes that she's often misunderstood because of cultural differences. "I feel like I've lived in the United States long enough, but I'm still very sarcastic and dry. Things I find funny and dry, people don't," she told Variety in August when asked about her potential villain status. 
So far, Taank has handled the pressure of being a reality television star the best that she can, and she doesn't seem to be shying away from controversy — and she has the Big Apple to thank for that. After all, the city really taught her that only the tough survive. In an interview with Marie Claire, Taank explains why she's able to thrive in the concrete jungle. "I came to New York in 2006 with this idea of building this life for myself, and I did it on my own," she said. But it's not just her. Taank recognizes that all of her "RHONY" co-stars have a story to tell. "This show is a really cool window to show what we've achieved as a group of women," she added.