The Real Reason Full House Ended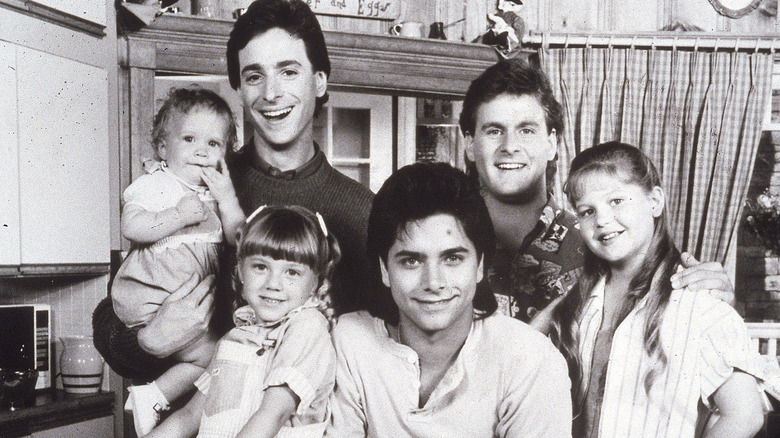 Fotos International/Getty Images
The popular sitcom "Full House" first aired in 1987 and told the story of a widowed father raising his three daughters with the help of his brother-in-law and his best friend. After its debut, the series wasn't an instant hit for ABC, but viewership grew over the first couple of years and the network kept it as part of its television lineup through 1995. However, the show was canceled following its eighth season. The decision to end the show came as a complete surprise to the cast. "We didn't know. There was a lot of back and forth. 'Are we getting canceled? Are we not? Is another network picking us up?' Yeah, we didn't really know until three weeks before the end of Season 8 that 'Full House' was being canceled," Andrea Barber, who played Kimmy Gibbler on the series, told Decider in 2020. 
So, why did the popular series come to an end? As it turns out, there are a few reasons why ABC decided to close the door on the heartwarming program. The main reason, perhaps, is money. The show had "become one of the industry's most expensive sitcoms to produce," according to the Los Angeles Times. The outlet cited rising costs of production as well as cast salaries that made it nearly impossible to continue. But there may have been more to it than just financial woes.
'Full House's' cancellation came before a major change in programming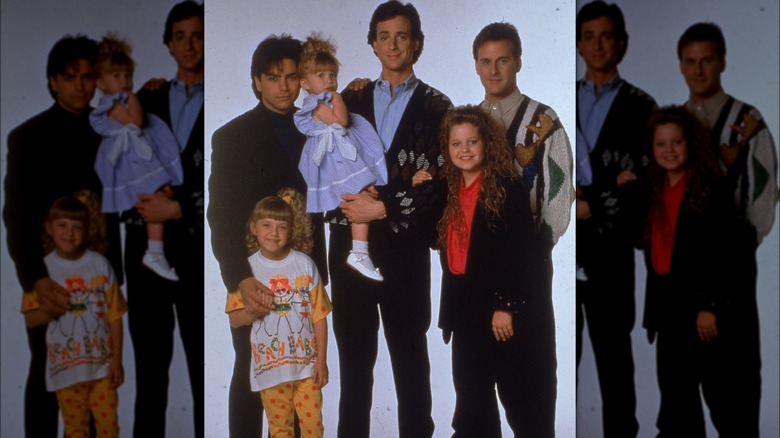 Fotos International/Getty Images
"Full House" was easily one of the most beloved shows on television in the early 1990s, and the ratings spoke for themselves with millions of viewers tuning in week after week. When Bob Iger became the new Disney CEO in 1989, he wanted to make some changes, but removing "Full House" from the TV lineup wasn't one of them. "A lot of families weren't watching TV together as much as when I was growing up. But I thought, 'If we could program shows where parents and kids could watch together, we'd be better off from a ratings perspective,'" he told Entertainment Weekly in 2017.
In the years that followed, however, the television landscape changed. According to Forbes, "ABC abandoned TGIF to target an older audience with workplace comedies." And while that shift came a few years after the cancellation of "Full House," it seems that doing away with the show may have been a catalyst for what was ahead. 
Many longtime fans of "Full House" weren't ready to say goodbye to the series and even more were upset with how things ended. As actor Andrea Barber explained in her interview with Decider, the show concluded with a story about Michelle Tanner falling off a horse and getting amnesia, ending in an abrupt manner. "There was no time to write to the finale," Barber explained.
Full House got a revival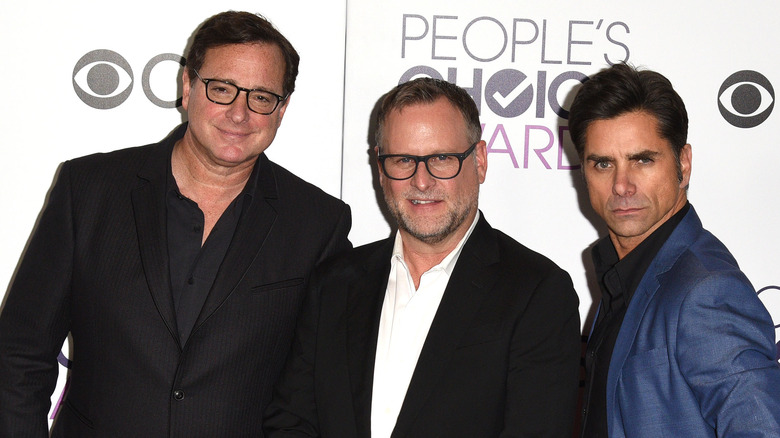 C Flanigan/Getty Images
"Full House" may have been down and out without any hope of returning, but in 2015, actor John Stamos (who played Jesse Katsopolis) spilled some exciting news during an appearance on "Jimmy Kimmel Live." Yes, a "Full House" revival was officially in the works. The show didn't pick up where it left off 20 years prior, but it brought fans plenty of familiarity and provided enough nostalgia to make every '80s kid feel whole again. 
Aptly titled "Fuller House," the reboot was released on Netflix in February 2016 and included all of the original main cast save for the Olsen twins. After five seasons, however, the streaming giant chose not to renew the program. According to Business Insider, viewership dropped by more than half between the first and second seasons, and things didn't get much better from there. 
Given a bit more notice this time around, producers were able to give the show the send-off that it really deserved. The last episode of "Fuller House" was a triple wedding and all of the wedding guests were people associated with the show — past and present. "My mom was in it. Jodie and Andrea's parents were in it, as well as some of our kids were in it. Everyone was invited to come back and sit in that wedding, so if you really look at everyone, it's really fun to see. It just felt like this huge reunion and the best sendoff that we could have," Candace Cameron Bure, who played DJ Tanner-Fuller, told Today.