Meet Y&R Star Eric Braeden's Movie-Making Son, Christian Gudegast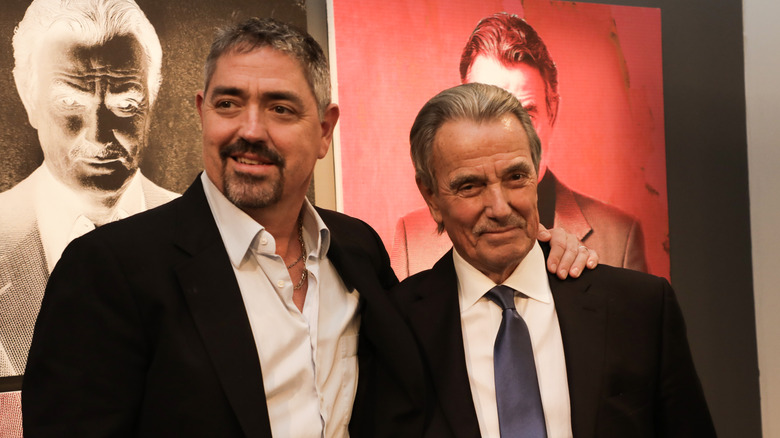 Ella Hovsepian/Getty Images
"The Young and the Restless" star Eric Braeden is a man who has many reasons to be proud. As his character Victor Newman on the hit CBS soap, he's become a household name in the daytime television world. Many "Y&R" fans are familiar with Victor's long-running feud with Jack Abbott (Peter Bergman) and how the Abbott patriarch almost left him for dead.
But the soap star has made it very clear that Eric Braeden is not Victor Newman and Victor Newman is not Eric Braeden. He told The Gay Guide Network in 2017, "Would I choose to make a lot of enemies within my family? No. Would I want to pit one child against another? No. There are certain things I wouldn't do. I wouldn't go and marry the same woman five times, or whatever it's been."
It's a very good thing that Braeden hasn't picked up any parental advice from his alter ego. That's because he's a much more supportive father in real life than Victor is on the small screen. In fact, Braeden is proud of the work that his son Christian Gudegast has done in his career as a Hollywood director and writer. If you haven't heard of his name before, now's a good chance to get to know him.
Christian Gudegast is a Hollywood director and writer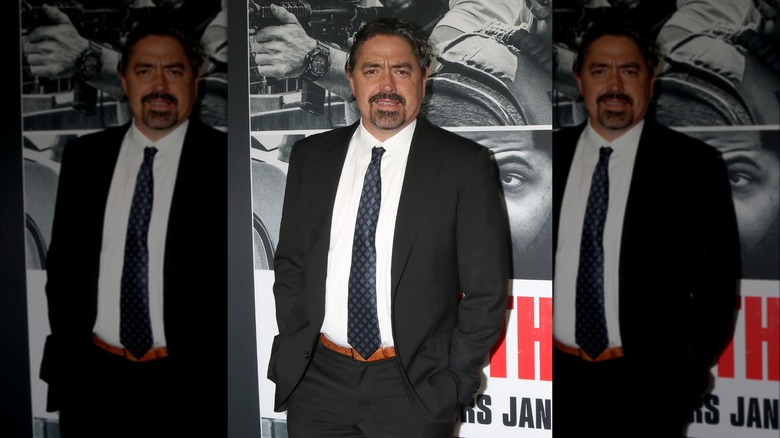 Kathy Hutchins/Shutterstock
Christian Gudegast is following his father Eric Braden's footsteps in the entertainment world, but just in a different way. He used to film projects at home before he made his big break when he sold his first script, "Black Ocean," to Hollywood director Oliver Stone. He has worked as both a producer and writer on films such as "A Man Apart," "London Has Fallen," and "Plane." Gudegast also made his directorial debut with the full-feature-length film, "Den of Thieves." The film starred Gerard Butler and 50 Cent. Braeden even joined his son on the red carpet for the movie's premiere in 2018.
Gudegast was also offered a role on "The Young and the Restless." But according to his famous father, he declined. When asked about his son joining him in the soap ranks Braeden told a fan on Twitter, "He'll never do it! Bill Bell offered that to him and Christian politely turned it down, saying to me I had always told him to follow his dream, and his dream has ALWAYS been to write and direct!!"
And directing is exactly what he's continued to do.
Eric Braeden and Christian Gudegast keep it all in the family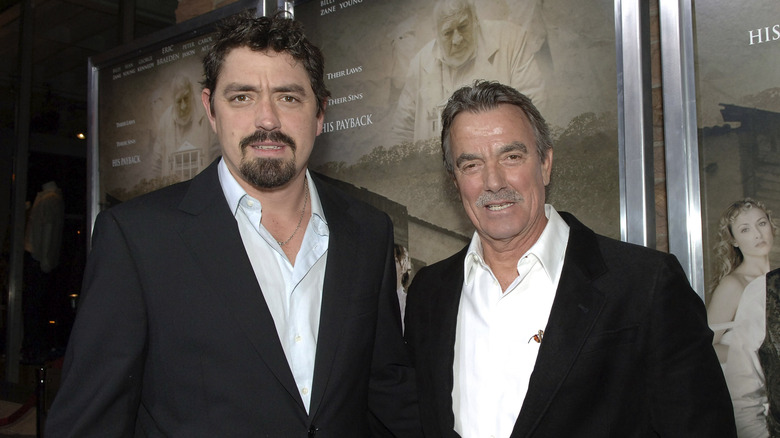 Stephen Shugerman/Getty Images
Eric Braeden might play the tough-talking and ruthless businessman Victor Newman on "The Young and the Restless," but at home, the German-born actor is just Opa to his family. Just like Braeden, Christian Gudegast likes to keep busy. According to Deadline, he is set to direct the upcoming thriller "Crown Vic." The film is set in 1980s California, and just like "Den of Thieves," sees the world of L.A. cops from a different point of view. 
Braeden is so proud of his son that he often shares behind-the-scenes photos and footage of his work on Twitter. And when Braeden is not filming on the set of "The Young and the Restless," he's spending as much quality time with his three grandchildren as he can. Gudegast and his wife Natasha have three children. Braeden's eldest grandchild Tati was by her grandfather's side when he was promoting his book "I'll Be Damned" back in 2017. The actor was also super proud of his granddaughter when she was inducted into the National Honor Society and shared a photo on his Instagram account.