Prince Harry Encourages Vets To Feel Strong Out Of Uniform (& We Detect A Royal Family Diss)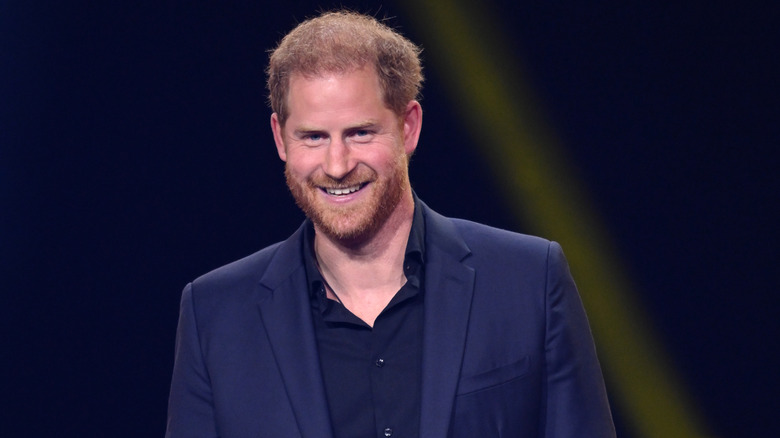 Karwai Tang/Getty Images
Since stepping down as working royals, Prince Harry, Duke of Sussex and Meghan Markle, Duchess of Sussex gave up their HRH titles, their royal patronages, and their Windsor estate residence, and they have ended up building a new life for themselves in Montecito, California. Harry has only returned to the country of his birth a handful of times since they left. Most recently, it was the night before the one-year anniversary of Queen Elizabeth's death, and he made the journey to attend a children's charity event. He didn't spend time with his family while he was there, and Harry and Meghan were left to remember Queen Elizabeth's death anniversary alone.
After his quick visit to England, Harry headed to Germany to open the Invictus Games — the multi-national sporting competition for retired or current service members which he co-founded in 2014. In his remarks at the closing of the Invictus Games, he talked about military uniforms, the significance that they can hold, and the strength that they can denote. But he also pointed out that a military uniform isn't the only thing that can give you strength and a focus to your life. Notably, Harry had his privilege of wearing a military uniform revoked once he was no longer a working royal, so his comments about a uniform's (in)significance seem pretty telling.
Prince Harry sees a purpose in life beyond the uniform and wants others to as well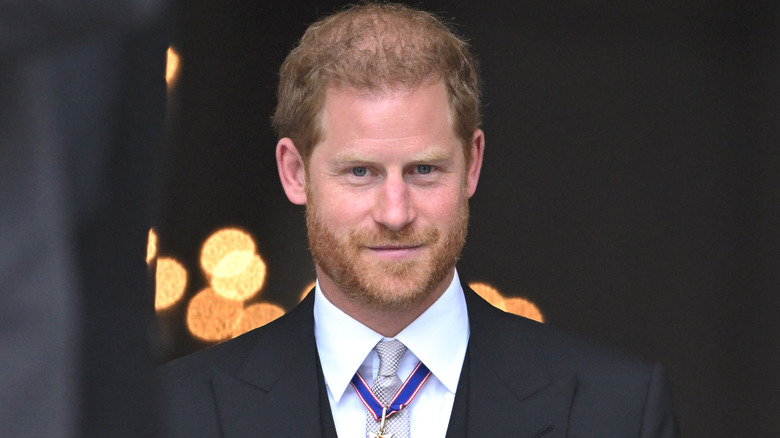 Karwai Tang/Getty Images
Here's exactly what Prince Harry, Duke of Sussex had to say about military uniforms at the closing of the Invictus Games in Germany, as reported by The Independent: "For many of you, the uniform that you've been wearing this past week will give you a new story to tell. And for others, it may give your old uniform new meaning. But I'm here to remind you that after all of this, you don't need to rely on a uniform, nor should you ever feel lost without one. Why? Because everything you need is already within you." He didn't directly reference his own military uniform and the fact that he can't wear it any longer without permission from the king, but it sounds like what he wants the Invictus Games participants to feel is the same thing he himself feels — he doesn't need his military uniform to define who he is and his life's purpose.
Harry's military career started in 2004, he served for 10 years in the army, and he did two tours of Afghanistan. In the Netflix docuseries "Harry & Meghan," Harry spoke about how close he was to those that he met while in the army. Given that feeling of love he has for those he served with, and his ongoing work with the Invictus Games, it's clear how much Harry wants to support fellow veterans.