David McCallum, NCIS Star, Dead At 90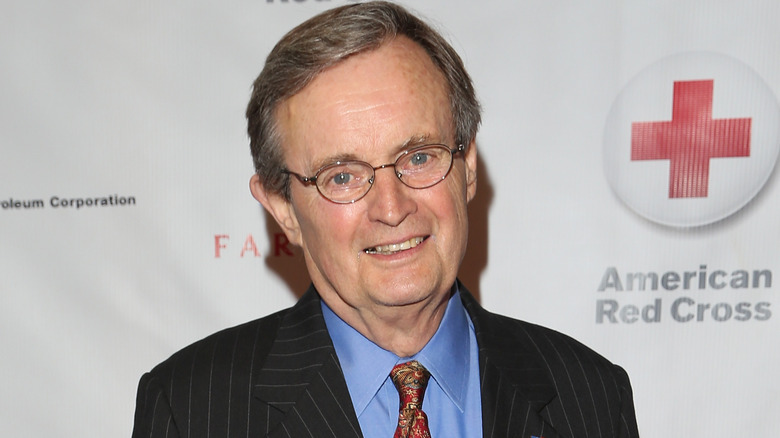 James Lemke Jr/Getty Images
Beloved television star David McCallum died at age 90 on Monday, September 25, 2023, at the New York-Presbyterian Hospital. In a statement released by CBS, via CBS News, McCallum's family confirmed they were with him when he died of natural causes. The actor was well-known to a generation of fans as a teen idol for his portrayal of super spy Illya Kuryakin on the hit '60s series, "The Man From U.N.C.L.E." Modern audiences will recognize McCallum as Donald "Ducky" Mallard on "NCIS." The actor is survived by his wife, model Katherine Carpenter, whom McCallum married in 1967. 
Prior to that, he was married to fellow actor Jill Ireland, however, they broke up when she chose to be with action movie icon Charles Bronson (the star of "Death Wish") instead. McCallum had three children with Ireland; Paul, Val, and Jason, who sadly died in 1989. The "NCIS" stalwart is also survived by his two children with Carpenter, Sophie and Peter. 
CBS' official "NCIS" Facebook page, The NCISverse, also announced the actor's passing, writing, "We are deeply saddened by the passing of David McCallum and privileged that CBS was his home for so many years. David was a gifted actor and author, and beloved by many around the world. He led an incredible life, and his legacy will forever live on through his family and the countless hours on film and television that will never go away." McCallum certainly touched several generations with his work, with thousands of fans responding to the post with their heartfelt condolences and sweet memories of him.
McCallum was a man of many talents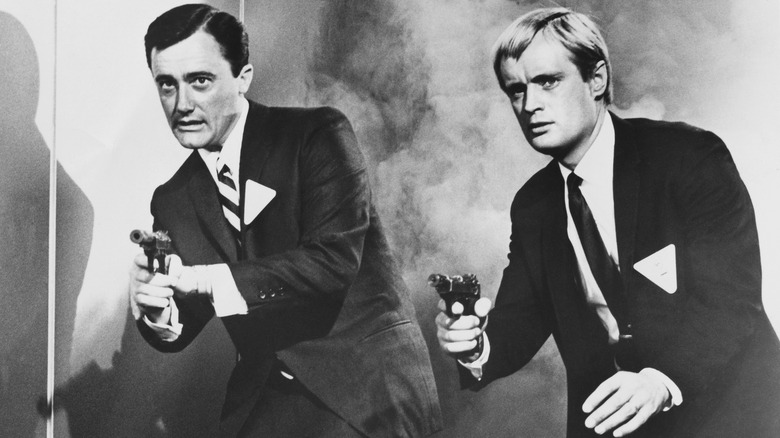 John Springer Collection/Getty Images
Born into a talented family on September 19, 1933, in Glasgow, Scotland, actor David McCallum's father, David McCallum, Sr., was the leader of the London Philharmonic, and his mother was a cellist named Dorothy Dorman. McCallum joined "The Man From U.N.C.L.E." in what was supposed to be a small part in 1964, but his good looks and Beatles-style hairdo made him a fan favorite among teenage girls. McCallum played Illya Kuryakin, a Russian sidekick to Robert Vaughn's super agent, Napoleon Solo. The two battled bad guys for the United Network Command for Law and Enforcement agency for four years until 1968, as well as in the film, "The Spy in the Green Hat," released in 1967. 
In 1983, the agents were called out of retirement one last time for the TV movie, "The Return of the Man from U.N.C.L.E.: The Fifteen Years Later Affair." Over the years, McCallum appeared in multiple movies and TV shows including "The Great Escape," "The A-Team," and even one soap opera appearance, playing Maurice Vermeil in a 1983 episode of "As the World Turns." In 2003, he took on the "NCIS" role of "Ducky," quickly becoming a fan favorite as the nerdy pathologist. There was nothing the accomplished star couldn't do, as he released an album called "Music: A Bit More of Me," in 1968 and wrote a book, "Once a Crooked Man," in 2016. McCallum will be sorely missed by friends, family, and fans.