What Aimeé Teegarden Was Doing Before She Joined Hallmark
On the Hallmark channel, Aimeé Teegarden is known for made-for-TV movies such as "Once Upon a Christmas Miracle," "My Family Christmas Tree," and "A New Year's Resolution." While the actor joined the network back in 2018, she has some notable acting credits that predate her Hallmark Christmas flicks.
In fact, the California native actually shared with "It's Not Only Football: Friday Night Lights and Beyond Podcast" that she actually started in show business as a kid. "I started working professionally when I was 10, but, you know, my dad worked full time [and] my mom was a dental hygienist," Teegarden explained, mentioning that she mostly did background work when she could.
Her big break came when she was cast as Julie Taylor in the hit TV show "Friday Night Lights," which would run for a total of 5 Seasons. Other than that, Teegarden has also appeared in some other noteworthy TV roles and a handful of films.
Aimeé Teegarden got her start in 'Friday Night Lights'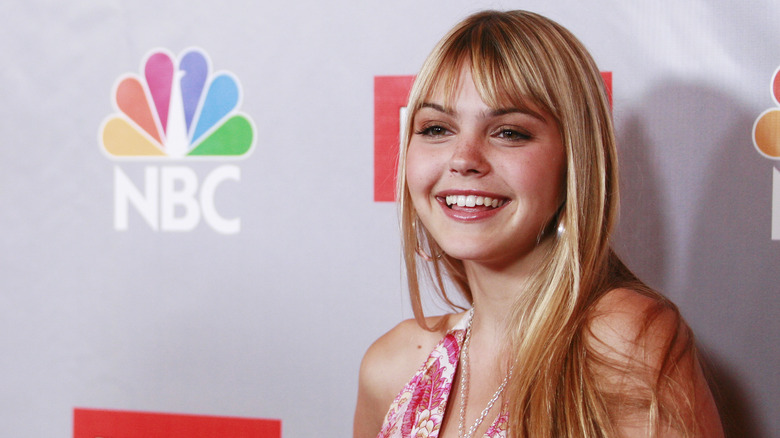 Paul Mounce - Corbis/Getty Images
Long-time fans of Aimeé Teegarden will recognize her as Julie Taylor from the NBC series "Friday Night Lights," which ran from 2006 to 2011. The sports drama centers around a high-school football team in a close-knit Texas community, with Teegarden playing the daughter of the team's coach. Not only was the series critically acclaimed, but it was an important milestone in Teegarden's career.
"I was 16 when I booked the pilot for 'Friday Night Lights.' That was my first pilot I had ever done," the actor shared with Nylon. "At that time, they were making a lot more pilots every year, and I remember someone saying to me, 'Oh, that's your first one. You'll have to do at least six to seven before anything gets picked up.' I had no idea what I was really stepping into."
Along with her castmates, which included Kyle Chandler and Connie Britton, Teegarden was nominated for several awards while on the show, winning the Young Hollywood Actor award for TV Actress of the Year in 2011 and the Gold Derby TV Award for Ensemble of the Year in 2011. Other than this, the actor has talked about how significant the series was for her, mentioning, "It was just such a special show and it was an amazing time in my life."
Aimeé Teegarden has also appeared in these TV and film roles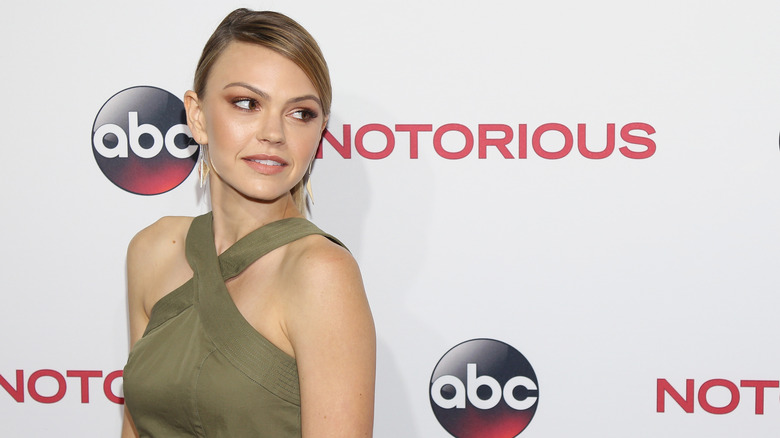 Jerritt Clark/Getty Images
After starring in "Friday Night Lights," Aimeé Teegarden went on to appear in some notable TV shows and films. In 2014, she landed a starring role in the CW's sci-fi series "Star-Crossed" alongside Matt Lanter. The program was short-lived, only lasting one season before being canceled. The "Heart of the Matter" star then went on to score a supporting role in the ABC legal and crime drama "Notorious," which aired in 2016.
The show, which was inspired by the relationship between "Larry King Live" producer Wendy Walker and attorney Mark Geragos, saw Teegarden as an up-and-coming lawyer. The series only aired for a single season, though the actor has talked positively about her time on the program. "There's never really been a show that's been like this before, and I think it's so topical right now for people to be able to really uncover what's actually going on in the news," she said in an interview with TV Promos. "It's such an amazing role."
Besides these television roles, Teegarden has also appeared in some significant films. Before Hallmark, she was in a few made-for-TV films, including the Disney Channel original "Prom" and the 2012 movie adaption of "The Selection." In terms of blockbusters, the actor appeared in "Scream 4" in 2011 and "Rings" in 2017. As you can see, the Hallmark star was pretty busy before joining the network.