How DWTS Kept Len Goodman's Legacy Alive After His Death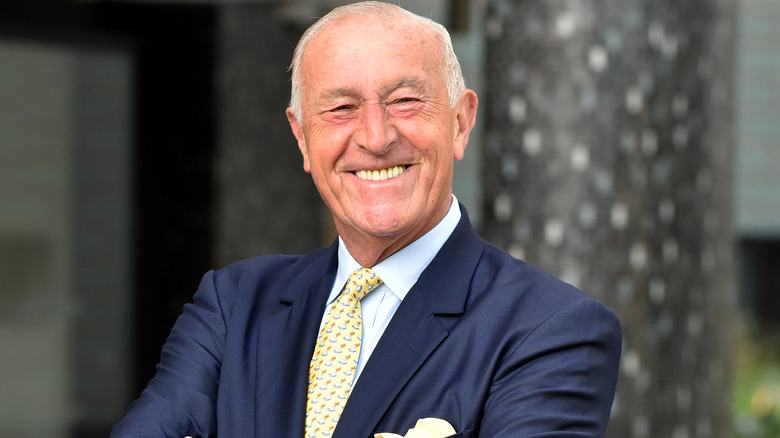 Hgl/Getty Images
Len Goodman died in April 2023 after being diagnosed with bone cancer. At the time, Goodman's manager, Jackie Gill, told BBC News that the former "Dancing With the Stars" head judge died in a hospice facility in England. Gill described Goodman as "a much loved husband, father and grandfather who will be sorely missed by family, friends and all who knew him." Tributes for Goodman poured in from his friends and colleagues from his time on DWTS and on "Strictly Come Dancing," a competition show that airs in the UK. Even Queen Camilla was heartbroken over his death. Goodman was just 78-years-old.
Months after Goodman's death, USA Today confirmed that the long-time judge would always be remembered on "Dancing With the Stars," as production decided to rename the coveted Mirror Ball trophy in his honor. "We wanted to make Len a permanent part of this show, to always remind people the importance he's had to 'Dancing With the Stars' and how much he meant to all of us," executive producer Conrad Green told the outlet. Green went on to share his opinion of Goodman, further proving why Goodman deserves the aforementioned honor.
Len Goodman retired from 'Dancing With the Stars' in 2022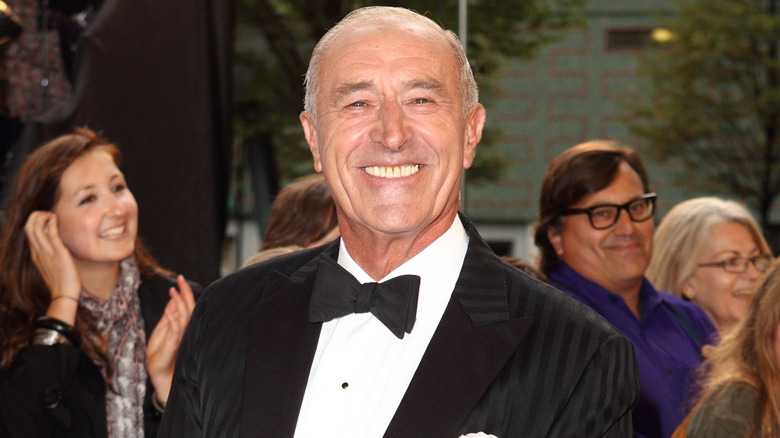 Mike Marsland/Getty Images
Len Goodman's reputation preceded him and he made a great impression on so many people over the course of his life. "Len always had a twinkle in his eye and a brilliant turn of phrase. He was very fair and knew what he was talking about," Conrad Green told USA Today. Goodman was an integral part of "Dancing With the Stars" since its inception in 2005. In 2022, he decided to part ways with the popular dance competition show after 31 seasons, officially announcing his retirement during a live episode. "I've been with the show since it started in 2005 and it has been a huge pleasure to be a part of such a wonderful show, but I've decided I'd like to spend more time with my grandchildren and family back in Britain," Goodman said in front of a live studio audience, according to Good Morning America. "I cannot thank you enough, the 'Dancing with the Stars' family. It's been such a wonderful experience for me," he added. 
When Goodman retired, he hadn't told many of his colleagues that he had been diagnosed with cancer. In fact, when he died, many expressed being completely shocked by the news, including ballroom pro-turned-judge and winner of many Mirror Ball trophies himself, Derek Hough, who has known Goodman since he was young. "We had no idea the extent — because this was a huge shock to all of us," Hough told Jana Kramer on an episode of her "Whine Down" podcast.
Len Goodman will be remembered in other ways, too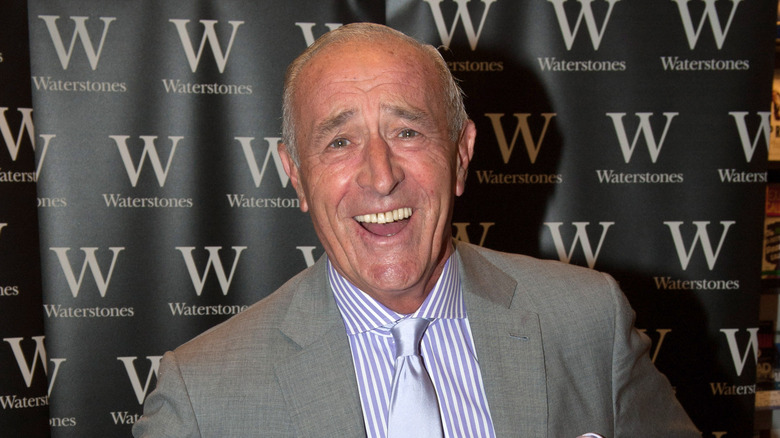 Simon Burchell/Getty Images
Aside from having the Mirror Ball trophy named after him, Len Goodman will be on the minds of many as "Dancing With the Stars" continues on. "I can guarantee you that every one of those pros will be making sure that the routines are still designed for Len. I know I've talked to a few of them and they will be putting in specific steps that Len used to love, just to make sure that the content is still there for Len," host Alfonso Ribeiro told People magazine ahead of the season 32 premiere.
Meanwhile, Derek Hough is also planning to pay tribute to Goodman. "I'm thinking about a moment on the show that I want to dedicate to Len. I'm trying to select the right song," Hough said in an interview with TV Insider, explaining that he wants to do his mentor proud. In another interview, this time with USA Today, Hough shared the best thing that he and the rest of the "Dancing With the Stars" cast can pay tribute to the ballroom legend. "Putting on a great show is the best way to honor Len," Hough told the outlet. We feel pretty confident that the dancers on season 32 — and beyond — are set to do just that.