Queen Camilla's Heartbreaking Reaction To Len Goodman's Death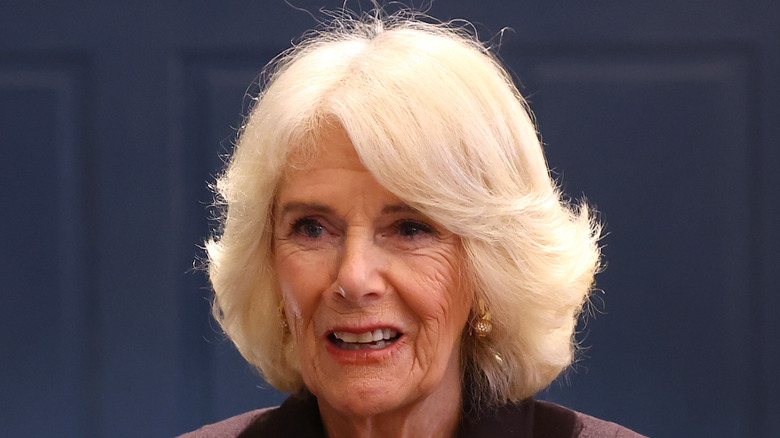 Sebastian Reuter/Getty Images
"Dancing With The Stars" fans were stunned this week when news broke that former head judge Len Goodman had died at the age of 78. Just months prior, Goodman appeared on the reality dancing series as a judge and revealed that he was ready to retire — here are some of his best quotes from his time on "DWTS." The ballroom gave him a big farewell, but his health seemed to take a tragic turn following his final "Dancing With The Stars" appearance. Goodman reportedly died at a hospice facility in England with his family by his side. His cause of death was bone cancer.
In addition to appearing on "Dancing With The Stars" from 2005 until 2022, Goodman was also the head judge on the United Kingdom's version of the show, "Strictly Come Dancing." Among the show's fans is Queen Camilla, who is said to vote for her favorites each week. (Kate Middleton also can't get enough of the reality show.) Camilla and Goodman even met in 2019 at an event in London, that promoted bone health. The two were chummy and had the privilege of sharing a dance in front of the crowd.
It seems likely that Camilla likely had a strong reaction to the news of Goodman's death, as did the rest of his fans who are now mourning the ballroom dancing legend.
Camilla was saddened by Len Goodman's death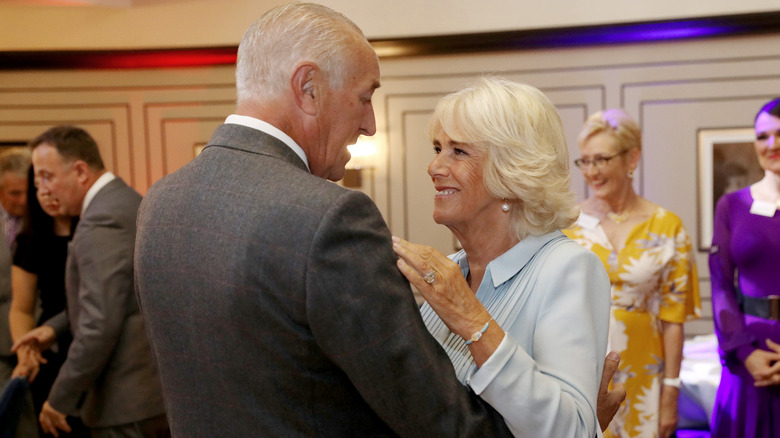 Chris Jackson/Getty Images
Video of Queen Camilla and Len Goodman's sweet dance resurfaced after the "Dancing With The Stars" judge's death this week, allowing fans to relive the epic moment that seemingly had an impact on Goodman. "It was my favorite kind of dance. Holding a lovely lady and having a nice little shuffle around. She had great rhythm. It was lovely dancing one on one with her," the ballroom champ said of his twirl with Camilla, per The Daily Mail. For her part, Camilla also relished the moment. "I can't tell you how much I've enjoyed this morning. I love dancing. I have a granddaughter who is passionate about it and maybe we will see her on Strictly one day," she stated.
Following Goodman's death, Buckingham Palace released a short statement, revealing that the queen "was saddened to hear the news" of his passing. Some fans may remember that Camilla loved "Strictly Come Dancing" so much that she even appeared in two pre-recorded clips that were aired during the 2020 finale of the show. The Mirror also reported that there were talks of the reality series being filmed at the palace at some point.
Like many of us, Camilla is sad about losing Goodman. However, we'll all remember the entertainment and joy he brought to us through his dancing and TV appearances.