Nina's Back! Tricia Cast Makes Another The Young And The Restless Return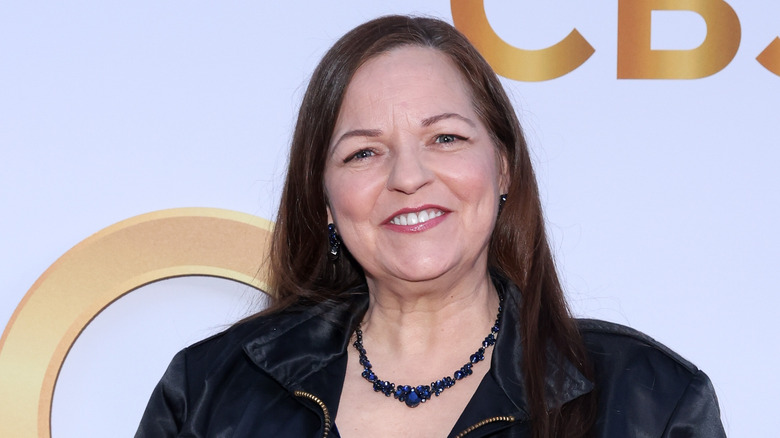 Victoria Sirakova/Getty Images
When Tricia Cast first appeared on "The Young and the Restless" in 1986 as the pregnant Nina Webster, she quickly became a fan favorite as things got out of control when her baby was stolen. She had become friends with Christine "Cricket" Blair (Lauralee Bell) only to sleep with her boyfriend Phillip Chancellor III (then Thom Bierdz) and get pregnant with Phillip "Chance" Chancellor IV. Christine and Nina eventually mended fences, becoming best friends. Cast left the show in 2001 but returned in 2008, and has been recurring every so often since then. When Chance was presumed dead in 2021, Nina returned and was happily reunited with her son when he eventually turned up alive. Cast again came back briefly for the show's 50th anniversary, on the March 28 episode, and gave Chance's ex-wife Abby Newman (Melissa Ordway) an earful for cheating on him with Devon Hamilton (Bryton James) and ruining their marriage.
Now Cast is returning again, and her on-screen and real-life bestie, Bell, was so excited she posted a picture of the two of them on Instagram on September 26, writing, "This is a good surprise...TRICIA'S back!!!!" and included the enthusiastic hashtag: #ninasback. The fans were also overjoyed at the news as one responded, "It would be awesome if Nina were here to stay for a much longer visit! After all, Cricket needs her best friend!" 
Fans are excited for Cast's return
Michael Damian (Danny Romalotti) responded to Lauralee Bell's Instagram post about Tricia Cast's return to "The Young and the Restless," writing, "Bella Bella!" Costar Tracy Bregman (Lauren Fenmore) also chimed in with, "Yay!!" Clearly, the actors are just as happy to hear of Cast's return as the fans are, as the thread was flooded with memories and stories of the characters. "Y&R" has truly been pleasing the audience with several returns for its anniversary, and one viewer responded with the wishful thought, "Maybe they should get rid of some of the new characters and bring back all the old ones. Those were the fun times!" The fans gushed tremendously over the famous friendship between Bell and Cast and were thrilled at the potential Nina's return might offer the story.
When Cast returned to "Y&R" in 2021, she explained to Soap Hub what she'd been doing in between acting gigs over the years and credited bestie Bell for encouraging her to sell her crochet scarves on Etsy. "[Bell] was the one who actually said to me I should sell these on an Etsy store," she stated, explaining that she only put a few up, and sales quickly took off. She added, "So, I started making more. I don't do it unless I want to. There's love in every stitch."
We can see she also puts love into every scene she acts in, so we're thoroughly excited for Cast's return to "Y&R"!