Inside Olivia Jade's Off & On Relationship With Jacob Elordi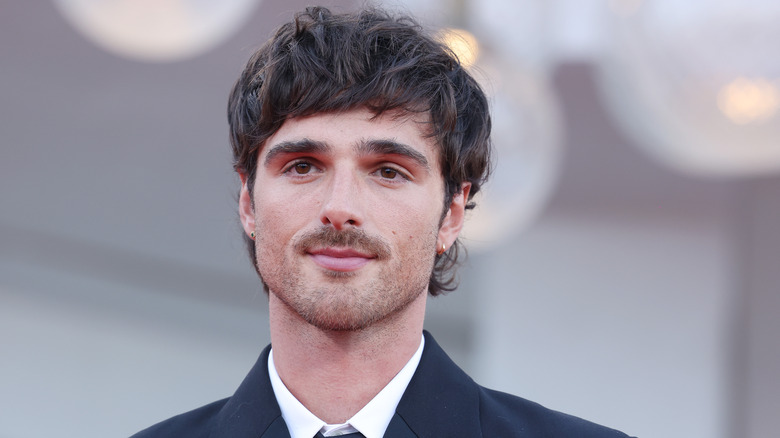 Stefania D'alessandro/Getty Images
On paper, Jacob Elordi and influencer Olivia Jade Giannulli seem like a power couple since they're both influential celebrities with promising careers ahead of them. Sadly, in reality, they're a modern-day Ross and Rachel since their relationship hasn't been on solid ground for a while. It all started in December 2021 when Giannulli, Elordi, and his adorable dog, Layla, were spotted on a lowkey coffee run. Of course, the pair immediately sparked dating rumors which turned out to be true.
A source told Us Weekly that the couple was having fun getting to know each other through their dates. They also shared that neither was looking for a long-term commitment since they were both in serious relationships not too long ago. Just a month before their first sighting, Elordi got out of a year-long relationship with model Kaia Gerber. Giannulli was also in a similar situation since her nearly two-year on-and-off relationship with Jackson Guthy ended around August. 
And it seems like Elordi and Giannulli kept things lowkey for a bit because their next public appearance wouldn't be until May 2022. This time, the couple was all smiles as they played with their dogs Enzo and Layla at a park. In the same month, Us Weekly confirmed that they were dating. An insider also told the outlet that Giannulli and Elordi were having a great time together and the relationship was going steady. Unfortunately, these feelings were short-lived since they reportedly broke up in August that year.
Jacob Elordi and Olivia Jade Giannulli have broken up twice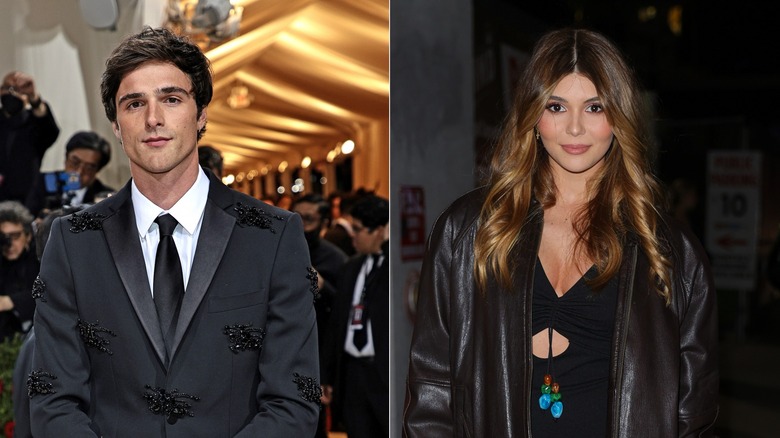 Rachpoot/bauer-griffin & Dimitrios Kambouris/Getty & undefined
In August 2022, a source close to Olivia Jade Giannulli and Jacob Elordi told Life & Style Magazine that they had broken up. They explained that the relationship was never serious and they were simply having some fun in the summer. The insider shared that both stars were thriving after the split. Giannulli was enjoying the freedoms of being young and single, and Elordi had turned his complete attention towards his career. They added that the "Euphoria" actor wasn't looking to get into a serious relationship anytime soon. However, their breakup didn't last very long.
Just a month after the split's announcement, Elordi and Giannulli were once again spotted together at a dog park with their furry best friends, only this time, they donned matching blue sweaters, sparking reconciliation rumors. Similar to the last time, a source told the Daily Mail that they were casually seeing each other since Elordi wanted to prioritize his career. One dog park date and a pilates class sighting later, the couple once again reportedly ended things for the second time.
In February 2023, an insider offered J-14 some insight into their complicated relationship, sharing, "They were going around in circles — with their fighting, breaking up, making up, getting back together, and then breaking up again. It was like something you see in high school. They added, "Jacob had enough and dumped Olivia a month ago, and this time it appears to be over for good." But as you've probably guessed, it wasn't over for good.
The couple seemingly came back stronger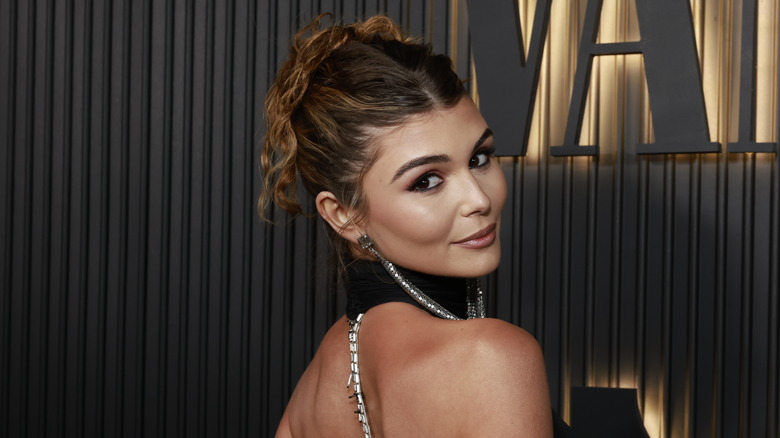 Emma Mcintyre/Getty Images
Just three months later, in May 2023, Olivia Jade Giannulli and Jacob Elordi confirmed their reconciliation by appearing at a car dealership together. June was a fun month for the couple as they escaped Los Angeles for a few romantic getaways. They started off strong with New York, and then they took their relationship on international waters by traveling to Italy. Giannulli and Elordi were spotted catching some sun by the Paraggi coast. 
After a relaxing day at the beach, they rode off on a moped to view Italy in all its glory. At the time, an insider revealed to Us Weekly that Giannulli and Elordi were reigniting their spark through their travels. They added, "They wanted to see if their connection was still there," the insider continued. "They both seem really happy and their friends wouldn't be surprised if they officially got back together." 
Things seemingly got more serious this time around because Elordi joined Giannulli's parents on a getaway to Lake Coeur d'Alene. Despite Giannulli's rocky relationship with her mother Lori Loughlin, things reportedly went well. To no surprise, an insider confirmed their reunion to People, adding that their relationship was on solid ground this time. As of August 2023, this account seems true since Elordi and Giannulli were photographed happily strolling around New York.