The Truth About Lori Loughlin's Relationship With Her Daughter Olivia Jade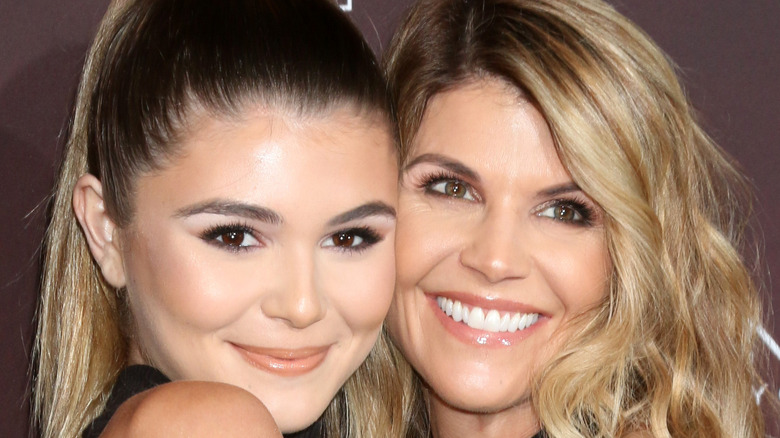 Shutterstock
One of the biggest scandals of 2019 was the college admission scandal, where Hollywood elites allegedly paid bribes for their children to get into the country's top colleges and universities. Over 50 people were sentenced to various times in prison, such as William "Rick" Singer, actress Felicity Huffman, and most notably, Lori Laughlin and Mossimo Giannulli, (via New York Times).
Lori Laughlin is an actress, best known for her role in "Full House" and the reboot, "Fuller House." Her husband of nearly 25 years, Mossimo Giannulli, is a fashion designer who founded the brand Mossimo. Together, the pair share two daughters, Isabella Rose and prominent YouTuber Olivia Jade, (via The Famous People). The family seemed picture perfect until 2019, when news came to light that the couple paid $500,000 to guarantee that their daughters would attend the University of Southern California, (via Elle).
For months they claimed their innocence, but ultimately plead guilty in May 2019. Later, US District Judge Nathaniel Gorton approved a plea deal that ordered Giannulli to pay a hefty $250,000 fine, perform 250 hours of community service, and spend two years on supervised release after serving his prison sentence of five months. Laughlin got a lower sentence of paying a $150,000 fine, perform 100 hours of community service, and spend two years on supervised release after serving her two-month prison sentence, (via Insider). 
But people wonder how their daughters see their parents today, especially after all the drama.
At one point, Olivia Jade didn't speak to her parents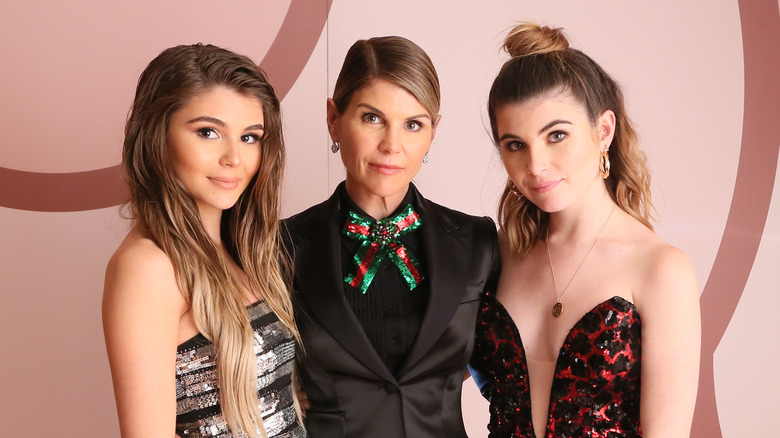 Gabriel Olsen/Getty Images
YouTuber and influencer Olivia Jade said during her guest appearance on Facebook Live series "Red Table Talk" that she has not spoken to her parents since their sentences. 
"There is no justifying or excusing what happened," she explained. "But I think what is so important to me is to learn from the mistake, not to now be shamed and punished and never given a second chance, because I am 21. I feel like I deserve a second chance to redeem myself, to show I have grown."
A source told Entertainment Tonight, "There was a point in time that they weren't speaking to their parents at all, but things have gotten to a more peaceful place over time." So it seems as though the family dynamic may be strained for a while. Olivia Jade, however, is working with inner city youth and plans to get back to her career, according to CNN.