Who Was General Hospital's Griffin Munro?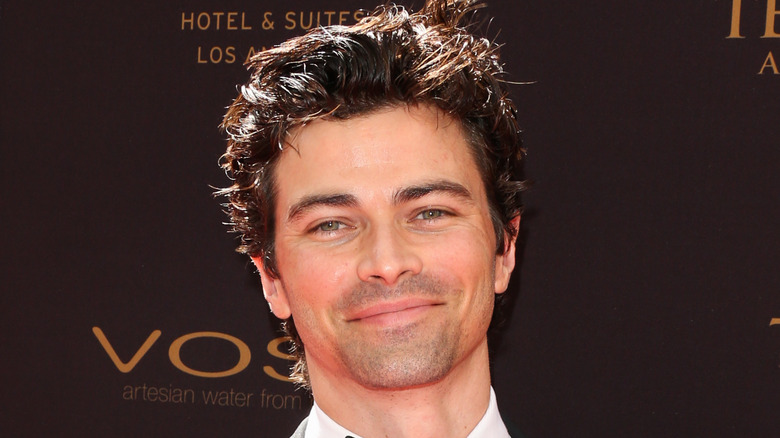 Paul Archuleta/Getty Images
Between his job as a correspondent for "Entertainment Tonight" and stint as young John Winchester/archangel Michael on "Supernatural," it's no wonder Matt Cohen is so well-known. Perhaps one of his most recognizable (and well-loved) roles is that of Griffin Munro on "General Hospital."
Despite not being in Port Charles for long, Griffin Munro gained a loyal fan base during his time on the soap. Debuted by Matt Cohen in 2016, Griffin took the place of Patrick Drake (Jason Thompson) as a neurosurgeon and priest at General Hospital. Griffin developed a stellar reputation as a doctor; that is, until his parentage was outed and he soon found himself in trouble with the likes of Claudette Beaulieu (Bree Williamson), Nathan West (Ryan Paevey), and Ava Jerome (Maura West). 
Griffin left town in 2019 after his time in Port Charles turned dark; as a fan-favorite character, there has been much speculation about whether Cohen would bring back Griffin to "General Hospital." But since his first time around in Port Charles was so dramatic, it's hard to say if he'd ever want to return.
Griffin wanted to connect with his late father in Port Charles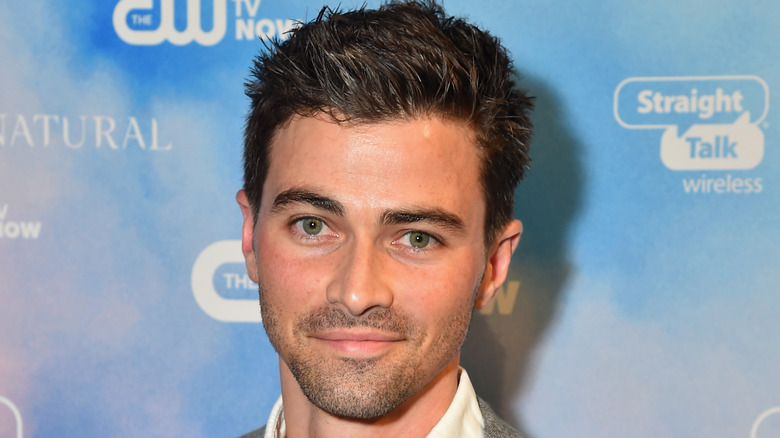 Alberto E. Rodriguez/Getty Images
During his start in town as a doctor, Griffin treated some of the most prominent characters on the soap, such as Sonny Corinthos (Maurice Benard) who was lying about his paralysis, Kiki Jerome (Hayley Erin) after she had been shot, and Tracy Quartermaine (Jane Elliot) after she had a seizure. Griffin met Anna Devane (Finola Hughes) in town and revealed that Duke Lavery (Ian Buchanan) was his father. He asked Anna to tell him about Duke, as she had been his wife. Anna gave Griffin a letter from Griffin's mother, Margaret Munro, explaining that he had been conceived during an affair and she had never told Duke about his existence. Griffin grew close to Anna in their shared grief over Duke's death.
Griffin found himself in a sticky situation when he met Nathan West, the man who shot him years earlier for sleeping with Nathan's ex-wife Claudette. She tried to rekindle their relationship, but Griffin turned her down. He was kidnapped by Olivia Jerome (Tonja Walker) who wanted to bring her old love Duke back from the dead, but Griffin managed to play into her plan and escape with Anna.
Griffin couldn't recover after Ava's revenge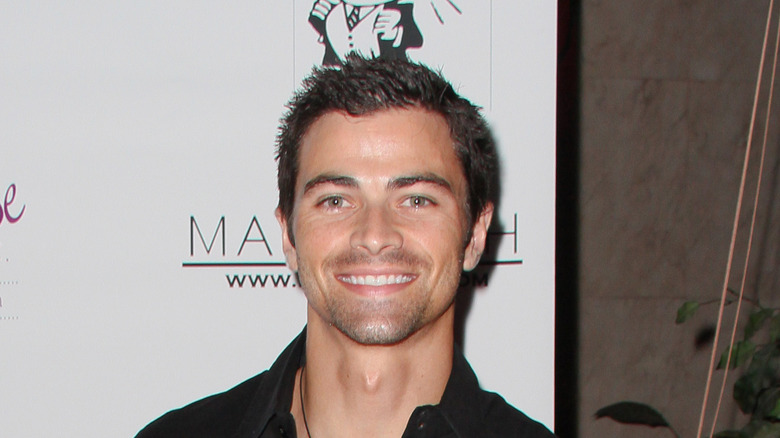 Paul Archuleta/Getty Images
Feelings began to develop between Ava Jerome and Griffin when he treated her for burns in the hospital. They fell in love, and Griffin left the priesthood to be with her. However, their relationship ended when Griffin found out that Ava hadn't stayed the good person she promised she had become. After his break up with Ava, Griffin sought comfort with Kiki and the two slept together. He got back together with Ava soon after and asked Kiki to keep their tryst a secret. The truth about their one-night stand came out during Dr. Bensch's (James DePaiva) sexual harassment trial, and Ava was out for revenge.
She told the chief of staff at General Hospital Monica Quartermaine (Leslie Charleson) that Griffin had used hospital resources to run a DNA test on Peter August, who was actually Henrik Faison (Wes Ramsey) in disguise. Monica suspended Griffin, but Ava still wasn't done with him. As he started to turn his life around and started a relationship with Kiki, Ava got her new boyfriend Ryan Chamberlain (Jon Lindstrom) to murder Kiki. 
Griffin was hit hard by her death and he resigned from the hospital soon after. He left town and returned once in December 2019 as a consultant at the hospital, and to visit Ava at Shadybrook. Even though he had a hard time in Port Charles, fans would not be mad to see their favorite doctor/former priest back on their screens.