How Days Star Arianne Zucker Found Herself In The Middle Of A Donald Trump Controversy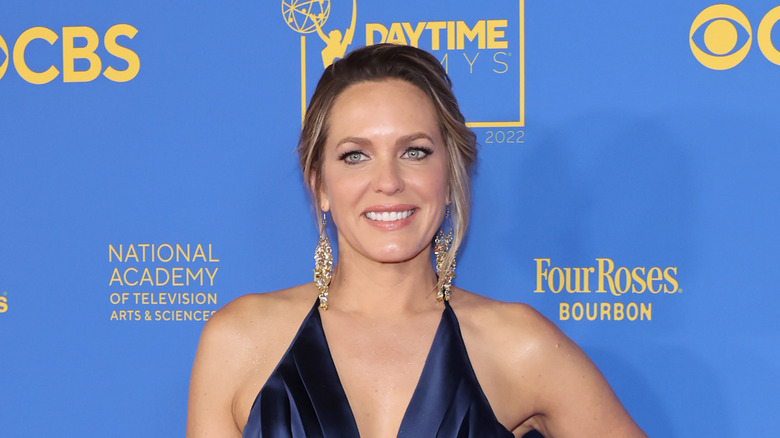 Amy Sussman/Getty Images
Nicole Walker (Arianne Zucker) has been in her fair share of sticky situations during her time on "Days of Our Lives." Between her many marriages and tumultuous relationship with Eric Brady (Greg Vaughan), Nicole has found herself in the middle of many controversies before. However, one of the biggest controversies didn't happen to her character, but rather to the actor herself; and it was one that she wouldn't soon forget.
In 2016, the U.S. presidential race went off with a bang. The candidates were ruthless in their attempts to be elected, and the secrets that were revealed about them were just as shocking. The media coverage of Donald Trump was unprecedented, and so were the scandals associated with him. Just a short time before the election, The Washington Post released audio recordings of offensive comments made by Trump and Billy Bush about Zucker prior to their first meeting in 2005, pushing her into the spotlight — and not for the right reasons.
Donald Trump made the comments about Arianne Zucker on the 'Days' set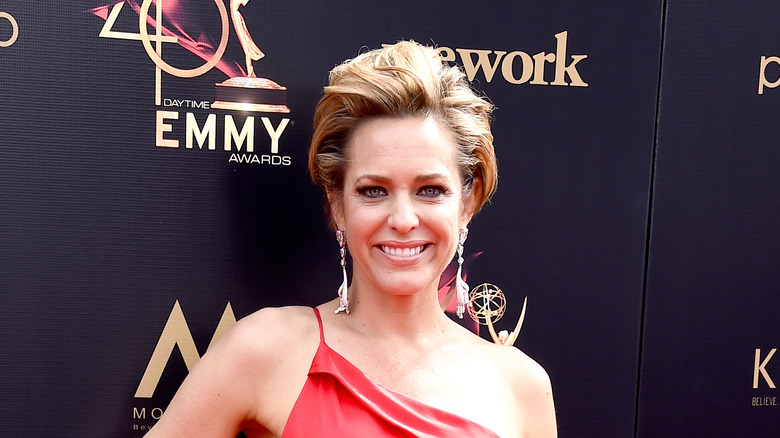 Gregg Deguire/Getty Images
Back in 2005, Donald Trump and Billy Bush were to star in a cameo on the soap opera "Days of Our Lives." Trump played himself and appeared in a scene where Arianne Zucker's character Nicole made a pass at him, which he rejected. This was obviously out of character, as right before they started filming, Trump and Bush were discussing Zucker and how attractive she was, with Trump commenting, "You know, I'm automatically attracted to beautiful — I just start kissing them. It's like a magnet. Just kiss. I don't even wait."
Zucker refused to comment to news outlets on the audio recordings when they were released, other than to claim that Trump and Bush were not talking about her specifically. However, she did release a tweet indirectly addressing the comments made about her and how she was responding, saying, "How we treat one another, whether behind closed doors, locker rooms or face to face, should be done with kindness, dignity, and respect."
Arianne Zucker's experience with Donald Trump wasn't all bad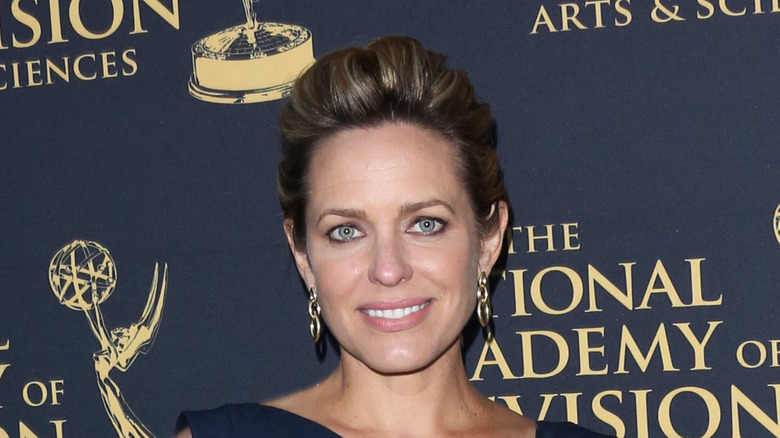 Paul Archuleta/Getty Images
Despite the offensive comments made about her on the set of "Days of Our Lives," at the time, Arianne Zucker couldn't say anything bad about Donald Trump's cameo on the soap. In an interview with Soap Talk from 2005, Zucker discussed Trump's acting skills and what it was like to work with him.
"He was really good. The first take was a little rough because he was sort of figuring out where he was going, not used to the show," she told the outlet. "It took us three takes the first time, but the second scene was pretty fast and we were in and out."
Zucker also gushed about the scene she filmed with Trump ending up as a skit on SNL, with Darrell Hammond and Amy Poehler playing Trump and Zucker, respectively. Although the whole situation is now seen in a different light, it doesn't seem to have fazed Zucker, who is still playing Nicole Walker on the soap to this day. However, she did have one tip for any other actors working with Trump in the future: "Just don't look above his hairline."