Billy Bush Reveals What Life Was Like After His Lewd Conversation With Donald Trump Went Public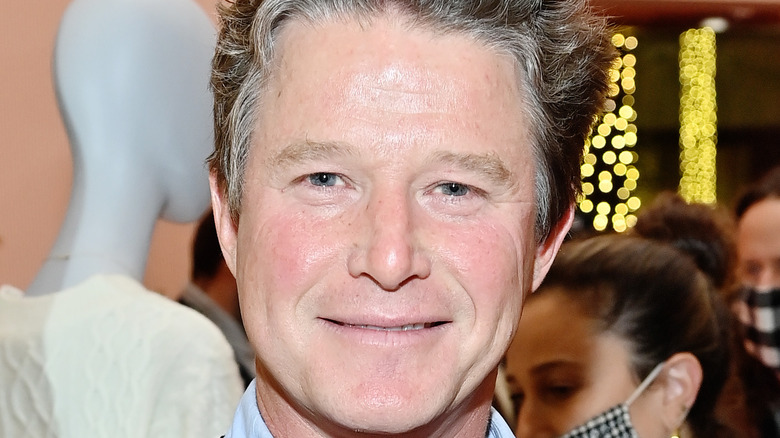 Stefanie Keenan/Getty Images
The infamous "Access Hollywood" tape was a low point in a whole series of low points for then-Republican nominee Donald Trump. 
The Washington Post published the tape in its entirety, which features Trump openly bragging about kissing, groping, and even having sex with women without their consent.
"When you're a star, they let you do anything," he said. "I don't even wait. And when you're a star, they let you do it. You can do anything." The soon-to-be president then memorably added, "Grab 'em by the p***y." 
Host Billy Bush can be heard throughout the tape, gleefully agreeing with the real estate mogul and even egging him on to continue talking.
According to The Wrap, "Access Hollywood" originally intended to release a recording of Trump solely boasting about wanting to sleep with a married anchor who worked on the show, but NBC News scuppered their plans by releasing the full tape instead. 
"Somebody at NBC News or the 'Today' show leaked the tape, it wasn't anybody at 'Access Hollywood,'" an insider claimed. "It wasn't supposed to be released. That was not supposed to happen." 
However, an NBC executive denied that they'd done anything untoward, reasoning that the network was planning to run their story off the back of the initial report from "Access Hollywood."
The crucial difference was that the "Access" clip edited out anything bad about Bush — who is a nephew of the late President George H. W. Bush and a cousin of President George W. Bush and politician Jeb Bush. 
Of course, the damage was already done, and the presenter soon found his life spiraling out of control. 
Billy Bush's life was ruined by the Access Hollywood tape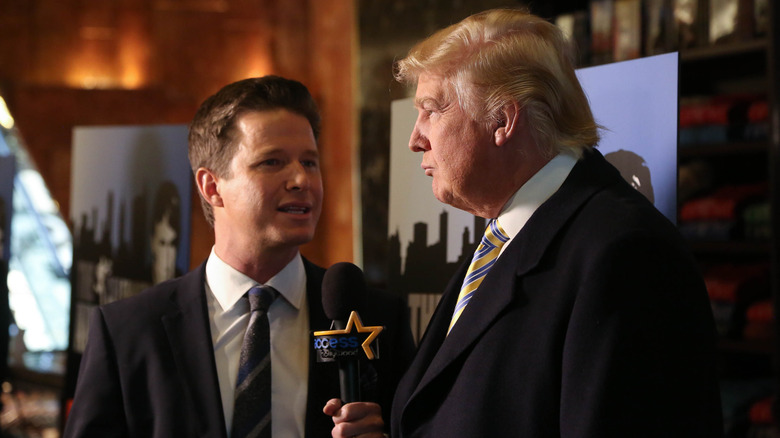 Rob Kim/Getty Images
As Business Insider notes, although the lewd "Access Hollywood" tape threatened to derail Donald Trump's presidential campaign when it was released prior to the 2016 election, he ultimately ended up not just surviving the scandal but winning the presidency. 
Billy Bush, who also appeared in the footage, was not so lucky. He was subsequently fired as a host of the "Today" show after holding the position for just a couple months. 
According to the New York Post, Bush was also "livid" over being omitted from the recent 70th-anniversary celebration of the hit show.
During a new episode of Olivia Jade Giannulli's "Conversations With..." podcast, via Yahoo!, Bush discussed the infamous interview. 
"I think it took me 'til recently ... probably four years to really, you know, four or five years to really get ... through the PTSD," he said. "Because it's brutal ... All of a sudden you're un-hirable for three years in the business that you love." 
Bush, who's a friend of Giannulli's parents, described himself as the "OG of cancel culture," acknowledging that he turned to alcohol to cope after everything went down. Thankfully, Bush has since concluded that self-care is the best way forward. 
"The best thing for me, I finally realized, is to own my faults, own my role, own accountability for me and let everyone else, whatever they did, let them do that for themselves," he said. 
Now, the former "Today" host believes that he's shown his remorse and should be allowed to move on.