How Ivanka Trump Is Walking Away Scot-Free In New York's Lawsuit Against Her Family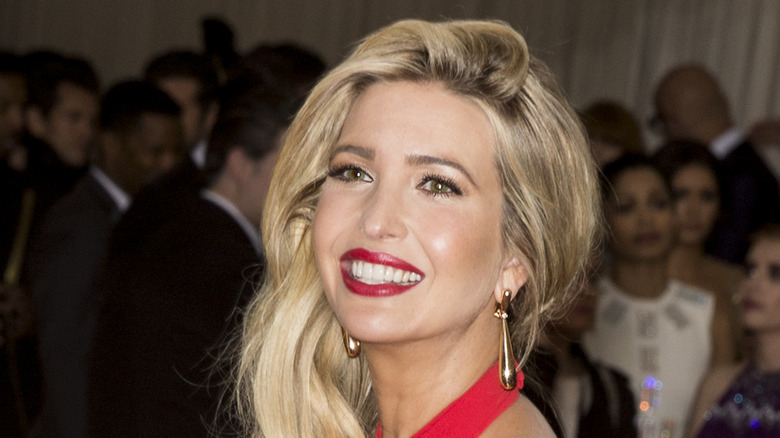 Ovidiu Hrubaru/Shutterstock
While the patriarch of the Trump family is the one in the most legal trouble in 2023 as he faces four criminal cases, a few of Donald Trump's kids are also in some hot water legally. Both Eric Trump and Donald Trump Jr. have been named, along with their dad and the Trump Organization, in a lawsuit over fraud in New York. New York Attorney General Letitia James brought the $250 million lawsuit against the Trumps, and she has referred to their practice of misrepresenting their property values as "the art of the steal" — a play on the title of Trump's book "The Art of the Deal."
When the lawsuit was originally filed in September 2022, Ivanka Trump was also listed as one of the defendants, but she's no longer on the lawsuit as she managed to get herself removed. Add it to the list of ways that Ivanka has been distancing herself from her dad since he left the White House, we suppose. In fact, it was thanks to the White House that Ivanka was able to get out of the lawsuit; she left the Trump Organization in early 2017 to work for Trump as president. A New York appeals court ruled in regard to Ivanka's liability, "The allegations against defendant Ivanka Trump do not support any claims that accrued after Feb. 6, 2016. Thus, all claims against her should have been dismissed as untimely." That must have come as a relief to the former first daughter.
Ivanka Trump may still be called to testify in the Trump lawsuit trial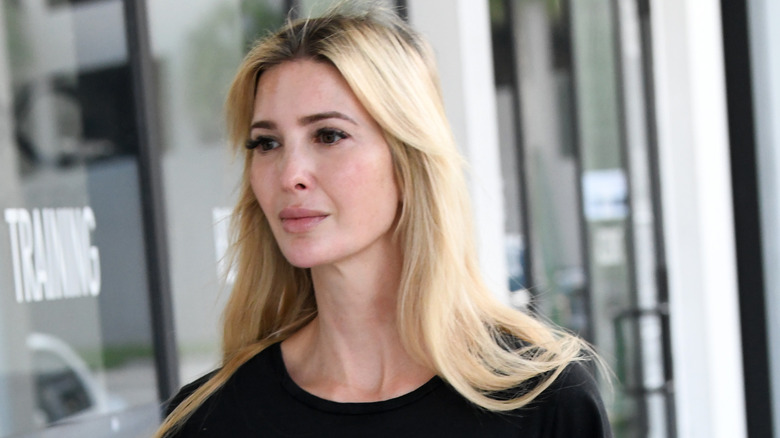 Mega/Getty Images
Ivanka Trump is no longer a defendant in the New York lawsuit against the Trump Organization, but we may still be seeing her in court. Ivanka is on the witness list for New York Attorney General Letitia James along with Donald Trump, Donald Trump Jr., and Eric Trump. She was left off of the defense's list of over 128 possible witnesses — Donald Sr., Donald Jr., and Eric are on that list as well.
Ivanka, her brothers, and her dad were deposed in the attorney general's investigation in the months before the lawsuit was filed. They were just four of the over five dozen witnesses that were interviewed over the years-long investigation. Ivanka and Donald Jr. answered the questions asked, while Eric and Donald Sr. both pled the fifth hundreds of times in their depositions. 
The civil trial is set to start in early October; previous attempts by Donald and his legal team to postpone the trial were not successful. The trial won't be determining if there was any fraud committed; a judge has determined that there was clear evidence of fraud within the Trump financial statements. Predictably, Trump lashed out at the judge who found him liable for fraud on Truth Social. Meanwhile, Ivanka has stayed quiet on social media about the whole situation.