The Dark Days Of Our Lives Storyline Lindsay Arnold Had The Most Fun With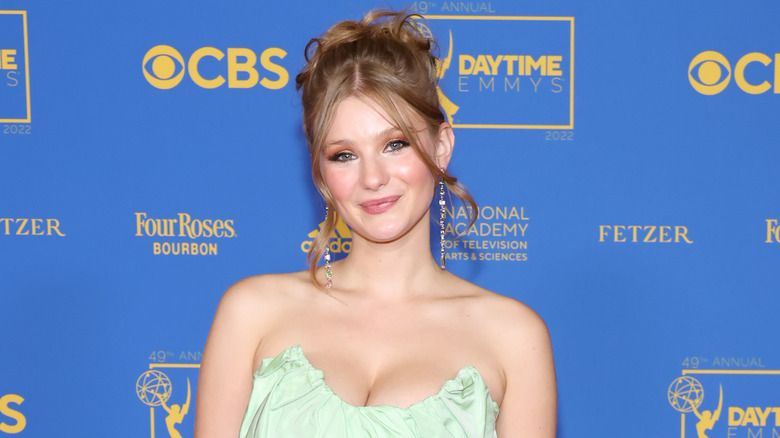 Amy Sussman/Getty Images
Despite her relatively short time on "Days of Our Lives," Lindsay Arnold made quite an impression on the soap. As Allie Horton, the child of legacy characters Sami Brady (Alison Sweeney) and Lucas Horton (Bryan Dattilo), she was served heavy-hitting storylines from her debut, and one in particular delighted the actress more than anything.
Allie first came to Salem in June 2020, showing up on her Uncle Eric's (Greg Vaughan) doorstep pregnant and scared. Over time, she revealed that her pregnancy was the result of a sexual assault, and her grandmother Marlena (Deidre Hall) helped her through her trauma. Allie settled into life in Salem, even pursuing a romance with her best friend Chanel Dupree (Raven Bowens). Their relationship didn't work out as expected, and Allie left town in early 2023 when they broke up; but not before she endured possibly the scariest (and most exciting) storyline of her time: being possessed by the devil.
Arnold loved playing the devil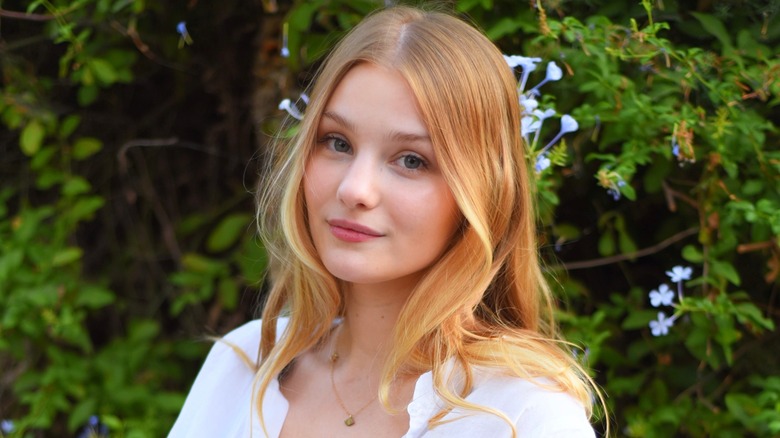 Michael Mattes/Shutterstock
The possession storyline, originally involving Marlena in 1994, returned to "Days of Our Lives" in 2021 to much controversy with the fans. The devil first possessed Doug Williams (Bill Hayes), then Marlena, until it was presumably defeated a few months later. However, the devil wasn't done with Salem, and it also possessed Johnny Dimera (Carson Boatman) and Allie before finally being vanquished. In an interview with Daytime Confidential, portrayer Lindsay Arnold dished about why the devil storyline was her favorite to play.
"I felt like the devil was the first time I had three or four months where I was not going to set and crying. I was going to set and having fun," she told the outlet. "I got to be evil. I felt there wasn't a ton of heaviness for me, because I was playing this emotionless entity."
Arnold went on to detail that most of her other storylines, like her pregnancy, were very emotionally draining to act, so it was a nice change of pace to be able to let go and focus on something a bit more supernatural.
Arnold has yet to complete her dream daytime storyline
Even though Allie left Salem and has yet to return, there is one storyline that Lindsay Arnold would love to see her go through; and it's not as dark as being possessed by Satan. In an interview with TV Source, Arnold discussed her dream storyline for Allie and why she picked that specific moment.
"I feel like what she wants is definitely to settle down with someone and I feel like, I just really want to do a wedding," she dished to the magazine. "I really want to get married on the show, mainly because I want to pick a wedding dress. I want to try out all the pretty dresses."
Arnold also expressed that she wants to be involved in a soap wedding for the drama of it all since fans know most Salem weddings end with a bang (literally or figuratively). If, or when, Allie ever returns to Salem, Arnold might get to live out her fantasy of being in a soap wedding — but who would she marry?