Samuel Affleck Is Quickly Catching Up To Mom Jennifer Garner's Height In New Photo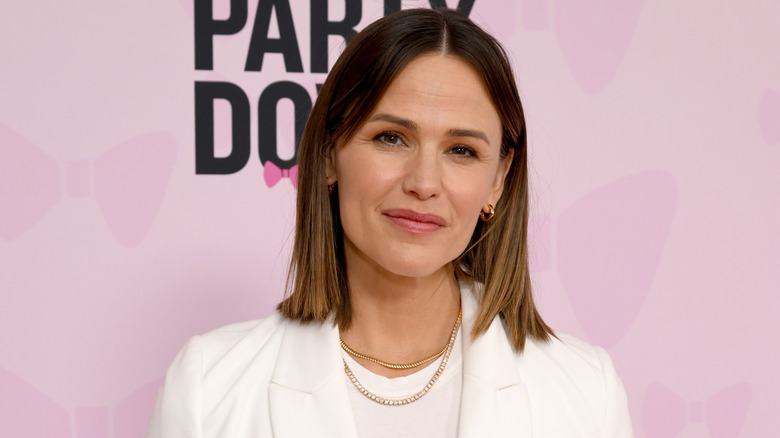 Michael Kovac/Getty Images
Whether you know her from "Alias," from Capital One Venture Card commercials, or from her Instagram pretend cooking show, you're pretty much guaranteed to love Jennifer Garner. She's one of the most consistently unproblematic celebrities around.
Garner has three kids with her ex-husband Ben Affleck — Violet, Seraphina, and Samuel. Since Affleck is now married to Jennifer Lopez, Garner has a co-parenting relationship with Lopez too. And Garner has worked to keep her three kids out of the spotlight; she even helped get a law passed that prevents paparazzi from harassing celebrity's kids; it's been in place for a decade now.
But on a recent outing in Santa Monica, we got a chance to see Garner with her son. Samuel is now 11, and it looks like he's well on his way to catching up to and surpassing his mom in height. Kids — they grow up so fast! It would make sense, both his parents are tall. Garner is 5'8", and Affleck is 6'4".
Jennifer Garner's kids get a different reaction from the public when they're with her than with their dad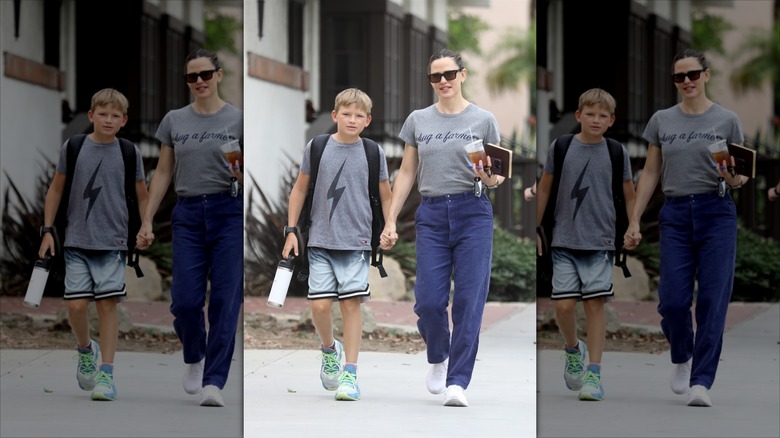 Backgrid
Jennifer Garner has talked about how her kids, Violet, Seraphina, and Samuel Affleck, have told her that they get a different reaction from people depending on when they're out and about in the world with, her or with their dad Ben Affleck. And his height does sound like it has an impact. She told The Hollywood Reporter: "People are in awe of [Affleck]. He's done incredible things, he's six-four, he's ... him, and they treat him with a kind of reverence." And in comparison, Garner's kids revealed that when they're with her, it's much more casual. "They say that people treat me like we were just in the middle of a conversation and they want to get back to it," Garner explained.
We got another rare chance to see Garner with her son Samuel earlier in 2023. The two had courtside seats for a Los Angeles Lakers and the Golden State Warriors game. And Lakers player LeBron James even came by to give Garner a hug; we wonder what he thought of Samuel wearing a shirt with Golden State Warriors star Steph Curry on it.