The Iconic Romcom Wedding Dress Reese Witherspoon Stole From Set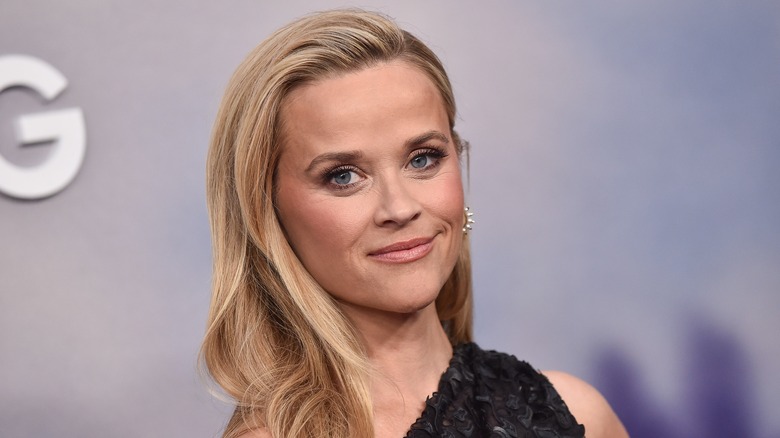 DFree/Shutterstock
Reese Witherspoon is super proud of her Southern heritage. She was born in New Orleans, and she spent much of her childhood in Nashville. The actor wrote her memoir, "Whiskey in a Teacup," about the lessons she learned about life while growing up in the South, and Witherspoon even launched a clothing line inspired by her heritage. So it makes total sense that she starred in the 2002 romcom "Sweet Home Alabama."
One of the most memorable moments in the movie is the closing scene when Witherspoon's character Melanie Smooter ditches her wedding to Andrew Hennings, played by Patrick Dempsey, to run through the rain out onto the beach to the love of her life Jake Perry, played by Josh Lucas. They fight, and they kiss in slow motion — it's romcom gold.
Over 20 years after making the movie, Witherspoon talked about it on "The Drew Barrymore Show." She talked about how special it was to shoot that scene, saying, "I remember thinking, 'This is such a crazy, amazing moment. I'm going to remember this forever.'" Then, to the gasps of both Barrymore and the audience, she revealed that she still has the wedding dress from that iconic scene. 
Reese Witherspoon loved making Sweet Home Alabama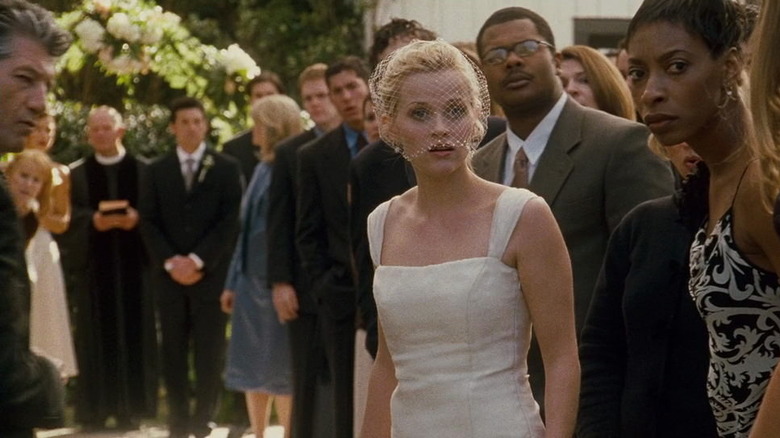 Buena Vista Pictures
Reese Witherspoon's character in "Sweet Home Alabama" wore a long white trumpet dress with cap sleeves paired with a birdcage veil as she walked down the aisle. There must have been at least a couple of different versions of the dress because when Witherspoon wears it on the beach in the rain, it definitely gets dirty. So we're going to assume that she kept the clean one.
There's a tiny chance that "Sweet Home Alabama" fans will get to see Witherspoon reprise her role. On TODAY with Hoda & Jenna, Hoda asked if there was a reboot of the movie in the works, to which Witherspoon said: "I hope so. I think that would be a great idea."
Witherspoon clearly has fond memories of the movie. For the 20th anniversary of the film, she posted clips from the movie on Instagram with the caption: "20 years ago Sweet Home Alabama came out and completely changed my life. [...] So many great scenes and my favorite line... 'So I can kiss you anytime I want.'" Too cute!
Reese Witherspoon has kept some of her wardrobe from other movies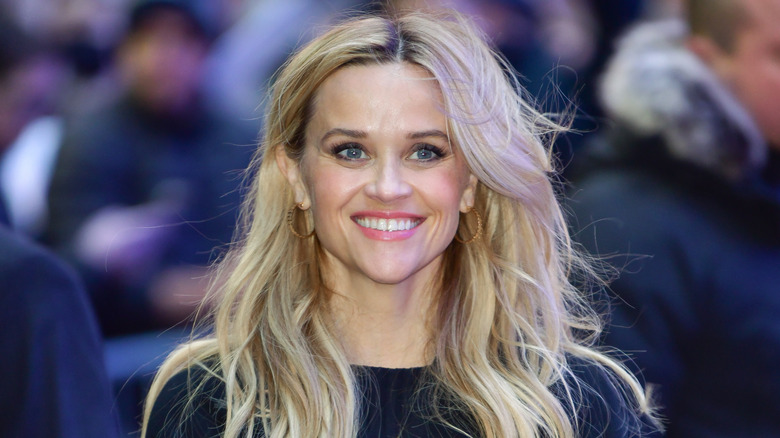 James Devaney/Getty Images
Reese Witherspoon has kept more than just the "Sweet Home Alabama" wedding dress from her time on set. On "The Graham Norton Show," Witherspoon said that she had it in her contract that she would be able to keep all of her wardrobe from "Legally Blonde 2," which included a total of 77 pairs of Jimmy Choo shoes. Considering that just one pair of Jimmy Choo heels costs hundreds of dollars, that was quite the haul.
However, it turns out that keeping the shoes was perhaps more of a symbolic gesture to get some souvenirs from the set instead of getting a boost to her own wardrobe. She said she doesn't really wear them, though she did try them on with her daughter on the movie's 15th anniversary. Such a sweet mother-daughter wardrobe bonding moment!
While a "Sweet Home Alabama" sequel may be more wishful thinking at this point, we do know we'll get to see Witherspoon in another iconic role again as Elle Woods. Witherspoon has said that "Legally Blonde 3" is still in the works, and she wants to make sure they get it right, according to USA Today. "I feel like these characters are my friends, so I safeguard them. I would never make the subpar, mediocre version of their story," she said.