Real Housewives Who Have Publicly Slammed Andy Cohen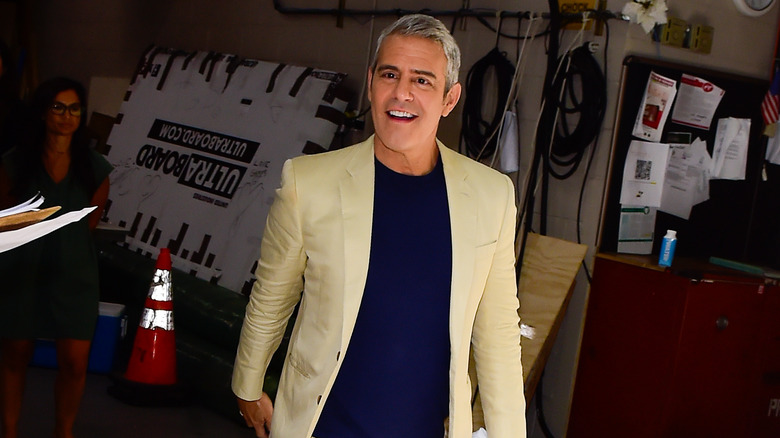 Raymond Hall/Getty Images
Andy Cohen's name has become synonymous with Bravo's "Real Housewives" empire. While a vice president of original programming at Bravo in the early 2000s, he developed the "Real Housewives of Orange County" after creator Scott Dunlop pitched the idea of showcasing opulent women in his area. The inaugural season debuted on March 21, 2006, and from there, the show became a cultural phenomenon, with Cohen transitioning to executive producer of each franchise and host of the reunions and legendary after-show, "Watch What Happens Live." He has worked with more than 100 housewives, and while it seems he has maintained a great relationship with many of the reality stars, several have called him out.
Cohen has been slammed for a variety of reasons. "Real Housewives of New Jersey" star Danielle Staub went after Cohen in 2020 for doing drugs and mistreating during her time on the series. Jennifer Aydin, also of the New Jersey franchise, revealed in June 2023 that Cohen was usually rude to her any time they interacted. Some fans have even called out this behavior online, seemingly reinforcing what several housewives have experienced.
Nene Leakes named Andy Cohen in a discrimination lawsuit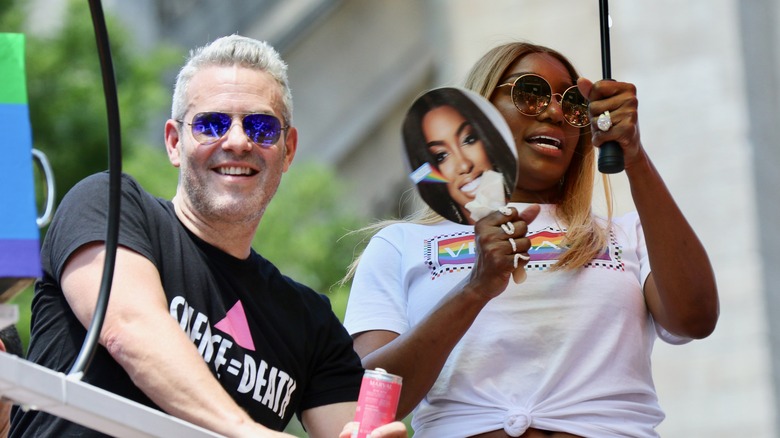 Nancy Rivera/bauer-griffin/Getty Images
Former "Real Housewives of Atlanta" staple Nene Leakes, who has been credited with helping launch the Atlanta leg of the show, shocked fans when she filed a lawsuit against Bravo and Andy Cohen. She claimed that the network and "RHOA" executive producer created a racially insensitive and hostile workplace. Leakes said former housewife Kim Zolciak made several racist comments about her Black co-stars, including the use of the "N-word." According to the lawsuit, Leakes sounded the alarm several times to Cohen and other production members to no avail. Months later, in August 2022, Leakes dropped her case, but her feelings towards Cohen and Bravo still remained.
During an August 2023 interview with Carlos King's "Reality with the King" podcast, Leakes further stated that she was being treated unfairly on the show by being offered fewer episodes. Leakes pointed out that she was reprimanded on "RHOA" after shoving a cameraman during Season 11, while "RHONJ" star Teresa Giudice was able to remain on the show after pushing Cohen during the Season 2 reunion. In September 2023, she spoke with Bethenny Frankel for her "Just B" podcast, doubling down on the mistreatment, something Frankel resonates with due to her own background with Cohen.
Bethenny Frankel called out Andy Cohen for messy questions on 'WWHL'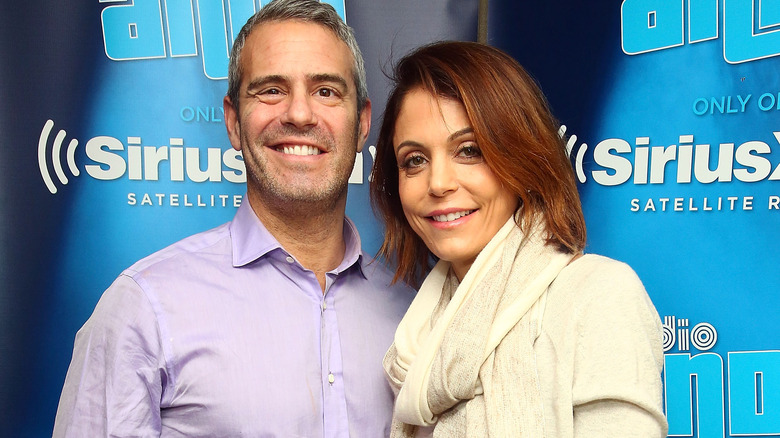 Astrid Stawiarz/Getty Images
Bethenny Frankel remained on "Real Housewives of New York" for eight seasons. After her time on the show ended in 2019, Frankel slammed Andy Cohen for several reasons, one of which being the 2021 book, "Not All Diamonds and Rosé: The Inside Story of The Real Housewives from the People Who Lived It." Frankel felt that the "Housewives" tell-all, which was released through Cohen's publishing company, depicts women being catty towards one another. Frankel has continued her critique of the media personality, calling him out alongside Nene Leakes during that now-viral September 2023 episode of the "Just B" podcast. Frankel felt Cohen frequently asked harmful questions to guests during "Watch What Happens Live."
Cohen may be extremely beloved in the "Housewives" community, but it's no secret that some drama has taken place behind the scenes. Cohen himself has admitted to hating at least two of the women over the years but has not revealed their identities. Despite such feuds with several of the ladies he helps cast, Cohen remains a fixture at Bravo, with no signs of stopping any time soon.