How Michael Cera Hilariously Brought The Cast Of One Of His Hit Movies Back Together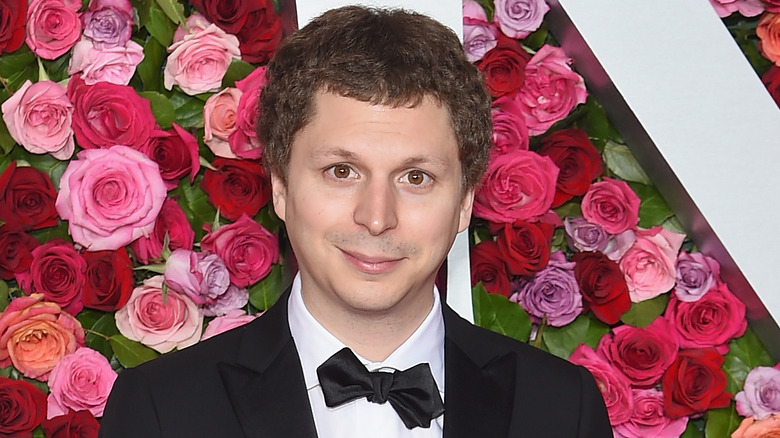 Jamie Mccarthy/Getty Images
Whether he's "Just Alan" in "Barbie," burning down the Bluth family banana stand in "Arrested Development," or going on a mission to find "Goldslick" vodka in "Superbad," Michael Cera has become one of the most iconic comedic actors of the 21st century. As Cera himself pointed out in a conversation with Ask Men (The Atlantic), he's not usually cast as the guy who's "good with the ladies." Instead, you'll usually find him stumbling over his words, pining after a girl he can't have, and getting caught in a series of white lies.
In 2010's "Scott Pilgrim vs. the World," a film based on the Bryan Lee O'Malley graphic novel of the same name, Cera plays the titular character. After Scott falls head over heels for cool girl Romana Flowers, he's tasked with defeating her seven evil exes. Although the film didn't perform well in theaters upon its initial release, it quickly became a "cult item," as director Edgar Wright told CinemaBlend. "It started to play midnights almost immediately," he told the outlet. "Scott Pilgrim vs. the World" is in good company; many movies considered classics today (like "Blade Runner" and "The Thing") were flops when they first came out.
In 2023, the entire cast got back together to voice their original parts for Netflix's "Scott Pilgrim" anime, but  Cera brought them together before that when he made the bold decision to revive their long-dead email chain from 2010.
Michael Cera responded to a meme several years late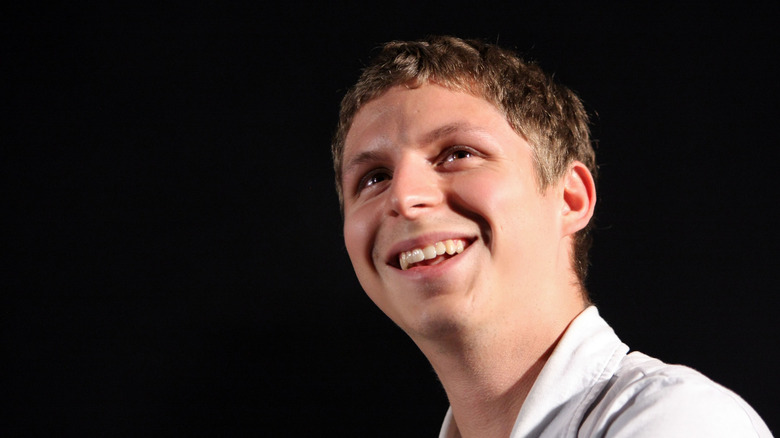 Filmmagic/Getty Images
Over a decade after filming wrapped on "Scott Pilgrim vs. the World," Michael Cera decided to send a message in the cast's inactive email chain. "The cast have spoken about this email chain a lot but there's one detail that I don't think anyone has mentioned," Scott Pilgrim creator Bryan Lee O'Malley told Entertainment Weekly in a 2023 interview. "We were exchanging emails when the movie was coming out and then this thread went dormant for about nine years." According to O'Malley, "Michael Cera responded to a meme someone had sent as if no time had passed. He just said, 'Oh, that's funny.'" Chris Evans (aka Captain America himself) was quick to call him out. "Michael, what the f*** are you doing responding to this email from nine years ago?" he wrote — from here, the cast started chatting again. 
As O'Malley noted, "We were all pretty young when we made the movie. We all felt like family and I think we have ever since." Since the film's 2010 premiere, a few former "Scott Pilgrim" costars have collaborated on other projects. Aubrey Plaza and Anna Kendrick reconnected in "Mike and Dave Need Wedding Dates," Michael Cera and Chris Evans co-starred in Broadway's "Lobby Hero," and Kieran Culkin (who belongs to the famous Culkin family) also appeared on stage with Cera in "This is Our Youth." In the midst of the COVID-19 pandemic, the entire cast even did a Zoom reading of the original "Scott Pilgrim" script.
Michael Cera and his cast mates share a sense of humor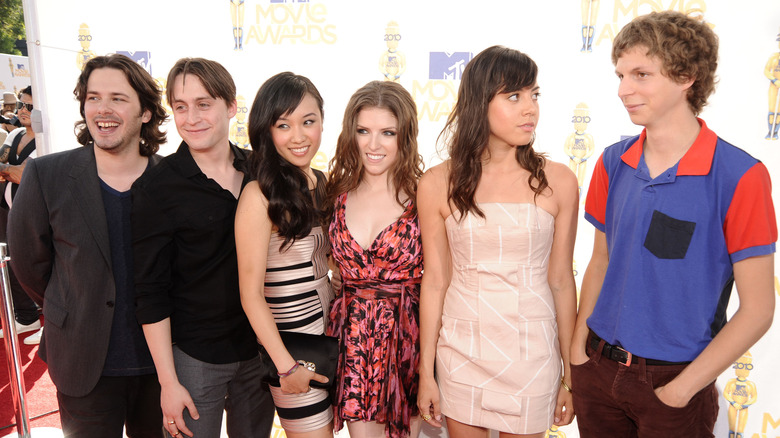 Jeff Kravitz/Getty Images
When "Scott Pilgrim vs. the World" finished filming in the late 2000s, Michael Cera felt like he'd lost his group of friends. "Honestly I kind of was a little depressed when we were done because it all just goes away," the Canadian actor told GQ. Filming took about nine months — an unusually long time in the world of film — and Cera got close with many of his scene partners like Chris Evans, Anna Kendrick, Aubrey Plaza, etc. "It was so much fun all the time because we just had the greatest vibe with everybody ... We all got to rehearse together and spend a lot of time together before we even started making the movie," he shared with GQ.
The Canadian actor, who was just 22 when he played Scott Pilgrim, shares a sense of humor with a lot of the cast. In fact, he even dated Aubrey Plaza (who played Julie Powers) during filming. They even almost got married as a joke. "I think the idea was to then get a divorce right away, so we could call each other "my ex-husband" and "my ex-wife" at like ... 20," the "Barbie" actor explained to Rolling Stone. "In most of the scenes I had to curse Michael Cera out, and I had a lot of fun doing that," joked Plaza in an interview with Sun TV.