The Truth About The Culkin Family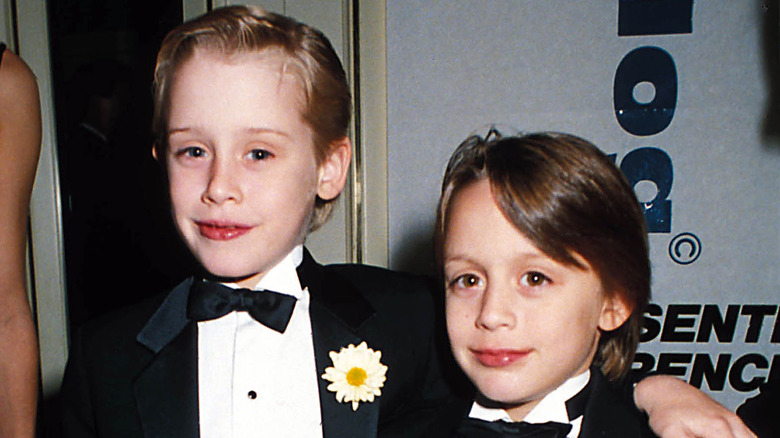 Dave Benett/Getty Images
Back for the public to view are the insidious plots of the Roy family's "Succession" to their father's media empire. The third season of the critically acclaimed HBO drama premiered in October, giving us a few more reasons to be thankful for our own families (via Marie Claire). Of the many twisted family members, Roman Roy's use of inappropriate humor as a defense mechanism have made him arguably one of the best characters in the show.
Kieran Culkin, who's been nominated for many awards for his portrayal of Roman (via IMDb), is definitely more than a supporting character on our screens this November. And this year, like every year, Macaulay Culkin will take over televisions with Christmas reruns of "Home Alone." Both Culkin brothers have seen considerable amount of fame in show business but apparently, getting into acting wasn't entirely their choice. Read on to know how the Culkin brothers were introduced to show business.
Their father wanted them to act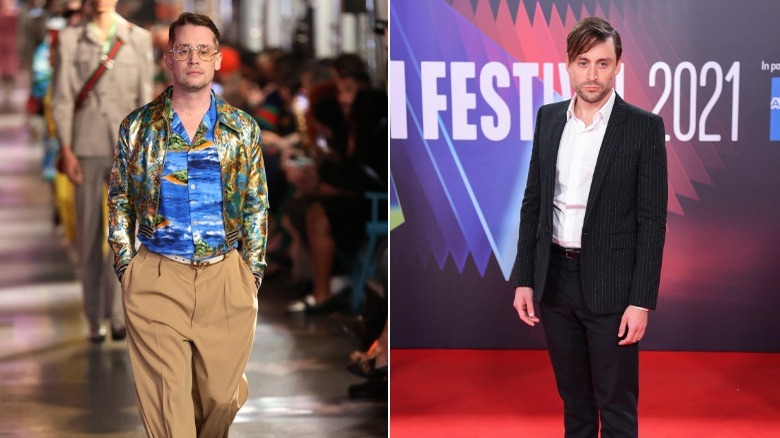 Emma Mcintyre, Gareth Cattermole/Getty Images
While Macaulay and Kieran Culkin are the most well-known, their five siblings were also raised to be performers, by performers. "My parents' friends were running a little theater, the Light Opera of Manhattan, and whenever a production needed a kid, they were like, 'What age and what gender? We've got seven of them right over here,'" Kieran told Vanity Fair. Whether they wanted to or not, each of the seven siblings in the Culkin household: Christian, Dakota, Macaulay, Kieran, Rory, Shane, and Quinn, were initiated into the world of acting by their father, Kit.
Kit Culkin, who was an actor himself, worked on a few projects that ultimately did not gain him recognition. However, he was incredibly invested in his children's careers. Macaulay offered an explanation, "He was relatively jealous ... Everything that he tried to do in his life, like, I excelled at before I was 10 years old" (via WTF Podcast). "He did some stuff when he was a kid," Macaulay continued. "He pretty much never made it beyond chorus."
Both Macaulay and Kieran have acknowledged that Kit wasn't a great parent and that he would be mentally and physically abusive towards them (via The Hollywood Reporter). They, along with their siblings, cut contact with him soon after his divorce with their mother. Both Macaulay and Kieran are married, with their own children to raise and families to love.
If you or someone you know may be the victim of child abuse, please contact the Childhelp National Child Abuse Hotline at 1-800-4-A-Child (1-800-422-4453) or contact their live chat services.