Meet Dua Lipa's Much Older Boyfriend, Romain Gavras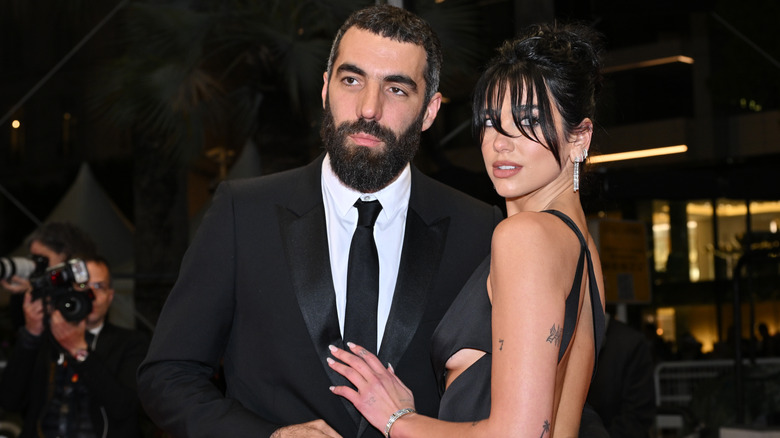 Stephane Cardinale - Corbis/Getty Images
Singer Dua Lipa may be one of music's biggest names, but she is enjoying more than number-one records these days. Lipa underwent a stunning transformation throughout her career and has now welcomed a new love interest, director Romain Gavras. The Grammy Award winner and French film director were first linked in February 2023, when they were spotted leaving the Netflix BAFTA afterparty together. Gavras tried to keep it low-key in an all-black attire, with his hood pulled down over his eyes. Paparrazi still caught enough glimpses to know it was indeed Gavras accompanying his new lady friend. 
Since then, the pair have not shied away from the cameras, stepping out together in March 2023 for the Saint Laurent Paris Fashion Week show. Soon after, an insider spoke to The Sun, revealing, "They have been enjoying spending time together. The pair met each other's close circles over the festive period and have lots in common." Once May 2023 rolled around, the duo stunned on the red carpet of the Cannes Film Festival. Lipa shared photos of the star-studded evening alongside Gavras, who was in much more dapper attire for this occasion.  Since going Instagram official, the pair seems to be enjoying one another's company despite their 14-year age gap. This has left fans of Lipa wanting to know a bit more about her French beau.
Romain Gavras is a film director with several credits under his belt
Born to film director Costa Gavras, who oversaw productions such as 1989's "The Music Box" and 1997's "Mad City," Romain Gavras has followed in his father's footsteps. He got his first break in 2007, directing a music video for electronic music group Simian Mobile Disco's single, "I Believe." Gavras' work attracted the attention of British rapper and singer M.I.A., who tapped the upcoming filmmaker to create her visual for the 2010 record "Born Free." However, he and the singer caught some heat for their video shortly after it was shared on YouTube. "Born Free" was quickly banned from the platform, allegedly for its violent imagery. This did not stop him from working with other well-known acts, such as Jay-Z and Kanye West, who requested Gavras to bring life to their "No Church in the Wild" record in 2011.
In addition to music videos, Gavras has made strides with several movies. His debut drama, "Our Day Will Come," was released in 2010. Eight years later, his second feature film, the heist comedy "The World Is Yours," arrived. His most popular movie to date is Netflix's action drama, "Athena," which premiered on the streamer in 2022. With so much success behind the camera, Gavras has amassed a $5 million net worth.
Before Dua Lipa, Romain Gavras briefly dated Rita Ora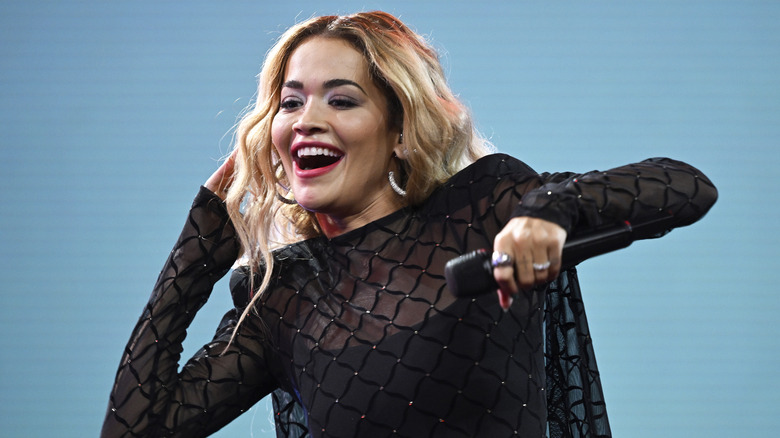 Sascha Schuermann/Getty Images
Romain Gavras has previously been linked to another singing beauty, Rita Ora. The pair began dating in 2020 in the thick of the pandemic. They remained together for about six months, ending their relationship sometime after November 2020. Before they split, the couple was spotted vacationing in Ibiza and Corfu. They were even the subject of engagement rumors, though it doesn't appear there was ever any truth to them. Gavras' team revealed the split in February 2021, which had taken place months before it was confirmed, noting the two realized their 2021 schedule would be too hectic to continue a relationship. Ora has since moved on to her husband, Taika Waititi.
Gavras and Lipa don't appear to be phased by their past flings or dating history. The pair spent Lipa's birthday together with friends in Ibiza. She shared images from the festive getaway on her Instagram in August, with a photo of her eating while seated on Gavras's lap. Needless to say, the gorgeous couple are enjoying one another's company.