A Timeline Of Taylor Swift's High-Profile Romance With Conor Kennedy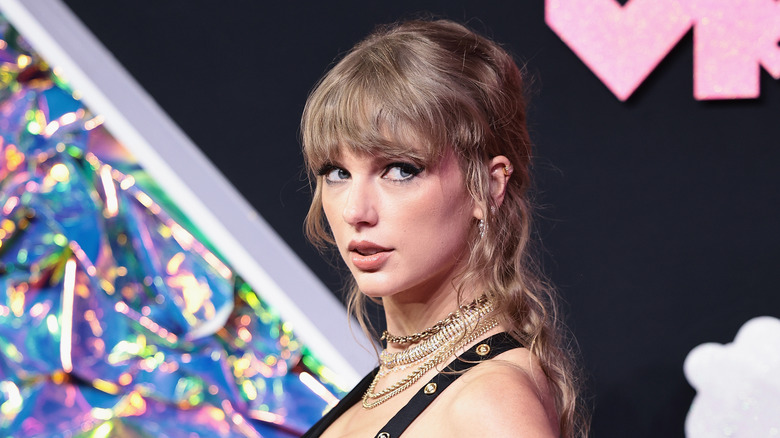 Dimitrios Kambouris/Getty Images
Over the years, Taylor Swift's complex dating history has faced plenty of scrutiny. The singer has dated some high-profile celebs including Harry Styles, Jake Gyllenhaal, and of course, Conor Kennedy. On paper, Taylor and Conor seemed like a power couple due to their social status. However, their relationship was met with a lot of criticism because at the start of their romance, she was 22 and Conor was 18. Though their relationship was short-lived, Taylor's fascination with the Kennedy family goes way back. 
Before Taylor and Conor's paths crossed, she penned a sweet ode to Ethel Kennedy and Robert F. Kennedy with her 2012 track "Starlight." She wrote the track from Ethel's perspective and name-dropped her future beau, singing "I met Bobby on the Boardwalk summer of '45." If that wasn't obvious enough, Taylor made the song's inspiration clear in the song liner notes by writing "For Ethel." Little did Taylor know that the song would eventually lead her to meet Conor. 
After Ethel's daughter Rory learned that Taylor was deeply interested in the family, she asked for backstage tickets to the "Blank Space" singer's concert. The Kennedy family returned the favor by inviting Swift to the premiere of "Ethel" in 2012, where they invited her to their 4th of July party, and that's where Taylor reportedly met Conor. While it's interesting to note that Taylor was initially linked to Patrick Schwarzenegger after they were photographed hugging, that connection seemed to be a dead end. As for Taylor and Conor, their romance heated up.
Taylor Swift and Conor Kennedy had a sweet summer romance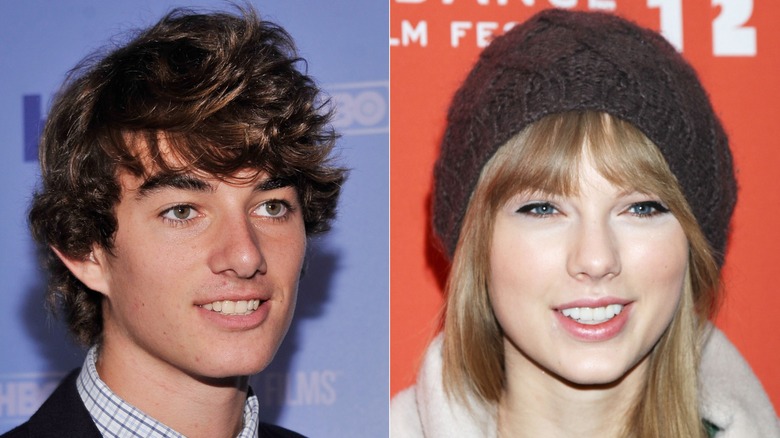 Stephen Lovekin & Jonathan Leibson/Getty & undefined
Taylor Swift and Conor Kennedy were once again spotted in July 2012 in Hyannis Port. An eyewitness told Us Weekly that the couple enjoyed a romantic walk on the beach and even hopped on the trampoline. They added, "Conor put his arm around Taylor and they kissed behind the boat shed." A source told the New York Post that the couple seemed to have a fantastic time as Taylor laughed through dinner at a local pizzeria. The couple also went sailing and attended church. That same weekend, Taylor was spotted interacting with Ethel Kennedy.
To no one's surprise, an insider confirmed Conor and Taylor's relationship to Us Weekly in August 2012. They also revealed that Taylor was helping Conor grieve the loss of his mother, Mary Richardson Kennedy, who tragically died by suicide in May that year. They shared that Taylor couldn't be happier about the relationship, and even the Kennedys shared this sentiment. Things were going so well that Taylor decided she wanted to stay close to the Kennedy family home in Hyannis Port, so she bought a $4.9 million house near the Kennedy compound.
In his book "The Kennedy Heirs," J. Randy Taraborrelli wrote that Taylor's house-buying decision was slightly unsettling to Conor since it happened a mere six weeks after they started dating. He claimed that while Conor was fond of Taylor, he felt things were moving too fast. Their relationship got more awkward from then on, because soon after the pair crashed Kyle Kennedy and Liam Kerr's wedding in August 2012.
Their relationship only lasted a few months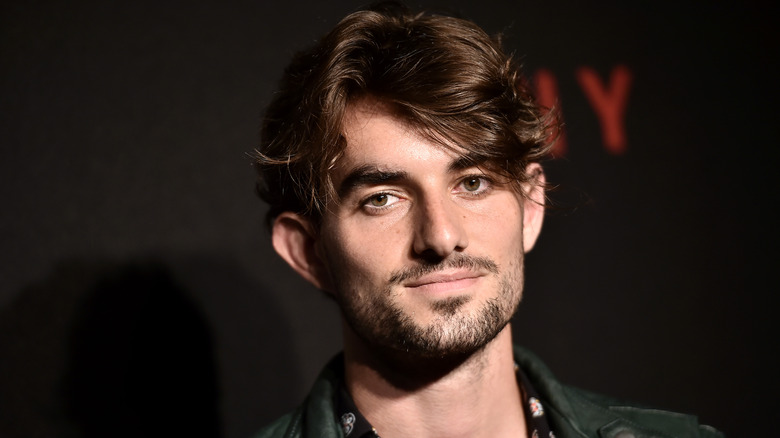 Steven Ferdman/Getty Images
Kyle Kennedy's mother, Vicky, told the Boston Herald that Taylor Swift and Conor Kennedy messaged to ask if they could attend the wedding despite not RSVP'ing. Vicky strongly urged them not to come because Taylor's arrival would steal the show away from the bride. However, the couple showed up anyway, and as Vicky expected, Taylor's presence was all anyone could talk about. Taylor was asked to leave, but she reportedly stayed on anyway.
Later, Taylor explained her side of the story to Us Weekly, saying, "I think that story was based on the biggest misunderstanding, 'cause I would never knowingly show up somewhere that I thought I wasn't invited to. And I would never want to upstage anybody." Despite the couple's best efforts, their romance didn't last very long after that incident, and by October 2012, they'd called it quits. A source told Us Weekly that Conor and Taylor left things on good terms and explained that the split was a result of distance and scheduling conflicts. In March 2013, Swift bid a final farewell to her good memories of Conor by selling her Hyannis Port home for $5.5 million.
Like most songwriters, Taylor writes many of her songs based on her personal life, so she added a few nods to Conor in her album "Red." "Everything Has Changed" details how Taylor's life changed for the better after meeting Conor. The song's liner note, "Hyannis Port," makes the muse obvious. Meanwhile, "Begin Again" describes how Taylor found love in Conor after a bad breakup with Jake Gyllenhaal.