How Cher Got Dragged Into Her Son Elijah Allman's Messy Divorce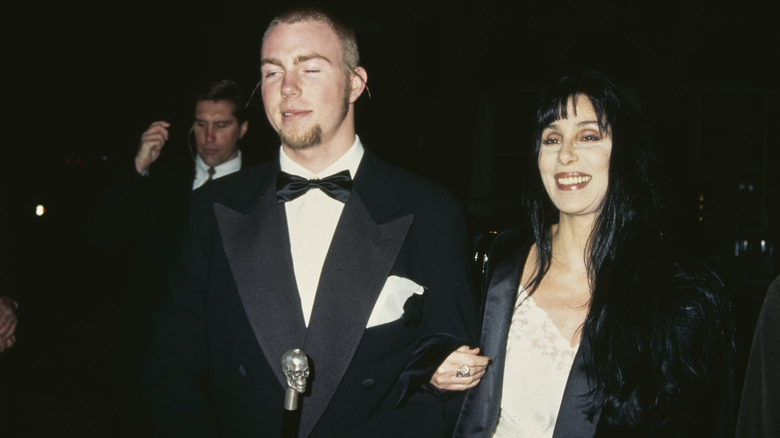 Vinnie Zuffante/Getty Images
Cher has made a stunning transformation over the years, and though she may be dealing with her own relationship drama with her rumored on-again, off-again boyfriend Alexander "AE" Edwards, the legendary star has been dragged into the messy divorce between her son Elijah Allman and his ex-wife Marieangela King. The two wed in 2014 after a brief engagement. Sadly, they chose to separate in April 2020, and in 2021, they filed for divorce. Things seemed to be ending amicably between the pair, who cited "irreconcilable differences." However, two years later, they continue to battle it out, with King now hurling accusations at her soon-to-be ex-mother-in-law.
According to King, who is also a singer, Cher had Allman taken against his will for a short while in 2022. While the "Believe" star has not commented on the wild claim, King has reportedly documented the incident in a court filing. It's unclear how this statement relates to the split, but King is clearly unhappy about what went down.
Marieangela King claims Cher sent men to kidnap Elijah Allman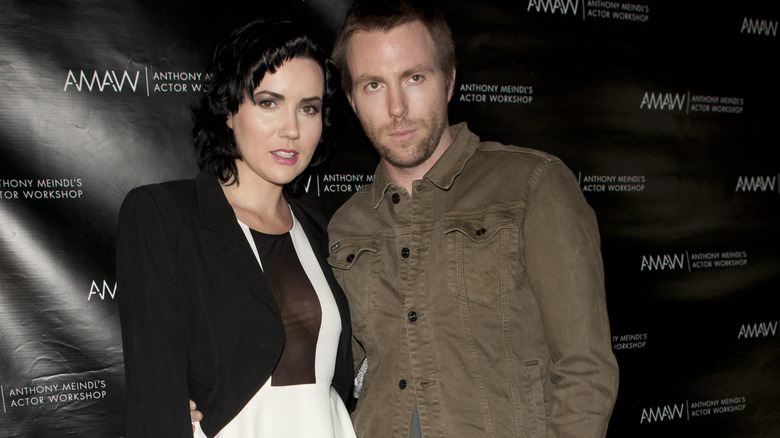 Michael Bezjian/Getty Images
Court documents have surfaced from December 2022 claiming that Cher ordered four men to kidnap Elijah Allman from a New York hotel. His wife, Marieangela King, made the accusations, arguing that on November 30, 2022 — their wedding anniversary — they were attempting a reconciliation. They'd been in the city for 12 days before the alleged kidnappers showed up, confirming that Allman's mother had sent them. He eventually complied, though King says she was left in the dark about the ordeal. "I am currently unaware of my husband's well-being or whereabouts. I am very concerned and worried about him," King said in the December 2022 filing.
The identity of the men in question has not been made public. However, King did acknowledge that she learned they were there to escort Allman to a treatment facility. Her husband has long struggled with heroin addiction, which has led to several stints in rehab.
Cher and Elijah Allman haven't always been close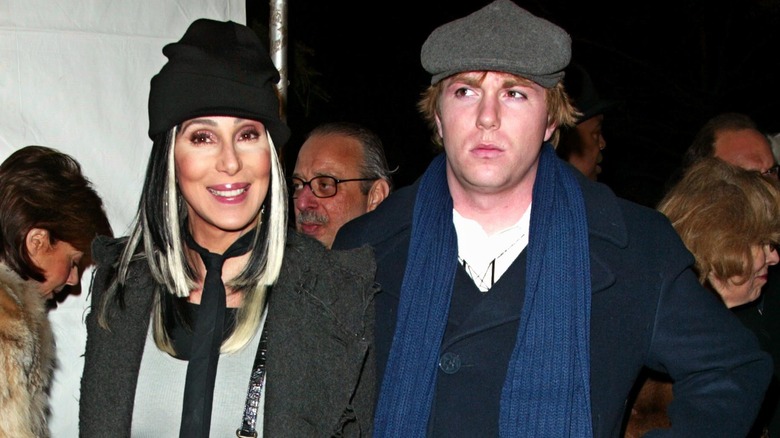 Jim Spellman/Getty Images
Though Cher may have taken drastic measures to get her son some help, the two have not always been close. When Elijah Allman tied the knot with his now-estranged wife, Marieangela King, they chose not to invite Allman's superstar mother to the wedding after she failed to congratulate them. Allman told the National Enquirer in February 2014 that he and King lived with Cher briefly, but after a falling out, they left. It seems their relationship was strained from that point. He told the outlet, "I've always been the black sheep of my family. We have lots of ups and downs, and now isn't the best time." Allman also doesn't have a close connection to his brother, "Bold and the Beautiful" actor, Chaz Bono.
Despite their past friction, Cher is determined to help Allman get back on his feet. In October 2023, insiders told RadarOnline that the vocalist was terrified that her son might lose his life to addiction. Thankfully, he is once again in a medical center trying to kick his habit. With such strong feelings, it's no wonder why Cher sent interventionalists to take Allman to treatment. That information, though, was probably not something Cher wanted to make public.