Prince Harry & Meghan Markle's NYC Disaster Looms Large Over Their Return For Archewell Event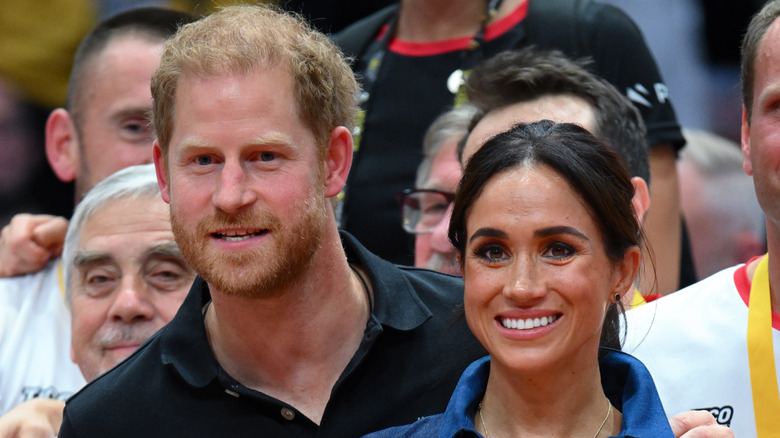 Karwai Tang/Getty Images
The Duke and Duchess of Sussex will be back in the United States on October 10, and the world is watching with curiosity on how their trip will play out. The couple are hosting "The Archewell Foundation Parents' Summit: Mental Wellness in a Digital Age" event, in honor of World Mental Health Day. Both Prince Harry and Meghan Markle have been open about being in therapy, and their Archewell Foundation has been supportive of mental health awareness since its inception.
The summit will take place in New York City, marking the first time the royal duo has visited the metropolis since May 2023, when Prince Harry and Meghan attended Ms. Foundation's 2023 Women of Vision Awards. While it was a celebratory occasion, with Meghan receiving the "Woman of Vision" award, the evening ended on a much more somber note.
As the couple drove away, with Meghan's mother also in the car, they were followed by a group of paparazzi through the streets of the city. Ultimately, no one was hurt during the chase, but the incident caused quite a stir for everyone involved. In the days that followed, the couple were alternately accused and defended, believed and disbelieved, and dragged in and out of the chaos surrounding the events of the evening. 
Will there be another car chase? And will it really be a chase?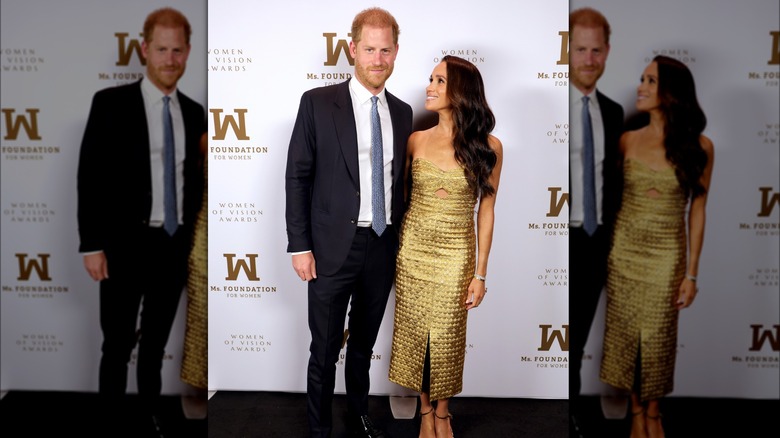 Kevin Mazur/Getty Images
The Archewell Foundation has been supportive, but this New York City summit marks the first in-person event for the organization, and it's a can't-miss for the Duke and Duchess of Sussex. While the event is garnering the publicity it deserves, accompanying it are flashbacks to Prince Harry and Meghan Markle's paparazzi car chase five months ago. 
Days after the incident, Chris Sanchez, a member of the Sussex's security team, shared details with CNN. "What we were dealing with was very chaotic. There were about a dozen vehicles: cars, scooters, and bicycles," he described. "It could have been fatal. They were jumping curbs and red lights." A Sussex spokesperson also noted the chase lasted over two hours and included near-collisions with cars, pedestrians, and police officers. 
However, contradictory reports led some to believe the whole thing was nothing but a publicity stunt. Police sources revealed there weren't a dozen paparazzi, there was nothing high-speed, and no one appeared to be in danger. NYC cab driver Sukhcharn Singh, who briefly drove Prince Harry and Meghan at one point in the journey, also downplayed the severity of the situation while they were in his cab. "I think that's all exaggerated," he told BBC. He also shared details about the paparazzi, noting, "They stayed on top of us, that was pretty much it. It was nothing more. They kept their distance." The looming question: What royal drama will unfold this time around in The Big Apple?