Who Is Cailee Spaeny, The Actor Playing Priscilla Presley?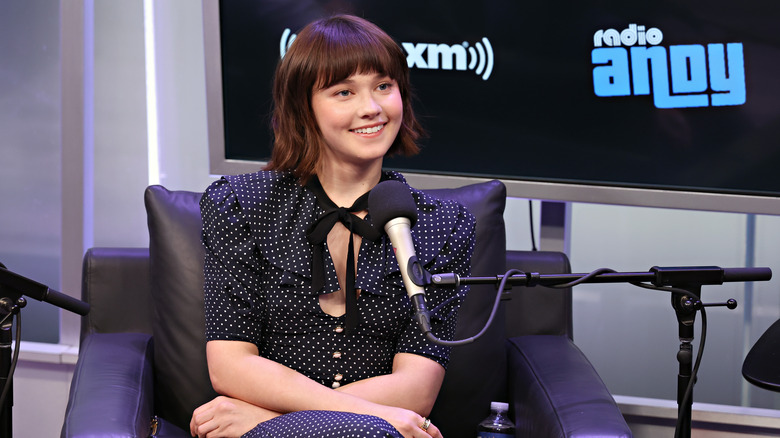 Cindy Ord/Getty Images
Sofia Coppola's latest film, "Priscilla," candidly portrays all the things you never knew about Priscilla Presley. While the movie has put the spotlight back on Presley herself, critics are raving over its lead star — Cailee Spaeny. Starring opposite Jacob Elordi, who's been experiencing his own rise to fame after starring in "Euphoria," Spaeny's performance has caught everyone's eye. Roger Ebert praised her nuanced, subtle portrayal of Elvis Presley's wife throughout all stages of her life; it's no surprise then that she won the Best Actress Award at the 2023 Venice Film Festival at just 25 years old, officially making her mark on the entertainment industry.
Though the "Priscilla" hype has got people talking about her for what seems like the first time, this isn't her first rodeo. Born in 1998 in Springfield, Missouri, Spaeny has been involved in the arts in some capacity since her teen years, slowly climbing her way to the top. From the stage to the screen, the multitalented actress has everyone talking. So, who is she?
Cailee Spaeny's short-lived music career
Before her pivot to acting, Cailee Spaeny was a teenage pop singer trying to get her music career off the ground. She was signed by Future Town Music, an LA-based independent record label. Unfortunately, it seems like she's only officially released two songs — but they're definitely worth listening to, especially if you're a big fan of Spaeny's. One of her songs, called "Fallin," was released in 2016, and garnered over 39,000 views on YouTube. It's currently the only video up on her YouTube channel.
Luckily, it's not the only song of hers that's out there. The music video for her 2015 song "Young Love" can be found on her Facebook. However, it's been made private on YouTube. She doesn't seem to have any other songs available online. If her career history is any indication, she's moved on and found her true passion in acting. 
Cailee Spaeny's passion for acting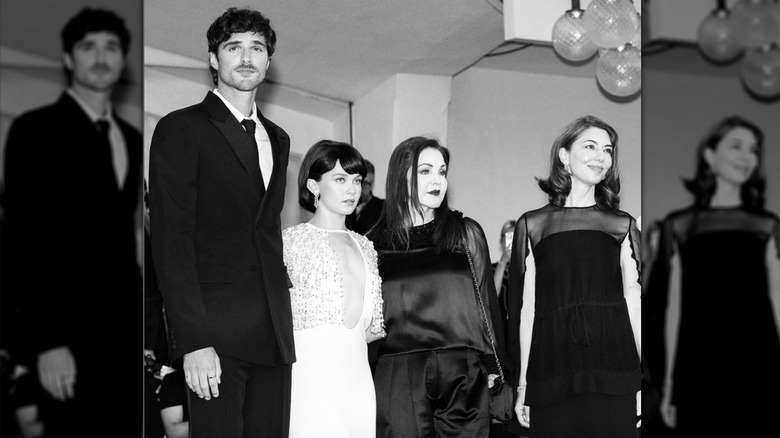 Cailee Spaeny's acting history has proven her to be a versatile performer with huge potential. Prior to her 2016 screen debut, she acted in local plays at the Springfield Little Theatre in her Missouri hometown. She even played Ariel in their 2013 to 2014 production of "The Little Mermaid Jr." Soon after, she tried her hand at acting in short films, starring in the crime thriller "Counting to 1000." Two years later, she played Amara Namani in 2018's "Pacific Rim: Uprising," a 15-year-old who works with giant robots to fight against monsters of equally colossal size. The action fantasy is not like "Priscilla," which just proves her versatility.
2018 turned out to be a busy year for Spaeny. In addition to the "Pacific Rim" sequel, she starred in "Bad Times at the El Royale" and "On the Basis of Sex" as Ruth Bader Ginsburg's daughter, Jane. She's acted in a variety of films since then, including "The Craft: Legacy" in 2020 and most recently (prior to "Priscilla") "How It Ends" in 2021.