Inside Jacob Elordi's Rise To Fame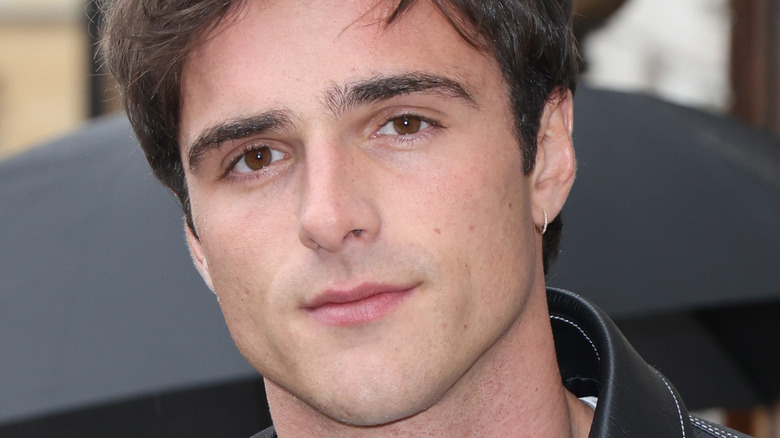 Tim P. Whitby/Getty Images
Heartthrob Jacob Elordi is best-known for his role as Nate Jacobs on "Euphoria" — but while the actor found mainstream fame rather quickly, his career didn't start with the hit HBO show. Elordi has a pretty great American accent, so casual fans may be surprised to learn he's actually an Aussie. Unsurprisingly, the star got his start in his home country. According to the Daily Mail Australia, Elordi first became interested in the big screen after seeing another Australian actor, the late Heath Ledger, in "The Dark Knight." The youngster, who was just 13 years old at the time, quickly became obsessed with all things TV and film. "He loved the theater. He devoured films. He devoured books about films," Elordi's dad told the outlet. 
Per IMDb, Elordi put his talent and his knowledge of acting to good use when he scored roles in shorts "Carpe Liem" and "Max & Isoefa," though it wasn't until he snagged the lead in the 2017 film "Swinging Safari" that he found real success. It was the recognition of this film that convinced the budding star to make the move to Los Angeles, where he would grow to become a hot commodity in Hollywood.
Jacob Elordi's career is just getting started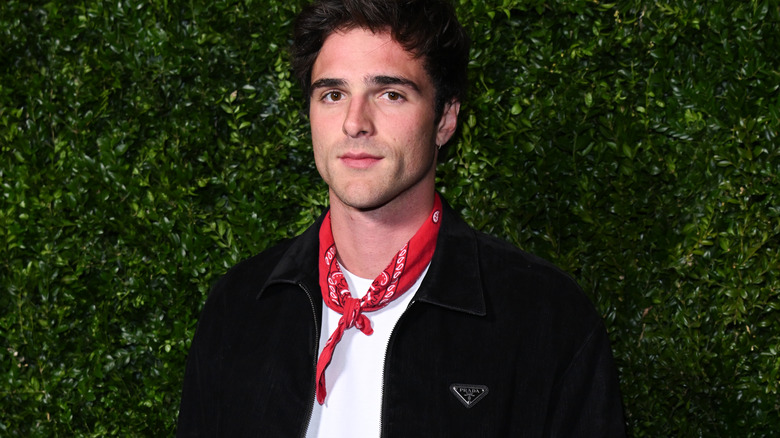 Jeff Spicer/Getty Images
After making his big move stateside, Jacob Elordi found mainstream success when he landed the role of Noah Flynn in Netflix's "The Kissing Booth." The film was an instant hit, spawning sequels "The Kissing Booth 2" and "The Kissing Booth 3," all of which put Elordi on every tween's radar. "The Kissing Booth" helped pave the way for more critically-acclaimed work, like "Euphoria." Per IMDb, Elordi has also appeared in "The Mortuary Collection," "The Very Excellent Mr. Dundee," and "Deep Water."
At just 24 years old, as of this writing, it's clear that Elordi has experienced meteoric fame — especially for an actor who only recently broke into the American market. That said, he's always had plenty of self-confidence, as his father told The Daily Mail Australia. "Jacob always had this very strong self-belief but of course as parents you try to be pragmatic and we were very pragmatic," Elordi's proud dad told the outlet. Even so, "[Jacob] always knew what he wanted to be. And as his father there was a time I said to him 'Mate, acting is a one-in-a-million kind of situation. And he said to me 'Well why can't that one be me? Why can't I be that one in a million?'" It's an inspiring take from an actor who seems to be just getting started in Hollywood.