Phoebe Dynevor's Big Break On Bridgerton Almost Didn't Happen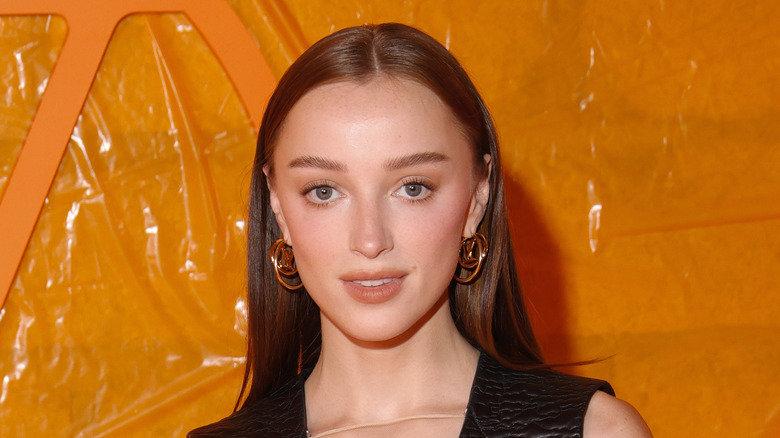 Julien M. Hekimian/Getty Images
It's notoriously hard to make a big break in Hollywood. Passionate actors move to Los Angeles from all over the world with hopes of becoming movie stars. But for many of these hopefuls, these dreams are nearly impossible to achieve. Even some of today's brightest stars weren't sure about their future. This was certainly the case for Phoebe Dynevor, whose breakout role as Daphne in "Bridgerton" came at a critical moment in her career.
In an interview with Elle, Dynevor opened up about how she had begun to lose faith in her acting journey shortly after relocating to Los Angeles. Unable to book any major gigs, the British actor was prepared to move back to London. She had already gotten her travel plans together when her agent snagged her an audition for Netflix's "Bridgerton."
Of course, the rest is history: Dynevor became the leading lady in one of Netflix's most-watched series of all time. She said that going into the role of Daphne Bridgerton, she never imagined fame as an outcome. "I don't think there was a period of my life as an actress when I thought about fame," Dynevor told the outlet. "My only goal was to work as an actress and not have to have any other jobs. And so I just didn't expect it to change my world in the way that it did."
Phoebe almost quit after her career didn't take off in the US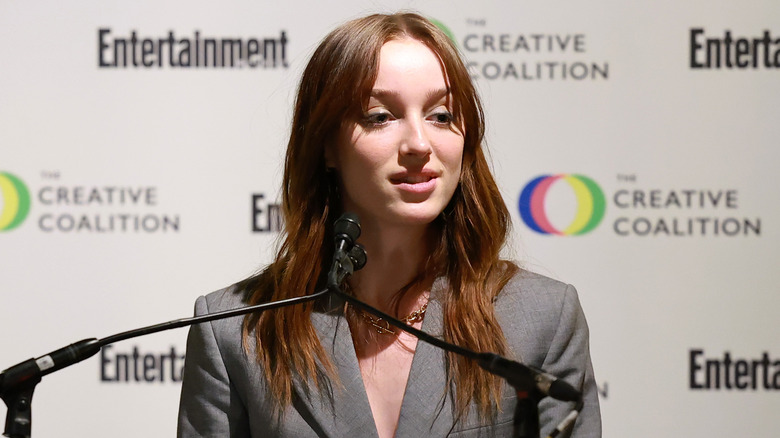 Arturo Holmes/Getty Images
Across the pond, Phoebe Dynevor was relatively known for her roles in period dramas such as "Waterloo Road" and "The Village." But in order to grow her career, she had to break into the American market. She landed her first recurring role on U.S. television alongside Hilary Duff in "Younger" in 2017. Despite this success, Dynevor felt like her Hollywood career was stuck at a standstill in the years following. By 2019, she had already prepared to return to her native England.
After snagging her major role in "Bridgerton," Dynevor quickly realized how much off-set preparation it required. "Bridgerton" was a period romance similar to the historical dramas she had acted in before, but the scale of the production was something the actor had never experienced. Dynevor was given six weeks to master the Regency-era skills necessary to portray Daphne Bridgerton.
"As my schedule came in, horse riding on Monday and piano lessons on Tuesday and etiquette training. I was like, 'Oh, okay. This is kind of crazy,'" she recounted to Harper's Bazaar. After "Bridgerton" was released on Netflix in 2020, viewers worldwide were taken with the young debutante. Dynevor was quickly thrust into the spotlight as a breakout star, which meant that her professional and personal life was under new scrutiny.
Phoebe wasn't prepared for a public relationship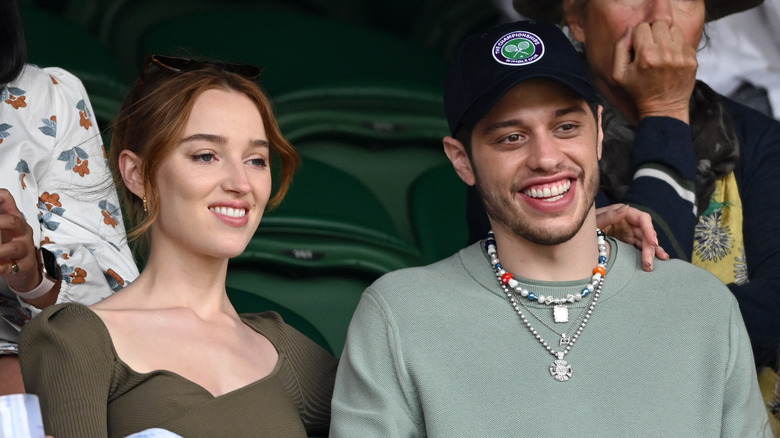 Karwai Tang/Getty Images
After two seasons and a spin-off, "Bridgerton" is revered for the undeniable chemistry between the show's gorgeous leads. This all started in season one, as Phoebe Dynevor acted opposite Regé-Jean Page, who portrayed the smoldering Duke of Hastings. Dynevor and Page's on-screen tension naturally led eager "Bridgerton" fans to probe about their real-life relationship.
While the two have never dated officially, an interest in Dynevor's personal life didn't stop there. She began dating SNL actor Pete Davidson in early 2021, just months after 'Bridgerton" was released. Their short-lived relationship took place before the comedian famously began a relationship with Kim Kardashian. As the lead in one of the year's hottest television shows, dating Davidson put Dynevor on the paparazzi's radar.
Even though they only dated for six months, Dynevor said navigating her newfound fame and invasive photographers was difficult. "It just goes back to being naïve — I didn't think anyone would care," Dynevor explained to Elle. "I was just being a young woman and dating and somehow that provokes a conversation... You realize, 'Oh, I can't live my life in the way that I used to. I have to keep my cards slightly closer to my chest.'"