Why Kate Moss Hated Working With Mark Wahlberg On Their Infamous Calvin Klein Shoot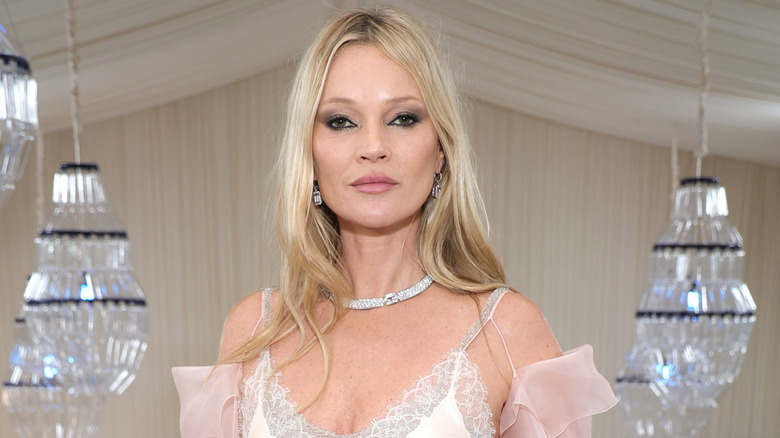 Kevin Mazur/mg23/Getty Images
Brooke Shields helped cement Calvin Klein's signature jeans in fashion history in 1980 in a now infamous ad. When she was just 15, she shot a black-and-white commercial for the designer, wearing a pair of skin-tight jeans and uttering the soon-to-be-famous phrase, "You wanna know what comes between me and my Calvins? Nothing." 
A few years later, Calvin Klein shot another black-and-white commercial, this time featuring Mark "Marky Mark" Wahlberg and model Kate Moss. The focus was on the designer's underwear brand, and Wahlberg wore a pair of skin-tight boxer briefs. Gazing at Moss' topless figure, he twisted Shields' words and declared, "Now that could definitely come between me and my Calvins."
Just as Shields' commercial caused a sensation, so, too, did the '90s version. Wahlberg, known only as a rapper and singer at that point, had a reputation for wearing low-slung jeans that showed off his underwear, getting into fights, and for being not-so-respectable toward women. Moss was a relatively unknown teenage model doing her first big designer campaign, sometimes wearing nothing but a pair of white cotton Calvin Klein panties. In addition to the filmed advertisement, there were also print ads and photographs of Moss sitting in Wahlberg's lap as his hands cupped her bottom. Despite launching the young model's career into the stratosphere, Moss doesn't have fond memories of the campaign. Years later, she shared she felt objectified and was uncomfortable during the shoot. 
Kate Moss said she 'had a nervous breakdown'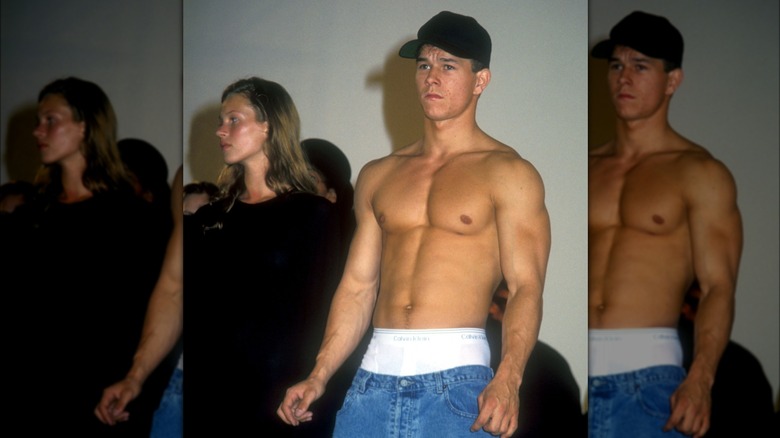 Barry King/Getty Images
Thirty years after the Calvin Klein underwear ads hit airwaves and glossy magazines, Kate Moss reflected on her experience, telling the "Desert Island Discs" podcast her memories of that particular campaign weren't all warm and fuzzy.
Like Brooke Shields before her, Moss was just a teenager when she stepped in front of the cameras for her Calvin Klein ad. When asked if she felt objectified, the model candidly responded, "Completely. And vulnerable. And scared. And I think they played on my vulnerability." She also noted her inexperience at the time was probably a bonus. "I was quite young and innocent; Calvin loved that."
Her 2022 podcast interview wasn't the first time Moss talked about her issues starring in the ad with Mark Wahlberg. In 2012, she shared with Vanity Fair her state of mind while in the throes of shooting. "I had a nervous breakdown when I was 17 or 18, when I had to go and work with Marky Mark and [photographer] Herb Ritts," she recalled. "It didn't feel like me at all. I felt really bad about straddling this buff guy. I didn't like it. I couldn't get out of bed for two weeks. I thought I was going to die."
Mark Wahlberg had no idea Kate Moss had issues with the shoot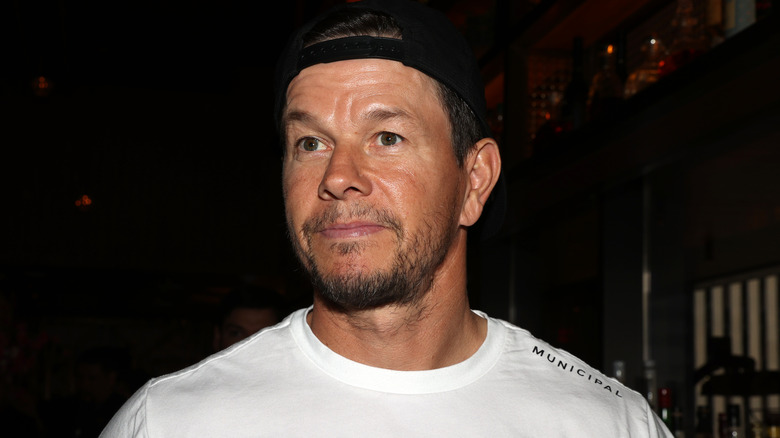 Shareif Ziyadat/Getty Images
Despite Kate Moss openly sharing her dislike of the famous Calvin Klein underwear ad she shot with Mark Wahlberg, when asked about his relationship with Moss during a 2020 interview with The Guardian, the actor seemed to be unaware there was any tension happening then, or years later. When he was told of her reactions, he acknowledged, "I think I was probably a little rough around the edges ... But I've seen her and said hello. I think we saw each other at a concert here and there, we said hi and exchanged pleasantries."
To be fair, Moss hasn't always been completely negative about her time with the legendary Marky Mark. In 1993, when the ads were still in circulation, the model noted there was nothing sexual going on between the two during the shoot, despite what the cameras caught on film. "We weren't each others types," she admitted to i-D.
And in 2017, she told W that while she was nervous to shoot her first campaign with Calvin Klein and the famous Marky Mark, she didn't have a whole lot of interaction with the rapper behind the cameras. "It was a different, whole Hollywood thing. He didn't talk very much. But he was a nice guy."