The Truth About Brooke Shields' Calvin Klein Ad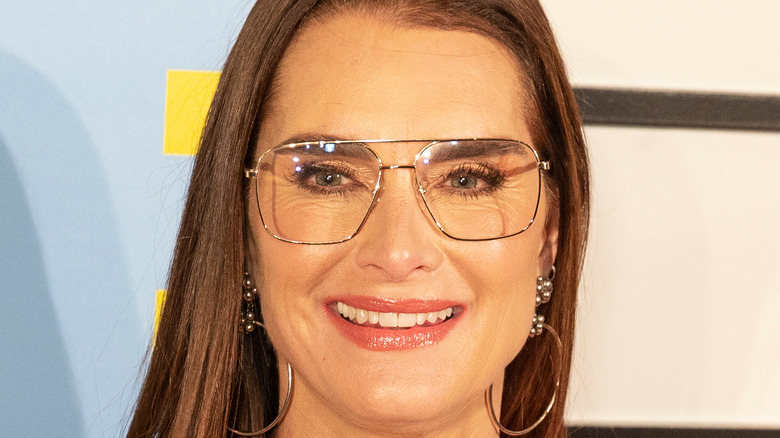 Lev Radin/Shutterstock
The year was 1980, the model was 15 years old, and her long legs were everywhere. Brooke Shields burst onto the pop culture scene when she modeled a pair of perfect Calvin Klein jeans, uttering those iconic words in the now-legendary television commercial: "You want to know what comes between me and my Calvins? Nothing" (via Vogue).
From that moment on, Shields was a household name and would remain so more than 40 years later. She had already appeared in the movie "Pretty Baby" at age 12 (via The Famous People) and started modeling at 11 months old, becoming known as the Ivory Snow Baby (via Christian Science Monitor), before she ever became the Calvin Klein jeans girl. But that one classic ad campaign catapulted the long-legged tall teen into stardom and she never looked back, soon appearing in a series of movies including the coming of age dramas "The Blue Lagoon" and "Endless Love," as well as the children's comedy, "The Muppets Take Manhattan" (via IMDb).
So, what is Brook Shields up to these days?
Brooke Shields is still modeling for Calvin Klein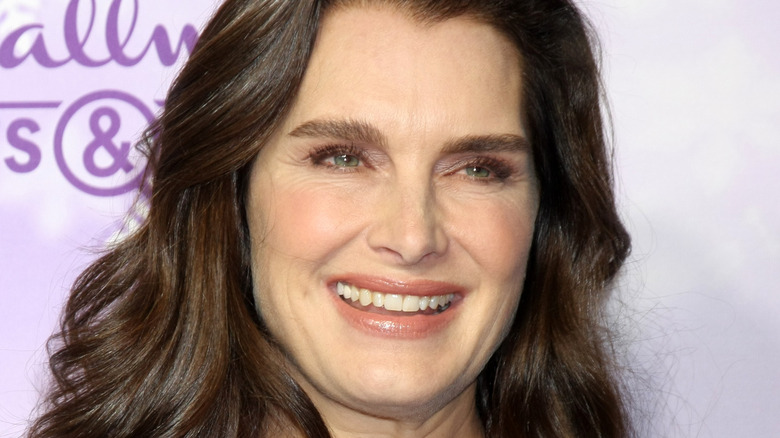 Kathy Hutchins/Shutterstock
Now in her 50s, Brooke Shields doesn't forget where she came from and what gave her the fame that's allowed her to live a comfortable life both in and out of the spotlight. Shields took a break from acting after graduating high school to join the Ivy League and attend Princeton University where she earned a degree in French Literature in 1987, according to The Famous People. By 1996, she seemed to begin her career again when she starred in the NBC comedy "Suddenly Susan," which ran for 4 seasons.
In 2017, the mom of two revisited her Calvin Klein past, showing off her 6-feet tall (via Insider), perfectly trim and healthy body in Calvin Klein underwear in an issue of Social Life, previewing the photoshoot on her Instagram page. She captioned the photo, "Reunited with #MyCalvins."
According to Entertainment Tonight, she told Social Life that she was proud to once again model for Calvin Klein, but this time as an adult. "We shouldn't just see 15-year-old bodies," Shields said. "I don't want a 15-year-old body. I don't want to look like a little boy. I have curves, and I've worked on my strength."