Queen Elizabeth's Biggest Fear She Had Before Her Death Is Truly Heartbreaking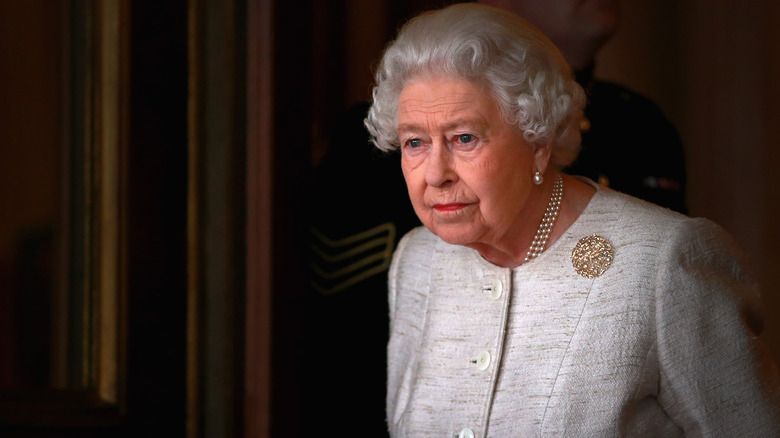 Chris Jackson/Getty Images
During her record-breaking 70-year reign, Queen Elizabeth II never broke her vow to the British Commonwealth to devote her life to its service. She was a dedicated and courageous leader through the most turbulent times in both Great Britain and the wider world. She endured the divorces of three of her children, the death of her ex-daughter-in-law, Princess Diana, the passing of her beloved husband, Prince Philip, and the embarrassment of Prince Harry's royal tea-spilling. 
Yet nothing seemed to faze or even panic her, at least not publicly. In fact, ascending the throne actually helped Her Majesty overcome her initial jitters over becoming a young monarch. Royal author Bryan Koslowski once quoted the queen as telling a friend, "I don't know what it is — but I have lost all my timidity somehow in becoming sovereign," (via Marie Claire).
It seems incredible that a woman who lived through wars, labor strikes, and even a devastating fire at Windsor Castle could be afraid of anything at all. But like all of us, the long-reigning monarch did have some private fears, and two in particular are surprisingly relatable. One was a concern over missing opportunities for family connections, while the other was a worry over not being seen for who she really was without all the pomp and circumstance. 
The queen will never see her great-grandchildren grow up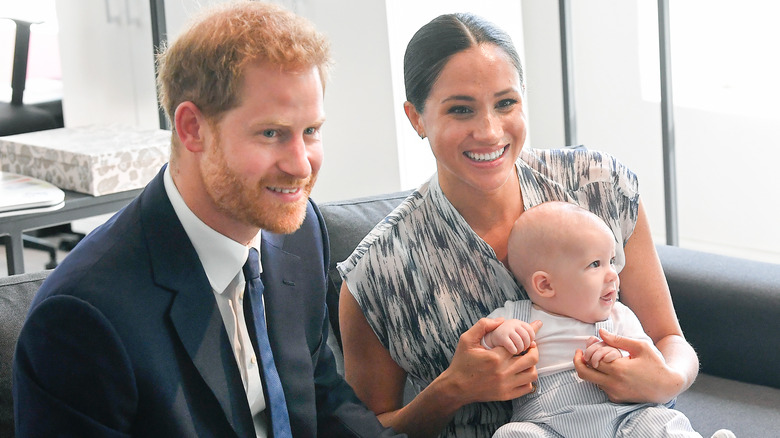 Pool/samir Hussein/Getty Images
The late Queen Elizabeth II was a proud mother of four, grandmother of eight, and great-grandmother of 13. She was fortunate enough to see most of her grandchildren grow into adulthood, most notably William, Prince of Wales, and Prince Harry, Duke of Sussex. Through official events and family gatherings at Balmoral and other royal residences, the queen was able to make fond memories with her extended family, including Prince George, now second in line to the throne. However, this wasn't the case with two of her youngest great-grandchildren. 
Harry and Meghan Markle, Duchess of Sussex, stepped back from the royal family and their palace roles in January 2020, just months after their son, Archie, was born. The Sussexes' move to California further distanced them physically and emotionally from the rest of The Firm. And, as a source told Us Weekly at the time, "The queen's worst fear is that she may never see Archie again." They added that the queen was devastated about the possibility of not being able to bond with the young prince-to-be. Sadly, her fears largely came true. 
Between the isolation of the COVID-19 pandemic and Harry's accusations against the family, Hello! magazine reports that the queen only ever saw Archie in person twice before her death, and his little sister, Lilibet, just once. Her thirteenth great-grandchild was born after her death; Princess Eugenie and her husband, Jack Brooksbank, welcomed their second son, Ernest, in June 2023.
The queen also feared anonymity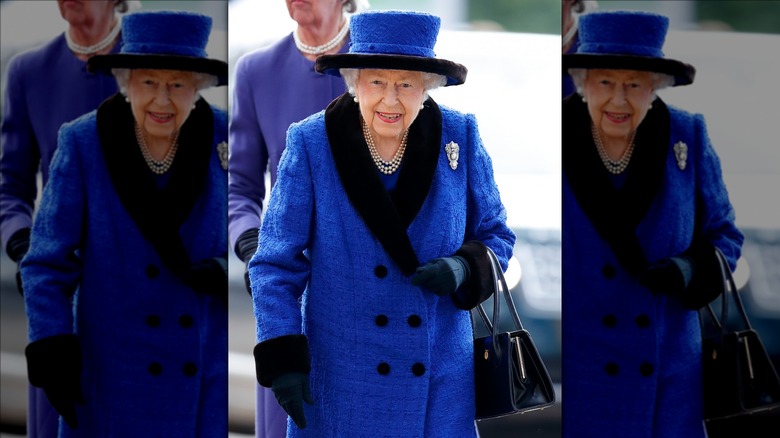 Max Mumby/indigo
Any grandparent can understand Queen Elizabeth II's concerns about being absent from the lives of two of her great-grandchildren. But Her Majesty had another, more surprising worry related to her own identity. In 2019, three years before her death, royal biographer Robert Hardman told Express that the beloved monarch had a secret fear of being mistaken for just another elderly lady on the street (albeit a beautiful and regal one, of course). To ensure she would always stand out in a crowd, the queen began wearing bright colors for all her public appearances, most notably shades of her favorite color, blue. 
According to Hardman, she reasoned, "I can't wear beige because people won't know who I am. And I have to be seen to be believed." The queen was known to favor coat dresses over regular frocks or pantsuits. She firmly believed it was unseemly for a royal woman to take off a coat in public, so Angela Kelly, her trusted long-time assistant and dressmaker, made sure the queen had plenty of vibrantly colored coat dresses to choose from (Catherine, Princess of Wales, notably continued this tradition). Her Majesty typically topped off her look with a matching broad-brimmed hat, the better to be seen even from the back of a crowd. 
In truth, however, Queen Elizabeth needn't have worried about going unnoticed. With or without a crown or a vivid violet ensemble, she was a force of nature whose indomitable spirit shone through wherever she went.