Why Robert Pattinson Doesn't Talk About His Romance With Suki Waterhouse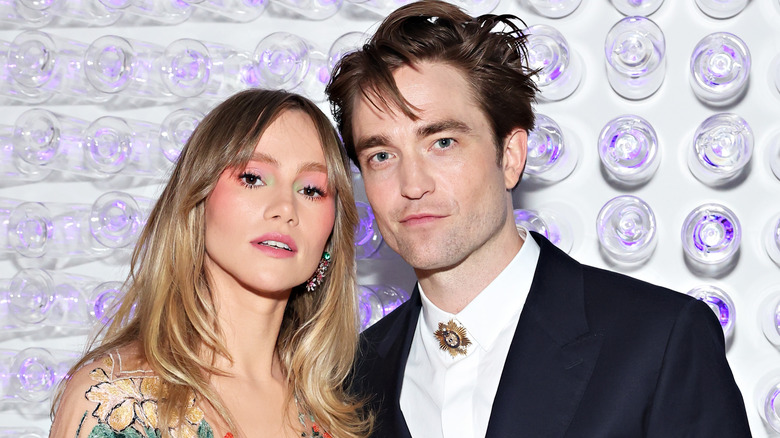 Cindy Ord/mg23/Getty Images
As one of the most recognizable actors of our time and the idol of perhaps the biggest teenage fandom to have ever existed, it's no surprise that Robert Pattinson's love life is of much interest to his fans. Ever since he became a global phenomenon with his performance as Edward Cullen in "The Twilight Saga," Pattinson has had his relationships metaphorically scrutinized under a microscope. 
If you were around in 2009, you would have heard the sound of millions of "Twilight" fans squealing in unison. This was the year that Pattinson and his costar Kristen Stewart (Bella Swan) were rumored to have started dating, as confirmed by "The Twilight Saga" director Catherine Hardwicke (per E! News). The public was privy to seemingly all the ups and downs of that relationship and Pattinson's one that followed with singer FKA Twigs. 
Since then, Pattinson has been more on the private side when it comes to his romantic partners. He's now in a long-term relationship with model and actor Suki Waterhouse, though most of us didn't realize it until their appearance together at the 2023 Met Gala. Pattinson has made it a point to keep his romance with Waterhouse under wraps, and after reading his reason why, you might find yourself agreeing with his choice.
Robert Pattinson values privacy when it comes to his relationship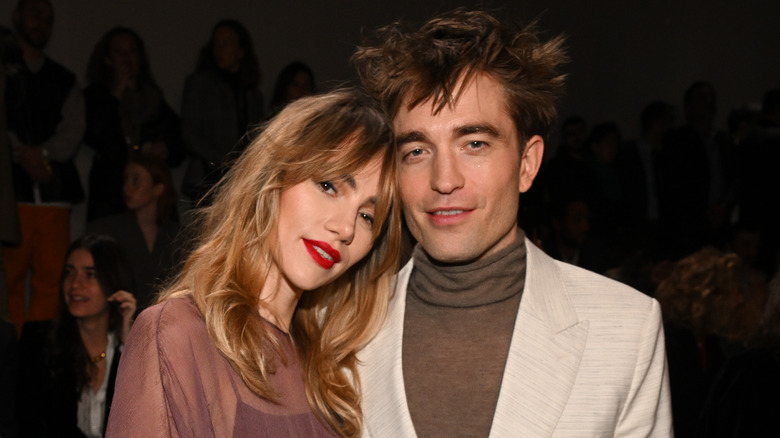 Stephane Cardinale-Corbis/Getty Images
Robert Pattinson and Suki Waterhouse have tried to dodge the public eye since the very beginning. The first time they were spotted together was in 2018, but we think it's safe to say from the couple's romantic smooching that this wasn't their first date — just the first time the rest of us got wind of their romance. E! News obtained photos of the two looking very comfortable together while taking in a rom-com at a London movie theater. Their very chill and traditional date was the total opposite of a camera-filled Hollywood event. They wouldn't take their romance to the red carpet until four years later at the 2022 Dior fall menswear show.
According to Pattinson, his relationship with the star of "Daisy Jones & The Six" is made less intimate when the prying eyes of the outside world get involved. It's for that reason that the actor prefers to keep their romance as private as possible. "If you let people in, it devalues what love is," Pattinson explained to The Sunday Times. "If a stranger on the street asked you about your relationship, you'd think it extremely rude. If you put up a wall, it ends better."
The actor doesn't want their relationship to be a 'performance'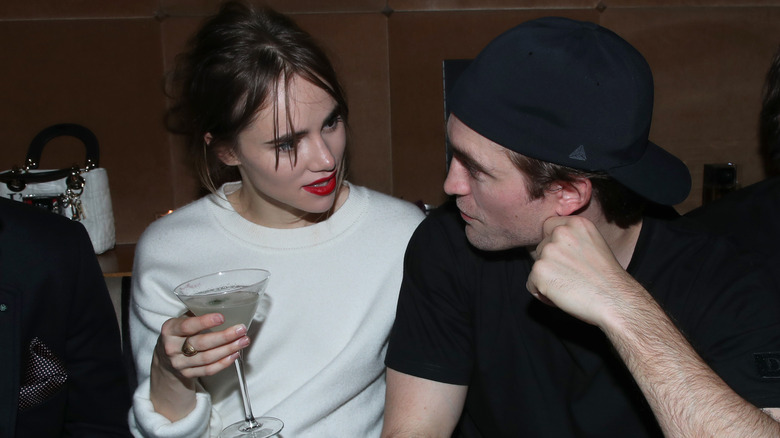 Bertrand Rindoff Petroff/Getty Images
After playing the leading man of "The Twilight Saga" for years, Pattinson is certainly no stranger to how attached fans can get to their favorite celebrity couples. Perhaps his firsthand experience with that aspect of celebrityhood has taught Pattinson to keep his mentioning of girlfriend Suki Waterhouse to a minimum.
In his interview with The Sunday Times, Pattinson alluded to himself and Waterhouse, and other celebrity couples like them, receiving more attention than necessary. "I can't understand how someone can walk down the street holding hands, and it's the same as when I do it and a hundred people are taking your photo," he admitted. 
The "Harry Potter" actor warned that couples who are constantly forced to put on a mask for the camera will begin to feel the pressure. "The line between when you're performing and when you're not will eventually get washed away, and you'll go completely mad," he added.
Keeping their relationship to themselves is working just fine for the power couple. During an appearance on Gillian Sagansky's podcast "Driven Minds" in 2023, Waterhouse revealed that she and Pattinson have moved in together.