Kristen Stewart Opens Up About Her Relationship With Robert Pattinson During Twilight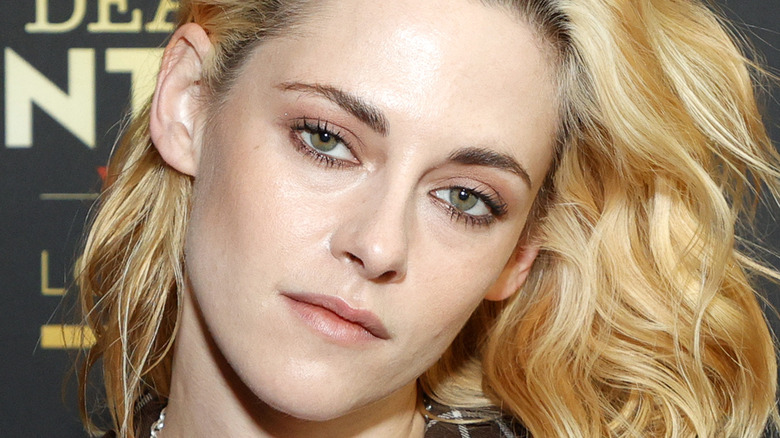 Amy Sussman/Getty Images
Kristen Stewart and Robert Pattinson became household names in 2008 when they were cast as Bella Swan and Edward Cullen in the "Twilight Saga" films. The actors shot to overnight fame thanks to their roles in the adaptation of Stephanie Meyer's young adult novels, and fans went wild over the pair and romance rumors immediately began to fly, per E! Online. Although the duo stayed mum about their relationship, over the years it seemed obvious to fans that they were an item. Finally, in 2010, Wyck Godrey, who produced the franchise's third film, "Eclipse," confirmed that the pair were dating. However, it wasn't until the following year that Stewart and Pattinson spoke publicly about one another, confirming the romance for themselves.
In 2012, fans were shocked when photos of Stewart snuggling up to her "Snow White and The Huntsman" director Rupert Sanders were published. Stewart issued a public apology to Pattinson and the two seemed to split. A few months later they were spotted back together. The two later revealed to have broken up in May 2013 (via Hollywood Life).
Since that time, Pattinson has moved on to have relationships with Dylan Penn, FKA Twigs, and Suki Waterhouse, per Us Weekly. Meanwhile, Stewart went on to date model Stella Maxwell, and is now currently engaged to her girlfriend, screenwriter Dylan Meyer (via The Sun). However, she remembers her relationship with Pattinson fondly.
Stewart reminisces about young romance with Pattinson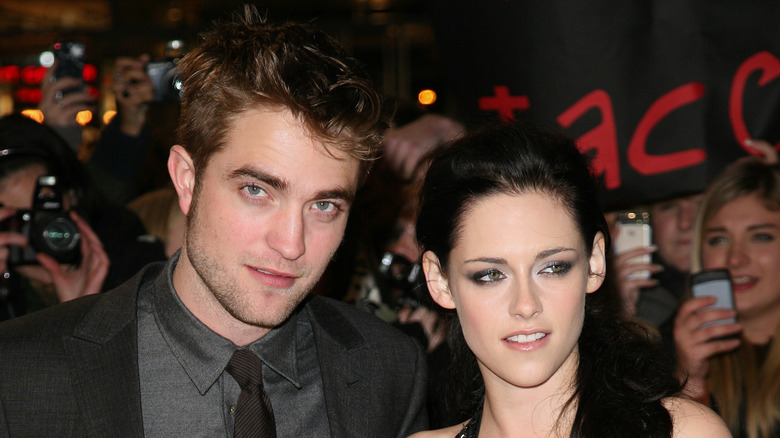 Featureflash Photo Agency/Shutterstock
Kristen Stewart recently opened up about her time filming "The Twilight Saga" movies, and of course her romance with her hunky co-star Robert Pattinson. The "Spencer" actress told The New Yorker that she and Pattinson had chemistry right from the start, and that they were committed to making the movies the best that they could be.
"It was so clear who worked," Stewart said, adding that Pattinson possessed an "intellectual approach that was combined with 'I don't give a f*** about this, but I'm going to make this sing.'" Stewart went on to reveal that her relationship with Pattinson actually helped convey the love that their characters Edward and Bella had for one another. "I was, like, 'Ugh, same,'" Stewart continued. "And, whatever, we were young and stupid and, not to say that we made it so much better, but that's what it needed, and that's what anybody playing those parts needed to feel," she added.
Us Weekly reports that fans have been calling for Stewart and Pattinson to reunite on the big screen, and have even started a petition for her to be cast as the Joker in the sequel to Pattinson's upcoming movie "The Batman." While speaking to Variety, Stewart admitted that she "loved the energy" behind the petition and that she was "down to play a freaky, scary person."
It seems that Stewart and Pattinson have totally moved on from their relationship, but fans can relieve it anytime they want thanks to the "Twilight" films.