How Grey's Anatomy Saved Jeffrey Dean Morgan's Acting Career
Jeffrey Dean Morgan had a memorable run on "Grey's Anatomy." He played heart patient Denny Duquette in nearly two dozen episodes, and he had a love story with Isobel "Izzie" Stevens, played by Katherine Heigl, both in Season 2 when he was alive and then again in Season 5 as a ghost/hallucination. The Denny ghost storyline led to Heigl's least favorite "Grey's Anatomy" scene of all time.
Duquette's death at the end of Season 2, after he'd had a seemingly successful heart transplant surgery and proposed to Izzie is one of the most heartbreaking moments on "Grey's Anatomy," a show that's full of tearjerking plots. And while Morgan playing Duquette gave "Grey's" fans a favorite character, it also gave Morgan a huge boost to his career. The actor went on the YouTube show "Hot Ones," and talked about the impact being on the medical drama had on his life. "Being Denny, where I never got out of bed is why Zack Snyder hired me to be the Comedian [in the "Wathcmen"]. That's how special that was." But it was just a couple of years before his career-making turn as Duquette that Morgan considered quitting acting altogether.
Jeffrey Dean Morgan nearly couldn't handle his makeup for Star Trek: Enterprise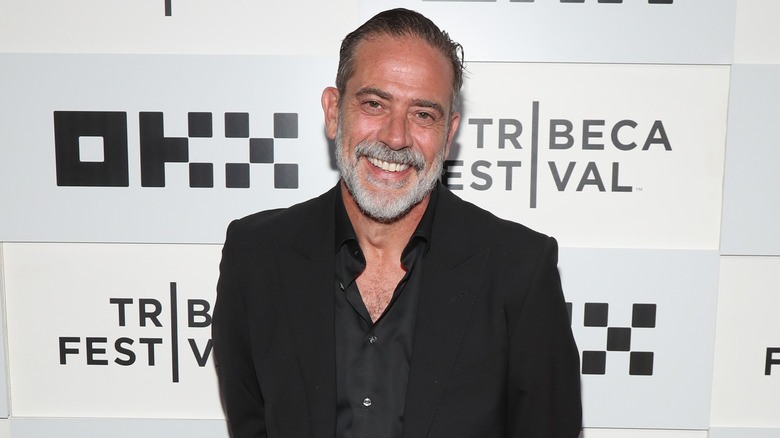 Manny Carabel/Getty Images
A couple of years before his time as Denny Duquette on "Grey's Anatomy," Jeffrey Dean Morgan was in one episode of "Star Trek: Enterprise." And just one episode made him consider quitting acting altogether. He was playing a Xindi-Reptilian, and it involved a full face mask. That's what Morgan had the issue with. On "Hot Ones," he explained just how horrible it was: "It turns out I'm claustrophobic. I had a really hard time doing the makeup process, and I had straws in my nose." It was so stressful for Morgan that shooting that one episode made him question his career. He talked about going home and thinking, "I don't ever want to be an actor again. I was sure that this was just wrong, and it almost made me quit." We're so glad that he stuck with it! We can't imagine "Grey's" without Morgan as Denny.
"Grey's Anatomy" wasn't Morgan's first role by any means, it was the one that gave him freedom to choose what projects he wanted to work on. From what he said about his time on "Star Trek," we're pretty confident that there won't be any roles roles that involve him having to wear a full face mask. We're okay with that — we love to see his megawatt smile.
Jeffrey Dean Morgan was amazed at how much people loved Denny on Grey's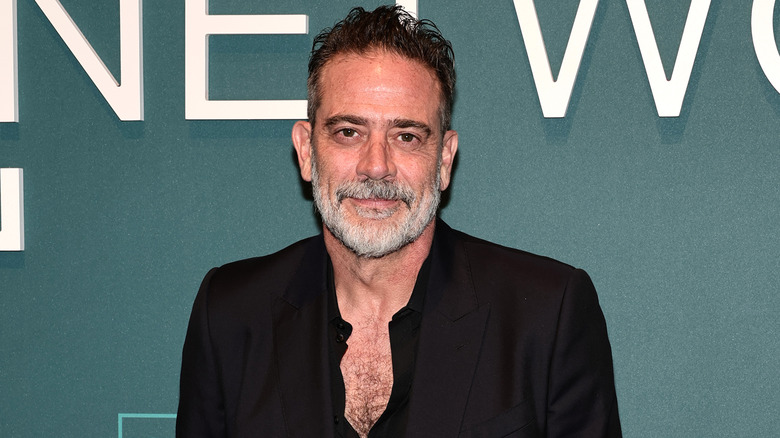 Jamie Mccarthy/Getty Images
In 2006, after Season 2 of "Grey's Anatomy" had aired and Denny Duquette's fate had been confirmed, Jeffrey Dean Morgan told the Los Angeles Times how surprising it was that fans had fallen so in love with his character as his character was falling in love with Izzie Stevens: "No one knew how much the story would take on a life of its own. I don't think even Shonda [Rhimes, the show's creator] knew how the fans would be drawn to the romance. It was pretty incredible."
Rhimes has talked about how much she personally loved Morgan's character. She revealed that even though she and everyone else on the show, including Morgan, knew that his character would be dying at the end of Season 2, it was still emotional to see him go. "When I wrote the script where he died, I cried like a baby," Rhimes said, via Writers Guild Foundation, and she cried more when they did the table read for his final scenes and when they filmed them.
Since his memorable stint on "Grey's Anatomy," Morgan has gone on to be known for his work as Negan on AMC's "The Walking Dead." And if he ever does quit acting, he's got plenty to keep him busy. He and his wife and two kids live on a 100-acre farm in New York's Hudson Valley, complete with alpacas, emus, and cattle.