What Really Happened With Lizzy Savetsky's RHONYC Ousting?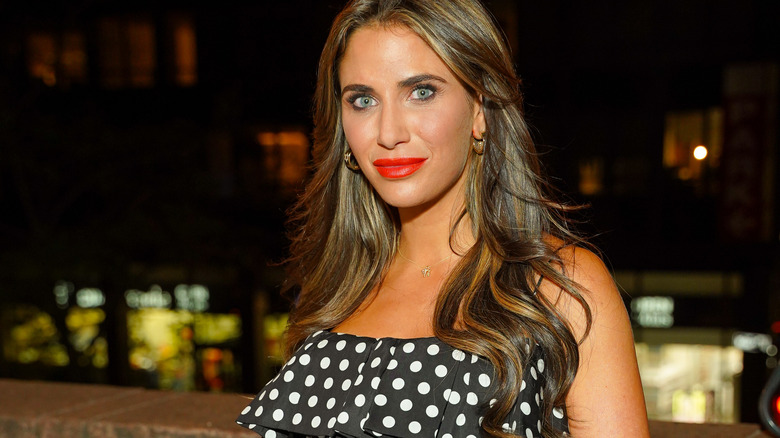 Sean Zanni/Getty Images
The following article includes allegations of antisemitism.
"The Real Housewives of New York City" Season 14 has been filled with drama since the new cast debuted in July 2023. Bravo newcomer Brynn Whitfield has been at the center of several of the conflicts. She battled it out with Erin Lichy in the third episode during their Hampton getaway and had a falling out with former close pal Sai De Silva during filming. Needless to say, Whitfield's outspokenness hasn't always sat right with her castmates. One incident in particular was said to be so severe that Lizzy Savetsky, an original member of the "RHONYC" revamp, stepped away from the series before it even aired.
Savetsky, a matchmaker and mom of three, seemed initially thrilled to join the show. She was once a "Real Housewives of Dallas" hopeful, but once that show was scrapped, she moved to the Big Apple and was eventually asked to become one of the NYC Housewives. Sadly, her experience was less than favorable, and things reportedly came to a head during a nasty spat with Whitfield that was rooted in racism and antisemitism, leading to Savetsky's "Housewives" career ending before it could begin.
Brynn Whitfield reportedly made an antisemitic comment toward Lizzy Savetsky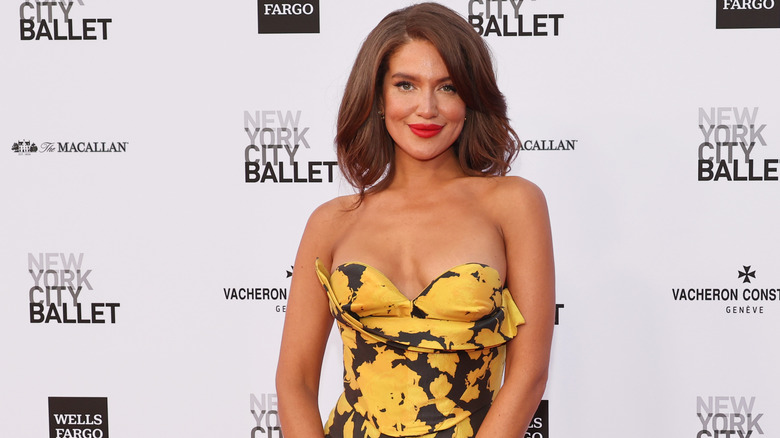 Cindy Ord/Getty Images
The fallout unfolded during the filming in 2022. Sources told Page Six that during a scene between public relations professional Brynn Whitfield and Lizzy Savetsky, the part-time yoga instructor asked the romance guru to find her a good man. While this is Savetsky's occupation, she is an Orthodox Jew who matches Jew singles with other Jews. She reportedly explained to Whitfield that this is due to most people of the Jewish faith wanting to maintain their heritage. Insiders claim this did not sit well with Whitfield, who compared Savetsky to "horrific people [meaning Nazis] who did evil things to your people," infuriating her.
The incident is said to have spilled over into a phone call, which was equally as heated. Allegedly, Whitfield, who is biracial, said the "N-word" on the call while discussing the use of racial slurs with Savetsky. For reasons unknown, Savetsky believed that Whitfield was trying to set her up and was going to tell the showrunners that she'd used slurs during their talk. That is when her husband, plastic surgeon Ira Savetsky, got involved and escalated the situation to producers. However, things turned even uglier when he recounted the call to showrunners and also used the "N-word" while explaining what Whitfield said. While the doctor did apologize for saying the phrase, the couple and Bravo execs began discussing Lizzy Savetsky's immediate departure.
It's still unclear whether Savetsky quit or was fired
In November 2022, just one month after being announced as one of the newest RHONY cast member, Lizzy Savetsky shared that she would no longer appear in the show. In an Instagram post, she wrote, "As a proud Orthodox Jewish woman, I thought participating in this series would be a great chance to represent people like me and share my experience. Unfortunately, from the time of my announcement in the cast, I was on the receiving end of a torrent of anti-Semitic attacks. As this continued, I realized that this path was no longer right for me and my family."
Some outlets reported that Savetsky quit, and her statement suggested that she may have made the decision to depart herself. Yet, a spokesperson for Bravo told Entertainment Weekly that the choice was "mutual." Andy Cohen also confirmed to People that Savetsky would no longer be involved with the show but didn't go into the specifics about what happened behind the scenes. Since her exit, Savetsky has been using her online platform to speak out against antisemitism. While Whitfield has not told her side of the story, she has admitted to maybe going a bit too far with her words when interacting with her castmates on occasion. We can only hope that the remaining Housewives will perhaps be a bit more thoughtful with the way they choose to phrase things.