Former DWTS Winner Brooke Burke Wanted To Romance Derek Hough, Even Though She Was Taken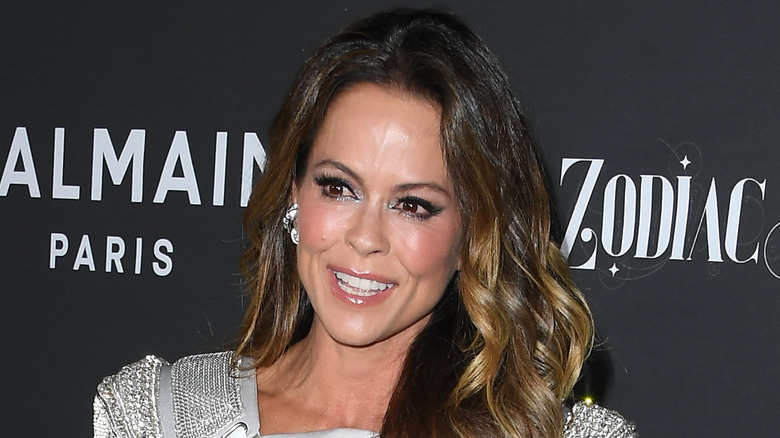 Steve Granitz/Getty Images
Brooke Burke of "Dancing with the Stars" made a steamy surprise confession about her relationship with professional dancer Derek Hough, and we've got all the details.
Brooke and Derek blew the other teams away when they won Season 7 of ABC's long-running reality dance competition. Their "Grease"-inspired, high-energy dance routine at the finals earned them the coveted Mirrorball Trophy, marking Derek Hough's first win on the show. There was a definite chemistry between the dancing duo that made them work so well together, and years after their time as partners, Brooke revealed that those intimate dance rehearsals left her feeling a little hotter and more bothered than would be deemed professionally acceptable. The fitness guru and actress has admitted that by the time she and Derek took home the season's top prize, she had formed a crush on her mentor. 
The shocking admission has us deep-diving into all their past performances to find any sign of romance sparking between the two.
Their intimate routines left Brooke 'crushing' on her pro partner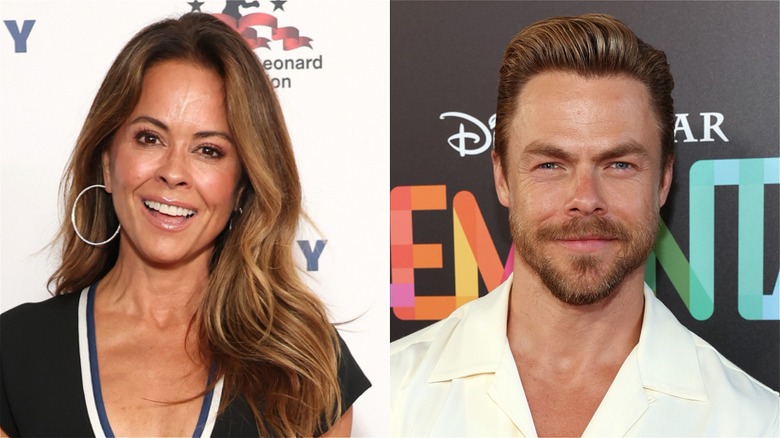 Jesse Grant & Monica Schipper/Getty
From the sensual samba to the romantic Viennese waltz, the dance routines performed by Brooke Burke and Derek Hough on "Dancing with the Stars" certainly made them look like a couple in love. During her appearance on the podcast "Sex, Lies, and Spray Tans" with former "DWTS" pro Cheryl Burke, Brooke admitted those flirty glances exchanged during their dances weren't so performative. "I would have had an affair with him," she said, before quickly explaining why. "You are intertwined with someone's body when you're not a dancer. There is no way that I have ever been so connected — besides with a lover or a husband — than I was with Derek. And it's every single day." Brooke called their shared three-month experience something close to "making love on a dance floor."
Brooke's jaw-dropping admission would have made Derek "freak out, in a good way," his pro dance buddy Cheryl revealed. "He kept telling me how hot you were on your season," she gushed. It seems like the only reason we didn't see a juicy TMZ cover story of their "almost" love affair was because, as Brooke puts it, she was a married woman. Brooke was dating actor David Charvet at the time, and he would become her husband in 2011. She and Charvet would later file for divorce in 2018 due to "irreconcilable differences," per Entertainment Tonight.
Couples' therapy helped the dance partners bond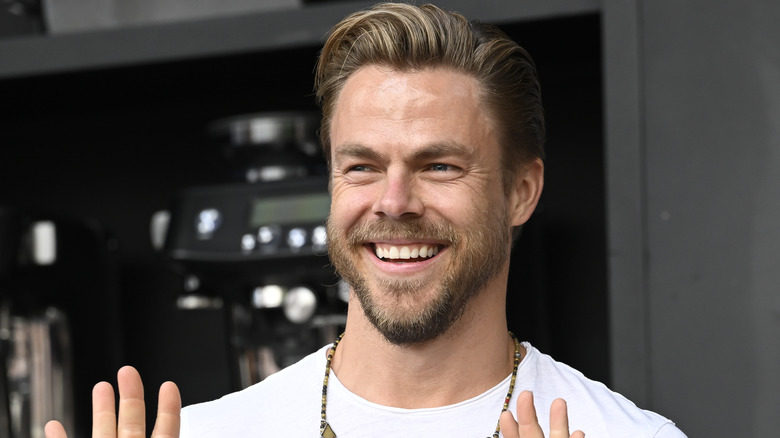 Steve Jennings/Getty Images
During Brooke Burke's early days on "Dancing with the Stars," having a love affair with Derek Hough was the furthest thing from her mind. If you were watching in 2008, you can certainly recall the frustration between Brooke and the veteran dancer as the show kicked off.
The combativeness in their relationship wasn't caused by a simple clash of opposing personalities. Brooke has stated that both she and Hough had a lot going on behind the scenes that contributed to their rehearsal arguments. On Cheryl Burke's podcast, Brooke explained that Hough was working hard at night to release a music album while she was busy caring for her new baby, who was just three months old at the time. Brooke was also suffering from a pulled hamstring and disrupted tendon, making practice even more unbearable. "I was fried," Brooke confessed. "Up all night, training all day ... so my body was, like, depleted. I was also hormonal."
Professional help was called in. "We went to this life coach therapy session," Brooke told Cheryl. "And I was surprised that it never aired because I thought it was super real and super valuable." During their couple's therapy session, Brooke says she and Derek received some very valuable advice that would prove pivotal in their partnership moving forward. "You have to meet each other with honesty," she remembered their therapist telling them. Brooke further elaborated by adding, "Because when you're honest with someone ... there's something amazing that happens when you meet someone with truth and honesty."