Here's What Brooke Burke Really Thinks About Dancing With The Stars - Exclusive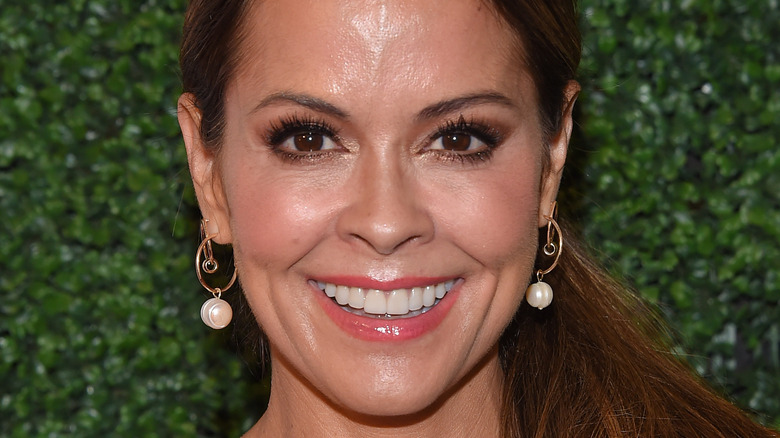 DFree/Shutterstock
Raise your hand if your first exposure to a reality competition series was "Dancing with the Stars." From their ever-beloved Disney nights to the amazing production, the ABC celebrity dance contest has been attracting viewers for years. But to say that the show hasn't undergone massive changes is a grave understatement, and we wanted to get an insider's perspective into the show that changed the dance landscape.
Fitness guru and television personality Brooke Burke competed on the show with Derek Hough in 2008, and after she took home the coveted mirrorball trophy, she joined then-host Tom Bergeron to usher the competitors from the ballroom to the interview balcony. She and Bergeron had a great on-screen dynamic, Burke chatted with the celebs very organically, and it seemed as though the dance contest had really found its stride.
But the era didn't last forever — Burke eventually left the program, Bergeron was shockingly fired and replaced by Tyra Banks, and the competition has turned more into a produced spectacle. So what does Burke think of "Dancing with the Stars" now, and does she still watch the show? During an exclusive interview, she dished about her hosting experience and what her relationship with the show looks like.
Dancing with the Stars was an 'amazing' and unique experience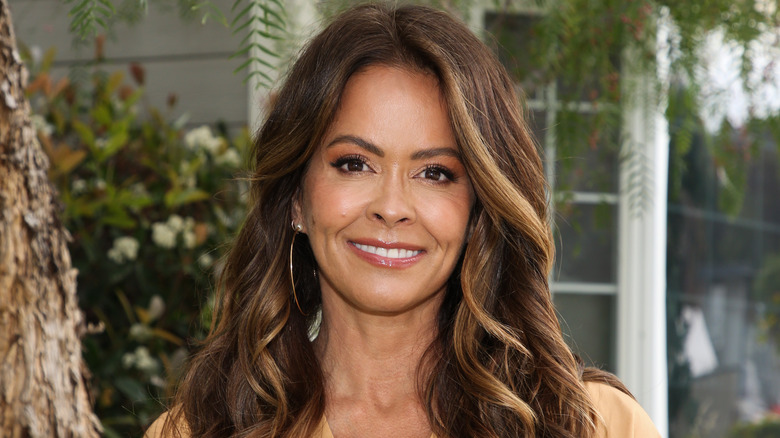 Paul Archuleta/Getty Images
When we sat down with Brooke Burke to talk about a variety of topics — from her partnership with Tru Niagen Immune to her role as CEO of Brooke Burke Body — we had to ask her about her time on "Dancing with the Stars." Winning the mirrorball trophy still stands out to her, and she even told us that the coveted award is the first accolade guests want to see. But when we inquired about her time as co-host alongside Tom Bergeron, Burke didn't hold back her praise.
"God, there were so many [highlights]," Burke said emphatically. "It was really like going to a concert and a Broadway show at the same time every night."
Highlighting the live performances by guests including Bruno Mars and Adele, Burke gushed about the "amazing" people who graced the "Dancing with the Stars" screen and emphasized just how unique the experience was.
"It was thrilling. I honestly have not been on a show like it since," Burke said. "The glitz and the glamor of the ballroom and connecting with America — that was before social media, when I danced. It was like a whole other world."
Does Burke still watch the competition?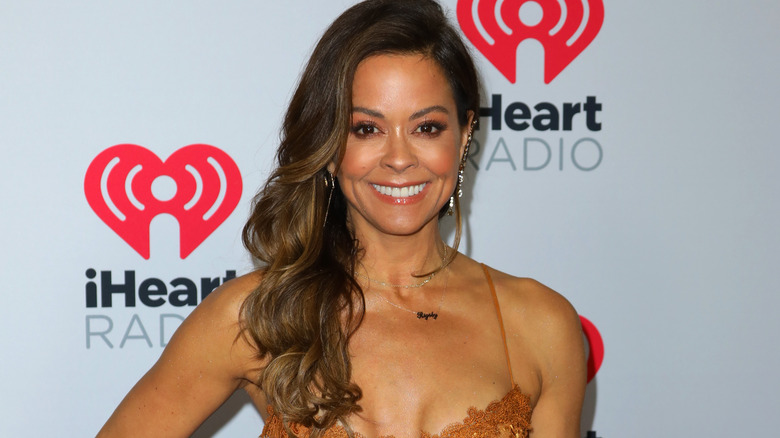 JC Olivera/Getty Images
From our interview with Brooke Burke, the champ made it clear that she has so many amazing memories from being both a contestant and a co-host. But when we asked her if she still tunes in to the show all these years later, she revealed that she doesn't make it a habit.
"I don't [watch the show], and most of the people that I worked with are not there, on all sides, production and talent," Burke told us. "I did so much and I experienced so much that in the departure I needed to take a pause."
As fans of "Dancing with the Stars" likely know, Tom Bergeron was later joined by Erin Andrews on screen, but the longtime host and Burke stayed in touch after her departure. Burke later described Bergeron's exit from his hosting gig as "shocking" and reflected on her own exit from the screen.
"My departure was bittersweet because it was unexpected, but it really forced me to figure out what was next and allowed me to do a lot of other things," Burke explained. "When you're on a show for so many seasons, you become complacent a little bit and robotic a little bit — not in your skillset, but it's less exciting."
Tru Niagen Immune is now available at truniagen.com. To learn more about Brooke Burke Body, Brooke's latest ventures, and more, visit her website at brookeburke.com and follow her on Instagram.