A Look Back At The Affair Rumors That Almost Tore David & Victoria Beckham Apart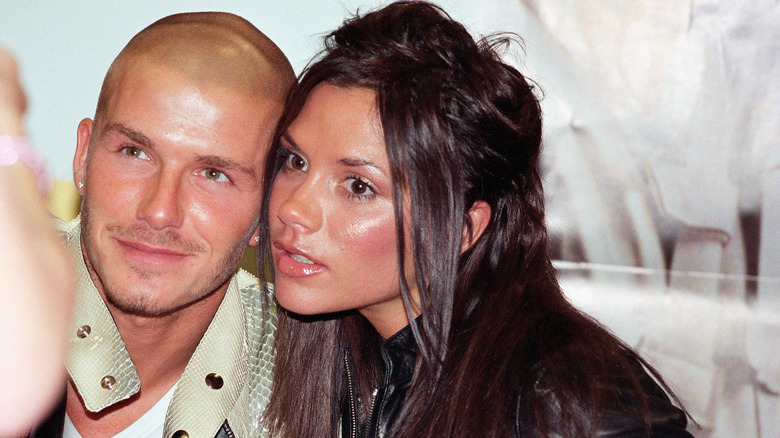 Jo Hale/Getty Images
David and Victoria Beckham have been together since 1997 and married since 1999. The former soccer player and Spice Girl, who has made a stunning transformation as a fashion designer, has been praised for their striking looks, which they passed on to their four children: Brooklyn, Romeo, Cruz, and Harper. Fans have adored their marriage and family, though not everyone has had love for the Beckhams. In fact, an ex-staffer nearly ruined their relationship and David's public image. 
A former personal assistant named Rebecca Loos shook the tabloids in 2004 when she claimed that David had cheated on Victoria with her. Not only did Loos come forward about the affair, but she went on a press tour, detailing their rendezvous and even using it to launch a brief media career. Even after revealing juicy particulars about her time with David, he vehemently denied the allegations, though they didn't stop there. Years later, more infidelity stories would rock the couple.
Rebecca Loos says she had a months-long affair with David Beckham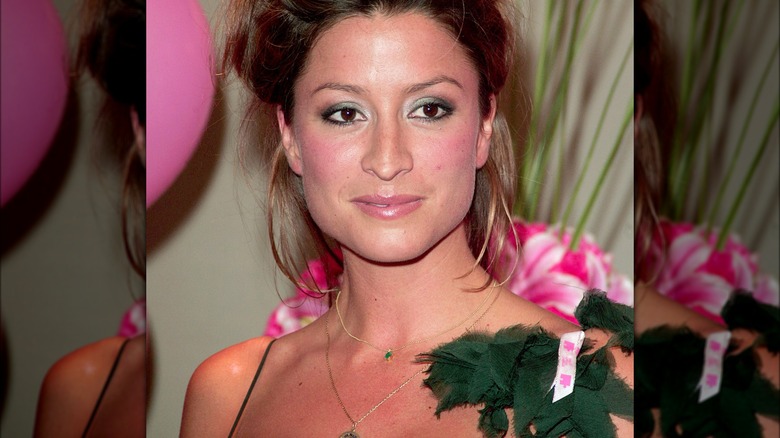 Fred Duval/Getty Images
The reports of David Beckham and Rebecca Loos seeing one another hit the news cycle in April 2004. Loos had conducted an interview with Sky TV and didn't hold back with her revelations about Beckham, who'd already fired her by this time (via Daily Mail). Per her account, she and the soccer star grew close towards the end of 2003 while he was playing for Real Madrid, while Victoria Beckham and the couple's two children remained in England. At the time, Loos worked in sports public relations, which is how she ended up as Beckham's assistant. In her role, the two spent quite a bit of time together, and after a night out with friends, things turned sexual.
"I couldn't wait to be alone with him, and I knew he felt the same. We dropped off the other two people in the car and started kissing quite passionately all the way back to the hotel," Loos revealed, also sharing that they'd slept together four times over four months.
Their intimacy was also captured via texting, messaging one another daily, and "sexting" multiple times a week. Loos' brother, John, was able to verify her claims. He reported that his sister had shown him the racy exchanges. Loos was paid £350,000 by The News of the World for her story, and with so much media attention, Playboy offered Loos an estimated £125,000 to appear on their cable channel.
David Beckham was accused of sleeping with his daughter's teacher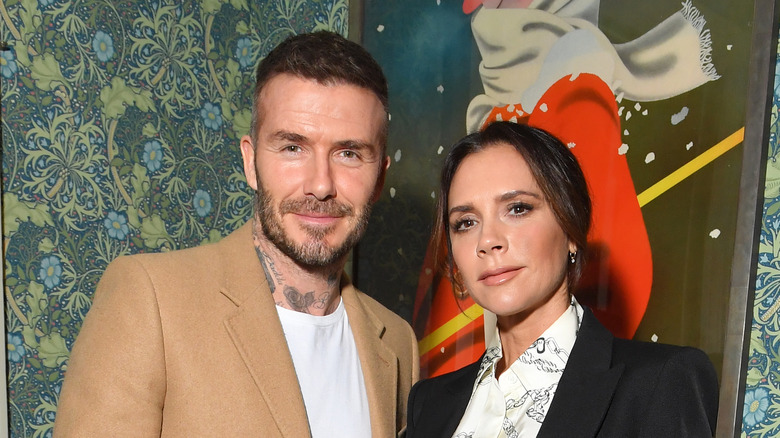 Victor Boyko/Getty Images
While the couple seemingly overcame the Rebecca Loos fallout, they were plagued with yet another cheating scandal years later. In 2018, a social media rumor emerged, accusing the adored athlete of having an affair with a teacher who taught his and Victoria's daughter, Harper. This sparked divorce whispers online. However, unlike the alleged hookup with Rebecca Loos, no teacher came forward to address the matter. Their representatives shut down the gossip as quickly as it began, and the issue was put to bed.
In the years that followed Rebecca Loos' explosive story about her affair with David Beckham, she has appeared on "Celebrity Love Island" and "Extreme Celebrity Detox" while the couple has moved on with their lives. They addressed the devastating moment in the October 2023 four-part Netflix documentary, "Beckham." In the final episode of the four-part series, Victoria admitted that the many cheating stories took a significant toll on their marriage, sharing, "It was the hardest period because it felt like the world was against us. Here's the thing — we were against each other if I'm being completely honest," she said in the film. Though Loos has considered providing new information about their relationship following the documentary, she has not released any further details, and considering that the Beckhams are in a better place, hopefully, all parties can move on.